Labor Is Playing Anti-Liberal Attack Ads Outside Polling Booths In Western Sydney
"Remember these, Louise?"
Labor has parked three-metre high mobile video screens outside three polling booths in the western Sydney electorate of Macquarie, playing an attack ad against Liberal MP Louise Markus on loop.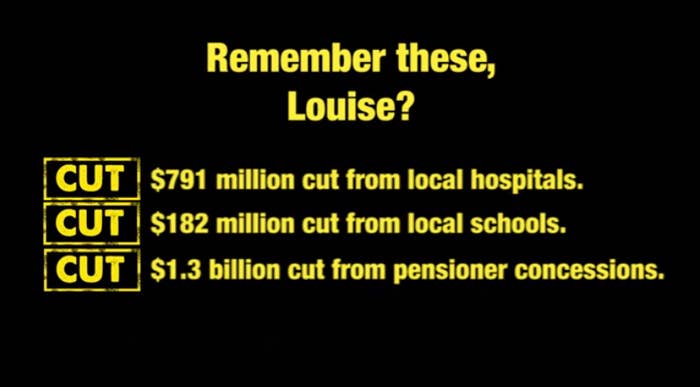 Markus was asked "what would you say is your biggest achievement as local member?".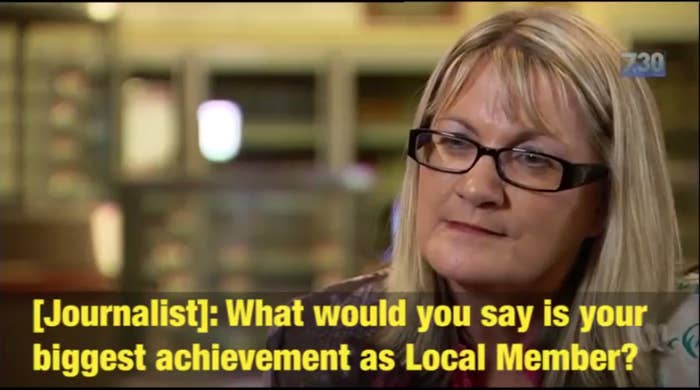 The Australian Electoral Commission said mobile video screens are within the rules, as long as they aren't located within six metres of the entrance to the polling centre.
Labor sources told BuzzFeed News the tactic behind the attack ads is to remind voters of the Abbott government's cuts to education and health services in western Sydney.
Strategists within the party say its Medicare scare campaign was working in western Sydney so they decided to double down with local negative attacks in a last ditch attempt to woo voters.
Macquarie is one of three marginal western Sydney electorates that opposition leader Bill Shorten plans to visit on election day.