Prime minister Malcolm Turnbull has labelled comments once made by John Alexander "utterly unacceptable", after BuzzFeed News revealed a video of the Liberal candidate telling a joke involving rape 20 years ago.
The video of Alexander making a joke about a court witness describing a rape was uploaded to YouTube six years ago.
It was filmed at a Brisbane pub in 1995 during the first season of the TV show Gladiators, in which Alexander was a referee. He was replaced in the second season by former cricketer Mike Whitney.
At the time Alexander, a one-time tennis pro, was in his mid-40s.
Filmed during a night out by Alex Sanz, a Gladiators contestant, it was uploaded to YouTube in 2011, where it's had less than 500 views. Sanz told BuzzFeed News he sent a copy of the video to Alexander but "got no response".
Alexander tells two jokes in the three-minute clip. In the first he puts on a poor Irish accent and relays the tale of a man tricking a Catholic priest into thinking he had an affair, so he could find out the names of young local "tramp" women.
The joke was met with a smattering of laughter and applause from the small crowd gathered.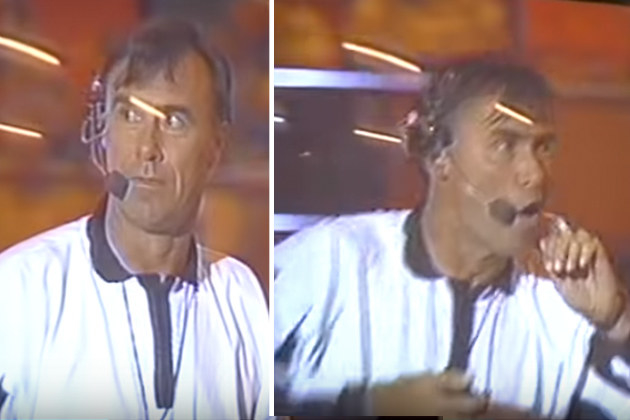 The video then cuts to Alexander's second joke, about "a black guy in Chicago" who had "witnessed a rape and he's been called into court".

When someone heckles "O.J. Simpson?", Alexander replies: "No, no, no, this is not murdering wives and stuff, that's alright".
At the time Alexander was telling the joke, O.J. Simpson was facing two counts of murder over the deaths of his ex-wife Nicole Brown Simpson and her friend Ron Goldman. Simpson was found not guilty of both murders.
Alexander's joke continued: "[The black guy] says, 'Oh yeah well, that guy there was fuckin' that sheila'. Judge goes — 'You can't say those words like that!'
"[The man replied] 'I'll rephrase it', so he starts it again, and again he drops the magic [F word] and he's getting really frustrated. And he said, 'Well your honour, it's like this...'"
Alexander then sang gleefully: "'There was 10 toes up and 10 toes down, there was two assholes going round and around ... If that ain't fucking I'll pay the fin [fine]!'"
Following Alexander's punchline there was modest clapping from some, but others didn't appear to appreciate the humour.
After this story was published, John Alexander released a statement: "More than twenty years ago I told crude and inappropriate jokes, which were completely unacceptable and I apologise unreservedly. There is no place for jokes about violence against women. Again, I apologise unreservedly."
In a press conference on Thursday afternoon, Alexander admitted that the video would damage his campaign.
"I think that there is no doubt that it is damaging," he said. "I have worked very, very hard, and those people who have gotten to know me over the last seven years and who trust me, and believe that I have worked in their best interest, [it] has been a loyalty hard won. I hope that they will find it in their hearts to forgive me and accept my apology."
The video was pulled from YouTube on Thursday, but Alexander said he had not himself tried to get the video removed.
Alexander said he only learnt of the video this morning, however BuzzFeed News contacted Alexander's office about the video two weeks ago, and again yesterday before publishing today.
The prime minister condemned the "ill-judged" joke on Thursday afternoon, saying "there is no place for joking about violence against women".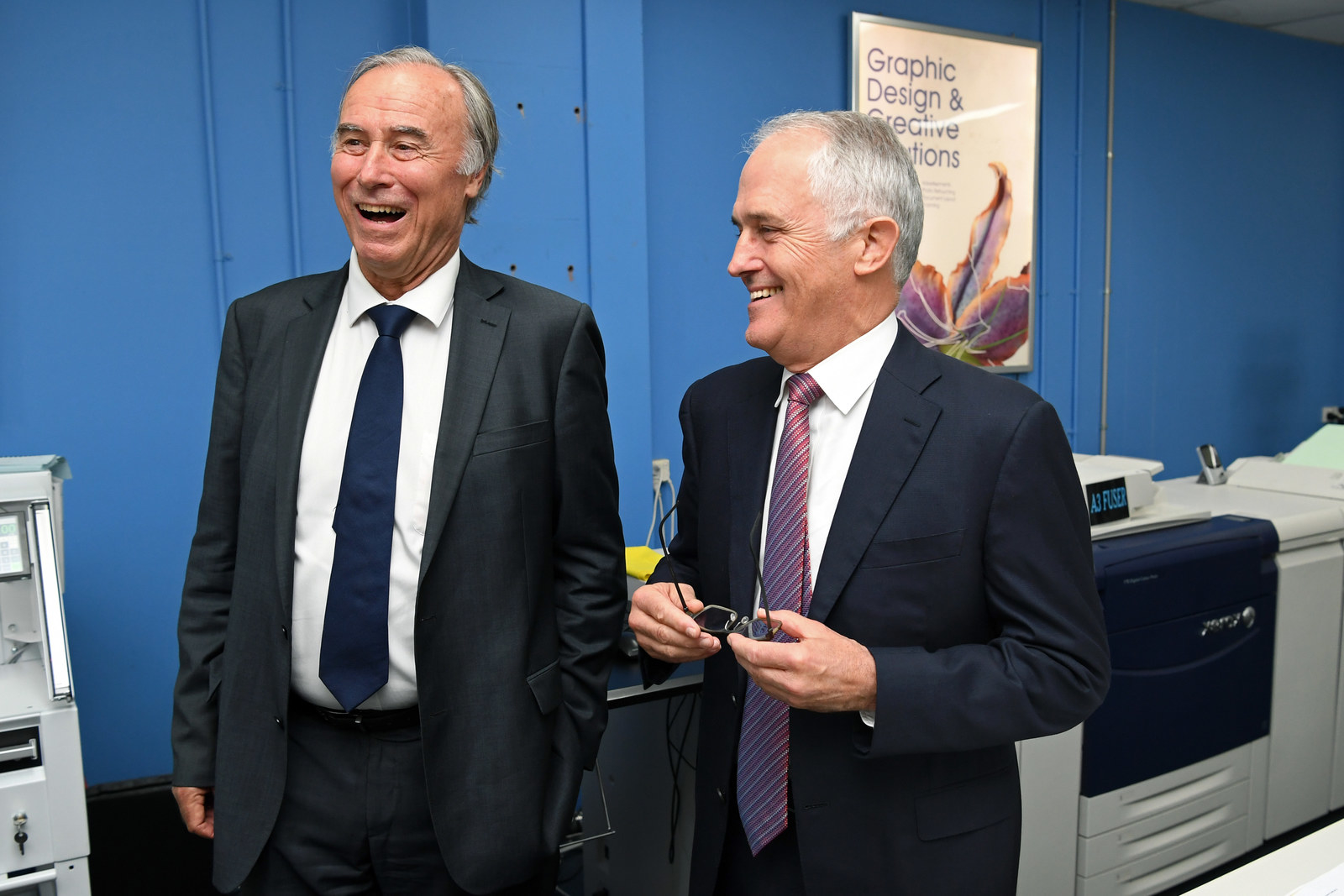 "John Alexander has made, as he should have done, an unreserved apology for that," Turnbull told a press conference on Thursday afternoon. "Statements like that, whether they're intended as jokes or not, are completely and ... utterly unacceptable.
"Not all disrespect of women ends up in violence against women, but that's where all violence against women begins, so all of us need to reflect on that.

"John has done so, on some ill-judged remarks 20 years ago, and it is a measure of the man and of the dignity of the man that he has acknowledged that those remarks were unacceptable, and he's unreservedly apologised for them."
Labor leader Bill Shorten said the comments were "crass, they're wrong, they're stupid, and the apology is 22 years too late".

Alexander is currently fighting to win back his Bennelong seat in a December 16 by-election, after resigning earlier this month over concerns he held British citizenship by descent from his UK-born father.
The celebrity candidate won the Sydney seat of Bennelong for the Liberals in 2010, but has never renounced a foreign citizenship. He was re-elected to federal parliament in 2013 and 2016, holding the seat with a margin of 10%.

Nine politicians have left parliament over the ongoing citizenship saga, with a by-election currently being run in deputy prime minister Barnaby Joyce's NSW seat of New England. Dual citizens are ineligible to sit in federal parliament under Section 44 of the Australian Constitution.