This is New Zealand. Home of The Lord of the Rings movies, kiwifruit, Russell Crowe and the world's scariest rugby team, the All Blacks.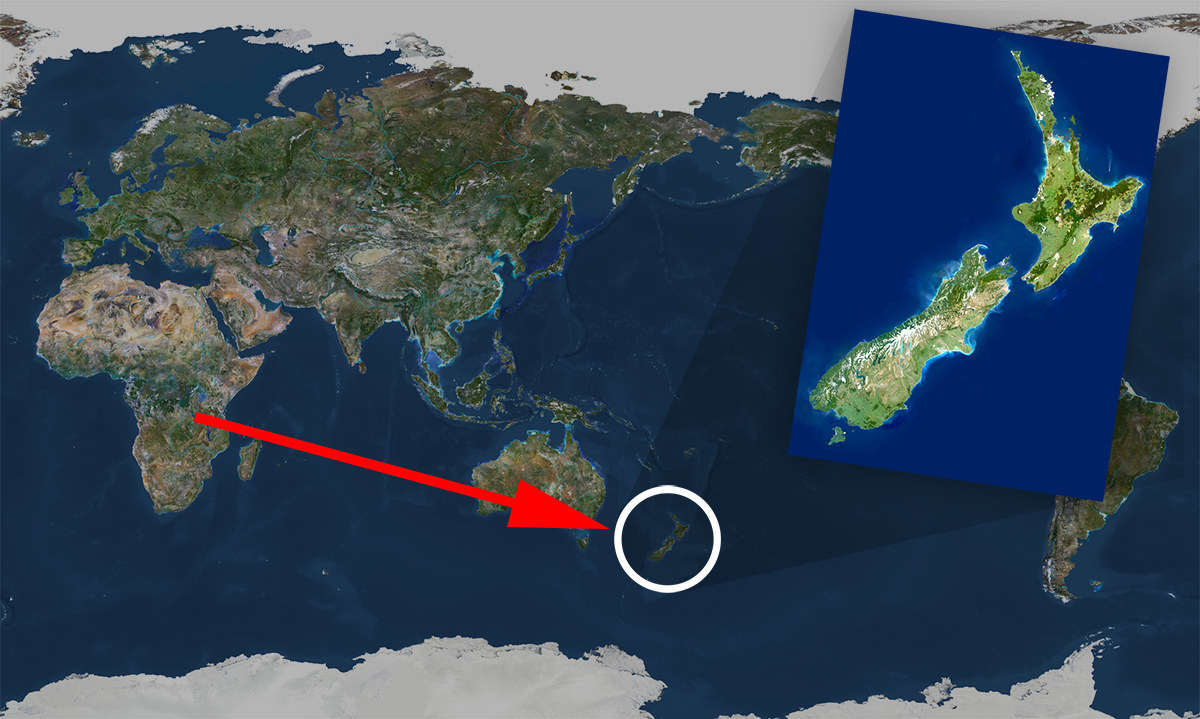 Up to three million New Zealanders will head to the polls for their national election on Saturday to decide who will lead the country for the next three years — current prime minister and National party leader Bill English, or Labour's Jacinda Ardern.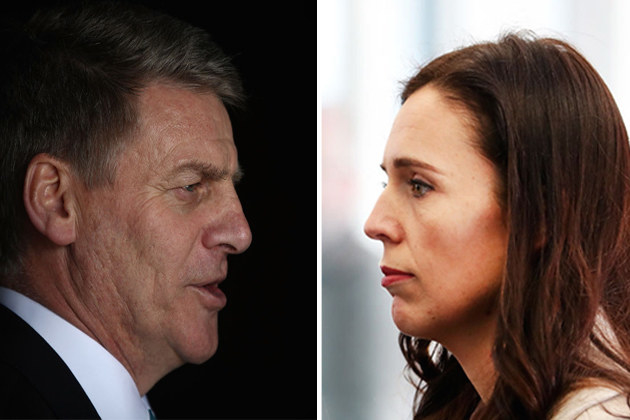 This election is quite unusual, as both English and Ardern have held their jobs as respective party leaders for less than a year.

55-year-old English took over as PM when John Key stood down in December, and is hoping to lead the National party into its fourth term of government.
Ardern was anointed Labour leader eight weeks ago after disastrous poll results forced her predecessor Andrew Little out, and at 37 she is the youngest ever Labour leader.
So, how does New Zealand's voting system work?
NZ uses the mixed member proportional (MMP) system to elect its unicameral (one house) parliament made up of 120 seats.
Each voter gets two votes and voting is not compulsory.
The first vote is for their local member who will represent the electorate they live in. The 70 electorate seats are decided using the first past the post system, so the candidate with the most votes wins. They don't need to get more than half the votes to win.
The second vote is for the political party the voter wants to form government. This is called the party vote or list vote, and decides how the remaining 50 seats are split amongst NZ's political parties.
No party has ever formed government outright since MMP was introduced, instead they have to create a coalition or enter into an agreement with a smaller party such as the Greens, New Zealand First or the Maori party.

New Zealand First's leader Winston Peters is a former National politician, but the party has sat on the cross bench, and Peters has yet to indicate which side he would back.

What issues are likely to sway the election result?
BuzzFeed News hit the streets of Auckland to ask people what issues they care about the most this election and how they'd spend New Zealand's budget if they were prime minister for the day.
Overwhelmingly, people wanted more money spent on helping first home buyers get into the housing market.
According to Newshub the top issues this election are: health, housing affordability, the environment, money, law and order, education and immigration.
Is National the "clear choice" to win this thing?
National has been in power for nine years, and its slogan is "The Clear Choice This Election".

English is banking on his role as finance minister during the Global Financial Crisis, and the country's low unemployment, to consolidate him as the safe economic choice.
The conservative leader is focusing on typical centre-right policies — more money for families, business independence, less tax, small government, individual freedom, economic responsibility and infrastructure spending.
While English isn't as popular as the previous National leader Key, before Labour's leadership change this was his election to lose.
Now, both leaders are neck in neck in personal popularity.

WTF is Jacindamania? And did someone say ''youthquake''?
"Jacindamania" was coined after Ardern rehabilitated Labour's campaign and dragged the party from a 25% approval rating to lead National 43% to 41% in early September.
She released a swag of new ideas to engage previously marginalised female and young voters such as free university, legalising medicinal cannabis and help for first home buyers.
Ardern has a list of 17 policies she plans to implement within 100 days of forming government, including raising penalty rates, setting up an inquiry into NZ's mental health crisis and setting a zero carbon emissions goal.

Given her age and focus on progressive policies, the term "youthquake" started to be thrown around to describe how young people were enrolling for the first time throw their support behind the 37-year-old.
Labour's fairness platform has seen Ardern compared to Jeremy Corbyn in the United Kingdom and Bernie Sanders in the United States. But her plan to cut immigration by 30,000 has some comparing her to Donald Trump.
She's also made worldwide news for calling out male journalists who asked her sexist questions, hours after she took the Labour leadership.
In the past two months Ardern's had to fend off questions about whether she plans to fall pregnant and, if she does, whether she should inform the New Zealand public. Gareth Morgan, leader of the minor Opportunities Party, suggested Ardern was "lipstick on a pig" and a distraction from Labour's policies.
But has the Jacindamania youthquake been overhyped?
Aucklanders told BuzzFeed News they had mixed feelings about Ardern. Some were excited to see a young fresh face on the political scene but others weren't convinced.
There is real concern within Labour that its new leader does not have enough name recognition and the youth enrolment and pre-polling turnout hasn't been as high as predicted.
There are also fears National's negative campaigning on Labour's policy costings has been effective, painting Ardern as too young and inexperienced to take on the top job.
With voting not compulsory, and turnout typically hovering around 70%, there are fears young voters and women won't turn out in the numbers Ardern needs to win government.

So, who's going to win this thing?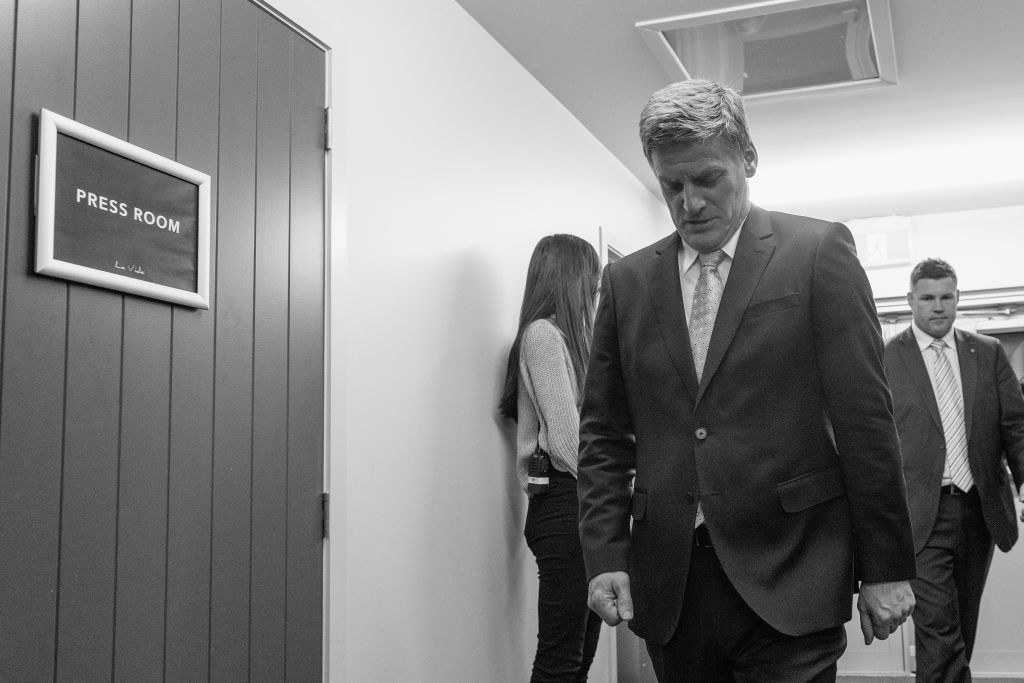 The results are still too close to call.
Over 800,000 of New Zealanders have already voted. The latest polls indicate Saturday's election will be one of the closest in history, with National's numbers neck and neck with a Labour-Green coalition.
The latest poll from Newshub puts National on 45.8% and Labour on 37.3% with the Green Party on 7.1%.
A New Zealand Herald forecast predicts National will get 56 seats in parliament, versus a Labour-Green coalition at 54 seats. New Zealand First Party will likely get nine seats and will decide which party forms government.

But internal polling amongst both parties suggest a narrower result come Saturday night.