Muslim Labor MP Anne Aly has received death threats and emails telling her to "piss off back to where [she] came from", following immigration minister Peter Dutton's assertions that some Muslim immigration in the 1970s was a "mistake".

Aly, who is Egyptian-born and describes herself as a "secular Muslim", told BuzzFeed News she's received a series of "nasty emails", including one with the subject line "Leb thugs" that said:
Peter Dutton was right.

Pack your bags and piss off back to where you came from and take all of your terrorist faith with you.
Death threats against Aly, the first Muslim woman to be elected to federal parliament, also appeared on her Facebook page this week.

One Facebook comment that has been reported to the AFP Protection Liaison Unit said:
Your [sic] a worthless cancer on this country you and your Koran [sic] can fuck off the sooner your [sic] dead the better this place will be.

ALL MUSLIMS WILL DIE.

I would love to kill you and your poison family.
The emails and Facebook comments came after immigration minister Peter Dutton claimed on Monday that terrorism-related crime is an immigration issue because the majority of people recently charged have Lebanese Muslim parents or grandparents born overseas.
Prime minister Malcolm Turnbull backed his minister, saying Dutton had done an "outstanding job" by "presiding over a very effective and much-admired immigration system".
Having a "pretty thick skin", Aly said she's used to receiving emails critical of Islam and can "handle it", but is worried about other members of the Muslim community who may be experiencing similar abuse.
"If I'm getting those kinds of emails, you can be sure that there are people out there in the communities, people out there in Liberal-held seats of Arab or Muslim or Lebanese background, or just any kind of migrant background, who are also going to be getting comments like that in the streets," she said.
"And we don't need that in this country. We've been a very successful multicultural country. We are a nation that is built on migrants and what we need right now is to come together, not to be pushed apart."
Aly laid blame at the feet of Turnbull, accusing the prime minister of "lacking leadership" and backflipping on his previous comments about an inclusive nation that doesn't stand for racism.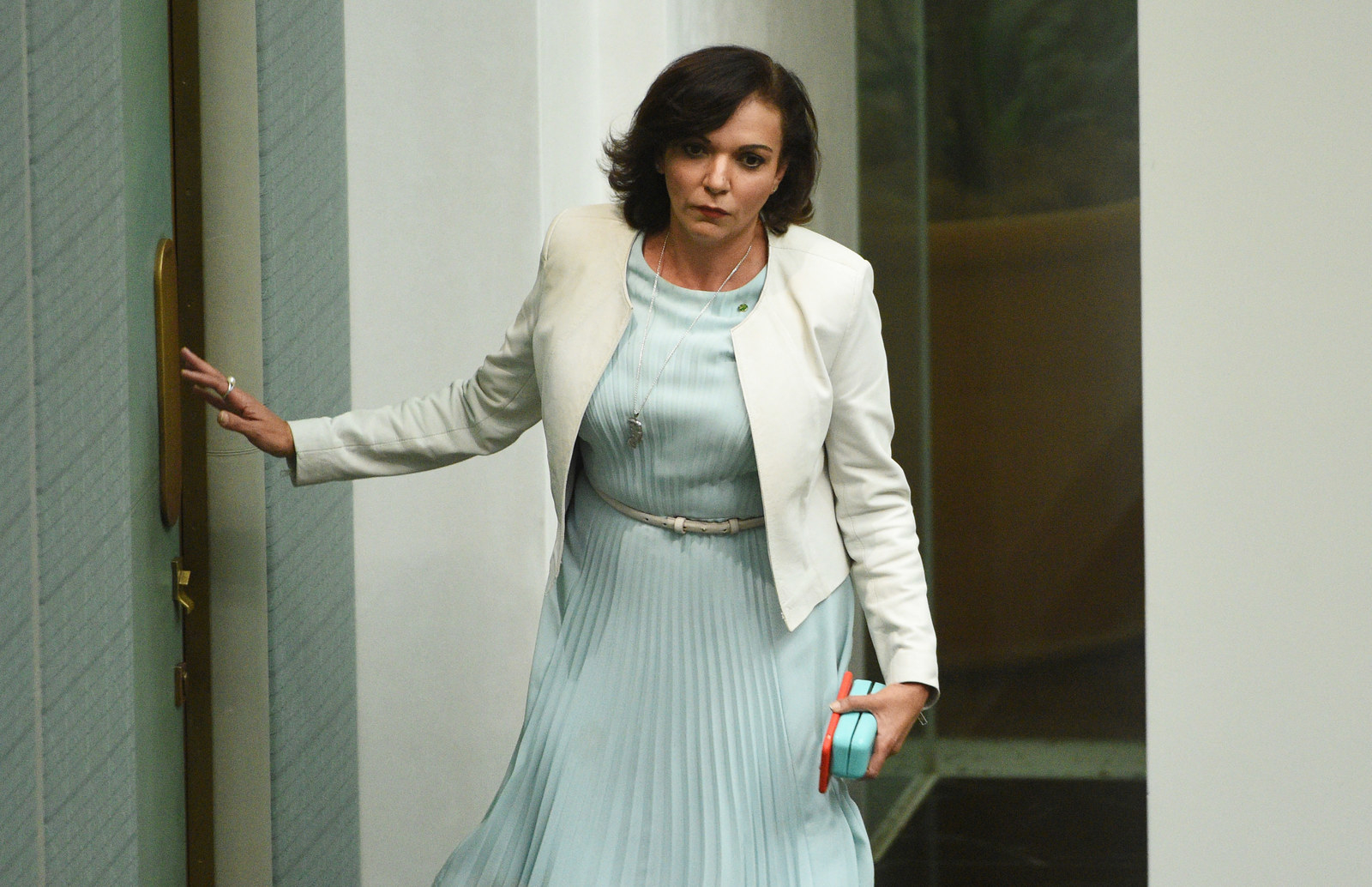 "It wasn't that long ago that Malcolm Turnbull said that 'the best weapon against terrorists is an inclusive nation'. And you know, if Malcolm Turnbull believes that – if he really believes that – he would have come out and slapped down Peter Dutton's disgraceful comments against migrant Australians who have helped build this nation."

The counter-terrorism expert added that it was "heartening" that people have called out Dutton's comments as "politics of fear" and "division".
During the election campaign, deputy Liberal leader Julie Bishop described Aly as being soft on terrorism and border protection.
Nationals MPs Andrew Broad brushed off the abuse Aly had received, saying, "Yeah, I got some wedgies in school, so you know..."