Nikki Dennis (second right) and Indy Marshall (far right) met the prime minister when he visited the North Lake YMCA in Brisbane on the first day of the election campaign.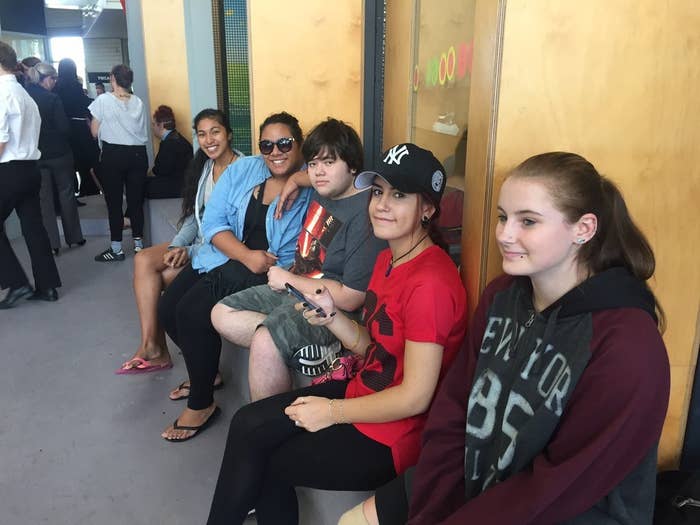 The girls told BuzzFeed News they were annoyed the PM's office had handpicked positive people for him to talk to on his whirlwind visit.
"He's only here for 15 minutes, he's just blowing in and blowing out like a deadshit parent," Indy told BuzzFeed News.
While not particularly interested in politics, Nikki and Indy said cuts to schools funding and legalising same-sex marriage were the most important issues for them this election.
But both said they'd vote for anyone who legalised marijuana. #420