If you, like anyone who has every watched an episode of The Great British Bake Off, are enamored by the glorious kitchen appliance that is the KitchenAid stand mixer, your day is about to get a whole lot sweeter. Why, you ask? Because this baby is ON SALE FOR 38% OFF RIGHT NOW on Amazon Canada!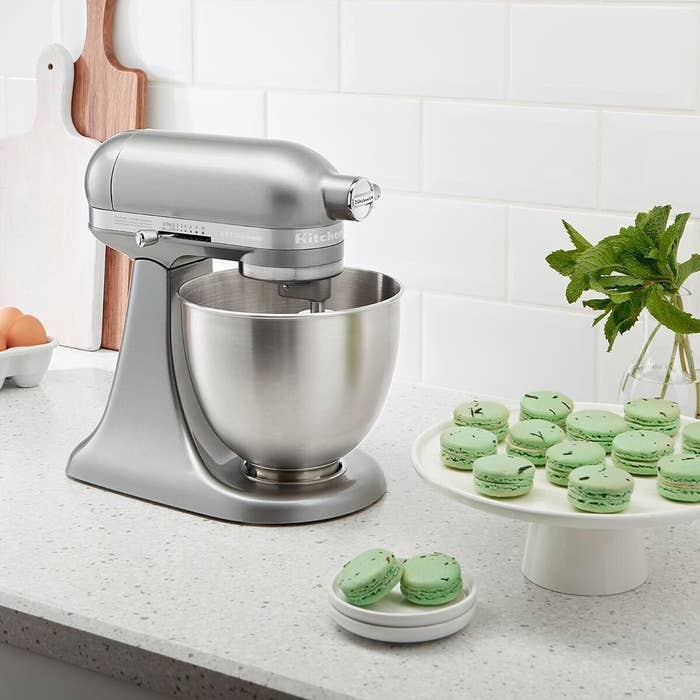 Now, if you're not familiar with all the incredible things this beautiful machine does, let's dive into some of this its perks.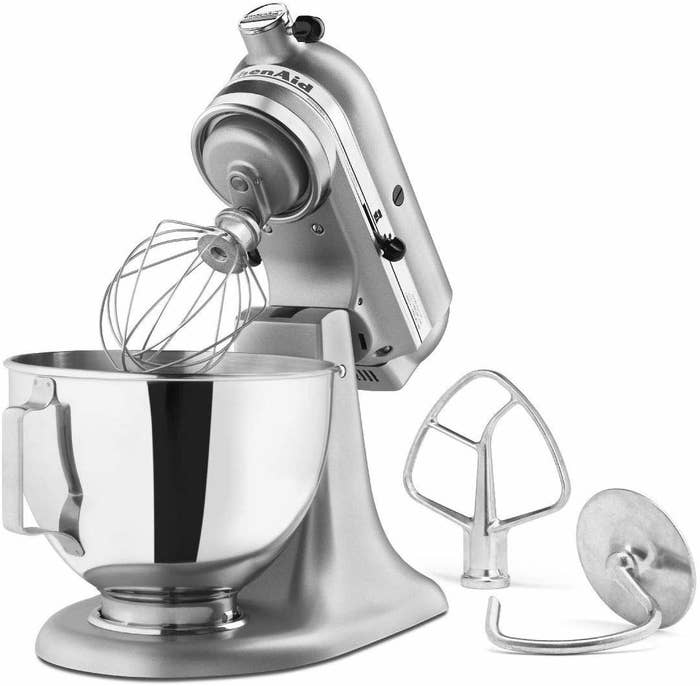 The KitchenAid stand mixer comes with three attachments to get you started on your culinary adventures: a flat beater, a dough hook, and a wire whip. There are also a ton of other accessories available that you can buy separately to make it even more useful.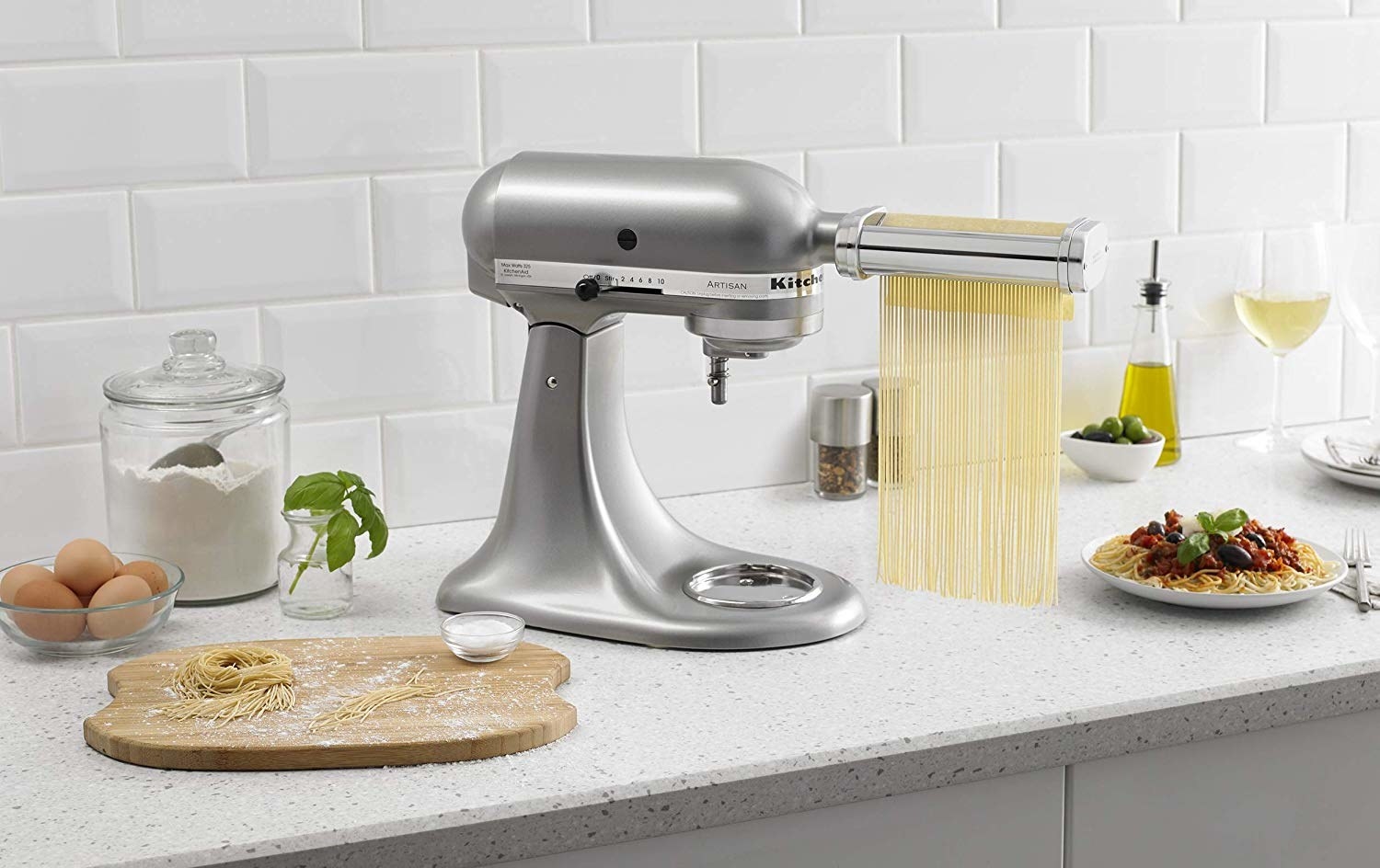 Unlike a classic hand mixer, this magical appliance takes the hard work away from your digits, making it easier to whisk, stir, fold, and everything in between. It'll also make tough tasks like kneading dough a lot less stressful on your precious hands.
A ton of reviewers have commented on how easy it is to clean, so if you hate slaving away over your kitchen sink, this is the baking buddy for you. All the attachments unclip easily and the bowl, flat beater, and dough hook are dishwasher safe.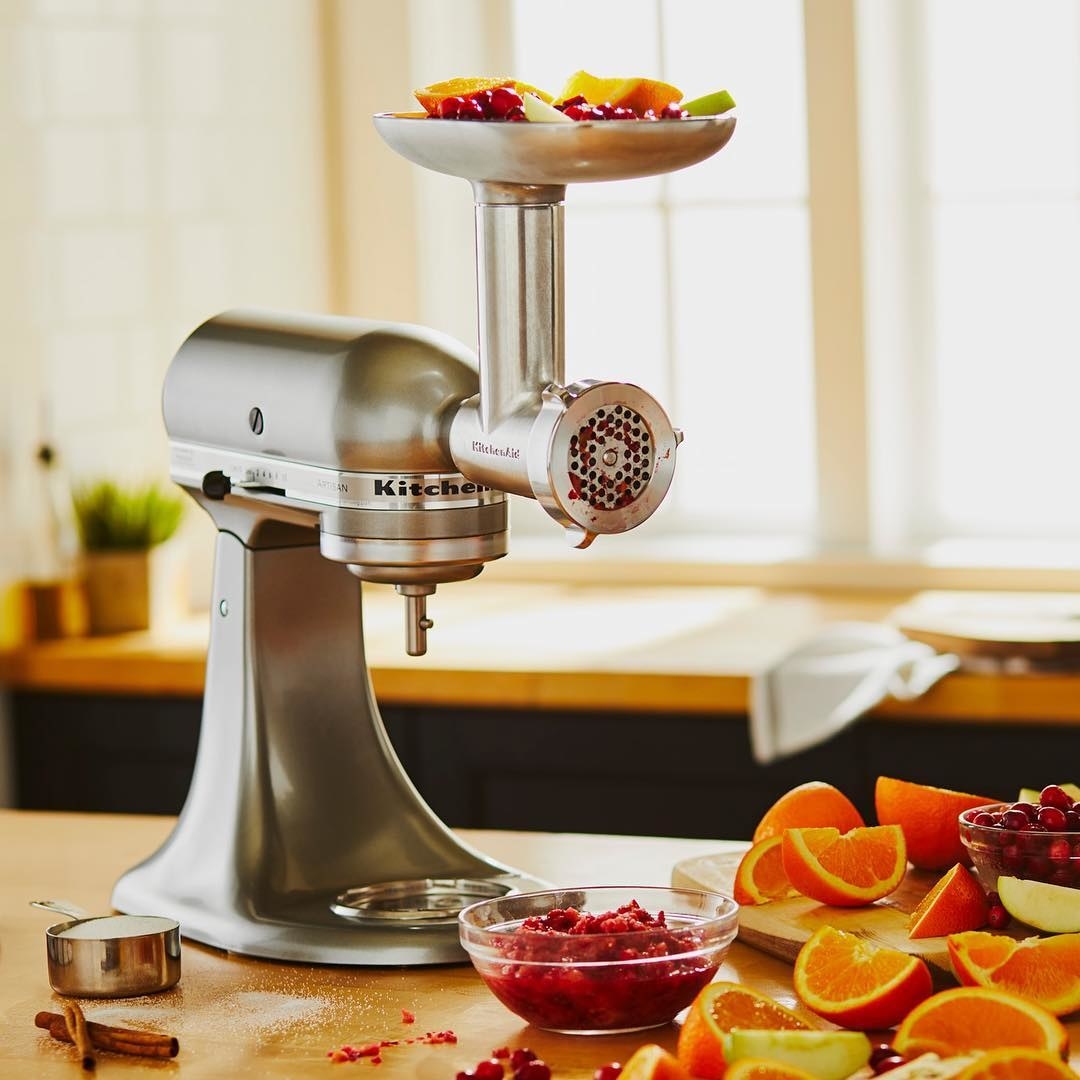 If you act quickly, you could be just a few successful recipes away from starting your own cooking show. Get the KitchenAid Classic Stand Mixer now for $276.99 on Amazon Canada, a massive $170 discount from its original price ($449.99)!
Hope you love your new toy this much: