After nine years in the speaker's chair, John Bercow is standing down on Oct. 31, the day the UK is supposed to be leaving the EU. His decision has triggered an election for his replacement.
BuzzFeed News has the lowdown on who is in the running for the job that could well be pivotal during the Brexit endgame.

So far, there are eight candidates. MPs will vote on who will replace Bercow on Nov. 4.
Here's what they said about themselves in their pitches to fellow MPs.
Lindsay Hoyle — the early favourite and stability choice
Hoyle has been Bercow's deputy speaker since 2010, during which time he forged a reputation among MPs across the house as somewhat fairer than the main man. A YouGov poll of 100 MPs back in January found Hoyle already had 35 backers, way more than any other candidate. His pitch centres on three key ideas: he is the stability candidate who won't cause drama, he will continue the reforms Bercow made on LGBT and BAME rights and representation, and he is scrupulously impartial.
Here's his pitch:
I would like to thank Mr Speaker for his dedication and service to our country. He has made many reforms to the House of Commons. He is a champion of LGBT and BAME rights and we now have a more diverse and representative House than ever before. However, there is much more work to be done.

As Members of Parliament we are clearly in unprecedented times and it will be vital to have an experienced Speaker who can provide the stability and leadership the House of Commons requires in order to remain at the centre to our political system.

As Deputy Speaker I believe that I have proven myself to be independent and fair. I have ensured all Members of Parliament have been able to exercise their right to speak on behalf of their constituents in order to hold the government to account — regardless of their position or length of service.
Harriet Harman — "robust" accountability for the government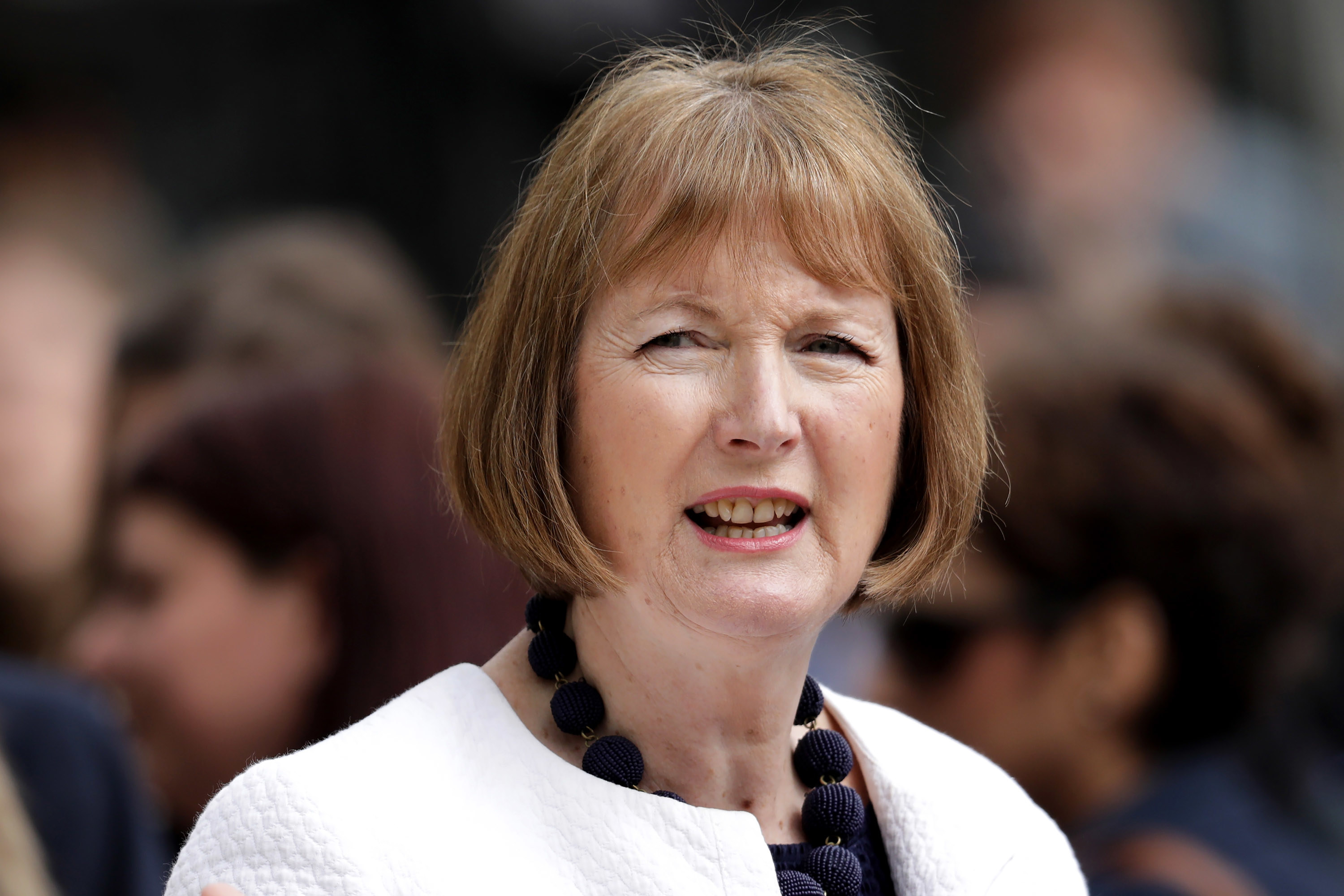 The "Mother of the House", so-called because she is the longest-serving woman MP having been elected in 1982, was previously Labour's deputy leader, but she is vowing to put her party politics behind her to sit in the speaker's chair. She says she wants to give better representation to women MPs — out of 157 Commons speakers, only one has been a woman — while also ensuring "robust" accountability for prime minister Boris Johnson's government and dealing with threats and harassments to MPs.
Here's her pitch:
This is a very difficult time for Parliament. There is a strained relationship between Parliament and the Government, the public have a very poor opinion of Parliament and MPs are facing many difficulties, including threats and harassment. The next Speaker will need to be someone:

• who will be scrupulously fair and command the confidence of the House

• who will be robust in enabling the House to hold the Government to account,

• who will command the confidence of the public and have a strong voice to speak up for Parliament

• who will help all MPs do our work to the best of our abilities,

• who is a proven reformer and will help Parliament continue to change with the times. That's why I'm putting myself forward and am asking for your support.
Chris Bryant — the anti-Bercow candidate who can unite the House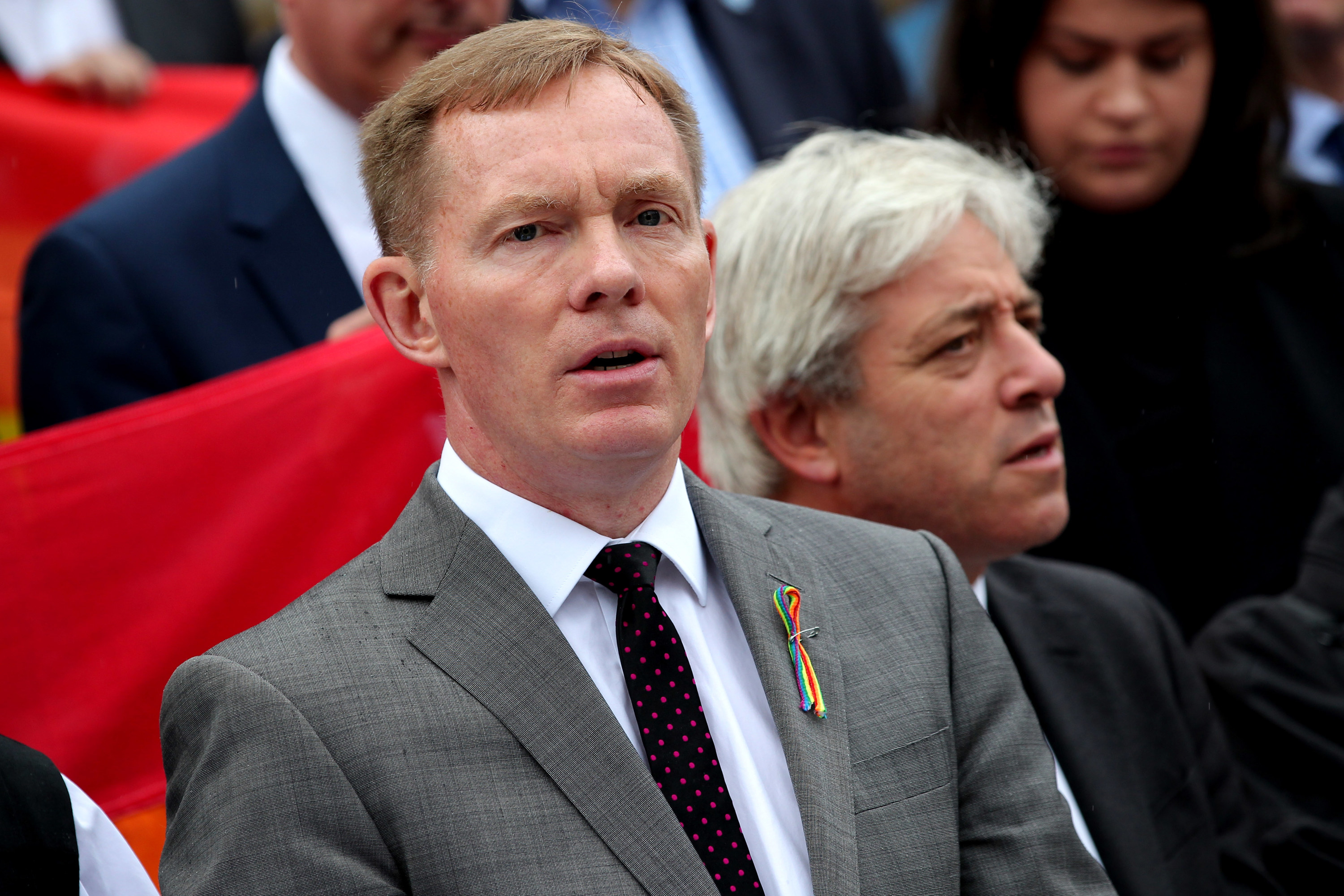 He may have spent years piling into the Tories from the Labour benches, but Bryant says he can be the man who unites the House of Commons. His deliciously passive-aggressive email pitch promises he'll get PMQs back down to 30 minutes (under Bercow it would often run close to an hour), he'll be an "umpire, not a player" and "will never bully a colleague from the Chair". He vows he will be a speaker "who only speaks when necessary". Bryant's pitch is basically a list of commitments to be the opposite of John Bercow.
Here's his pitch:
I am standing because I love parliament, I believe in representative democracy, and I want to do things properly. That means a Speaker who is completely fair and unbiased; a Speaker who is the umpire, not a player; a Speaker who has no favourites and whose only prejudice is in favour of backbenchers; a Speaker who is authoritative but will never bully a colleague from the Chair; a Speaker who only speaks when necessary.

Yes, I want Parliament to change with the times. That's why amongst other things I campaigned for topical questions, the creation of the Backbench Business Committee and the online publication of Erskine May.

But I also believe that some of our traditions — especially the link between MPs and their constituents, the unabashed scrutiny of ministers and the right of MPs to speak without fear or favour — are worth protecting. That's why I wrote a two-volume history of Parliament. Parliament must not be set in aspic, but I want us to return to the rule book.

It is not the Speaker's job to publish a long manifesto but there are some simple things I would like to do as Speaker:

• get PMQs back to 30 minutes

• call colleagues according to their relevance rather than their seniority — and call those who missed out in a statement or a debate first next time

• publish the speaking list for debates, so colleagues don't have to ask when they can go and get a cup of tea

• put tellers in more swiftly, so colleagues can get away faster

• respect the rights of the minority parties

• make sure every single person who works in parliament is valued and respected and can do their work without fear of bullying, abuse or intimidation

• make Speaker's House more welcoming, especially for international delegations and for MPs, their families and staff

• build a united team with the deputy speakers

• keep an eagle eye on IPSA and the Restoration and Renewal of the Palace
Meg Hillier — the details candidate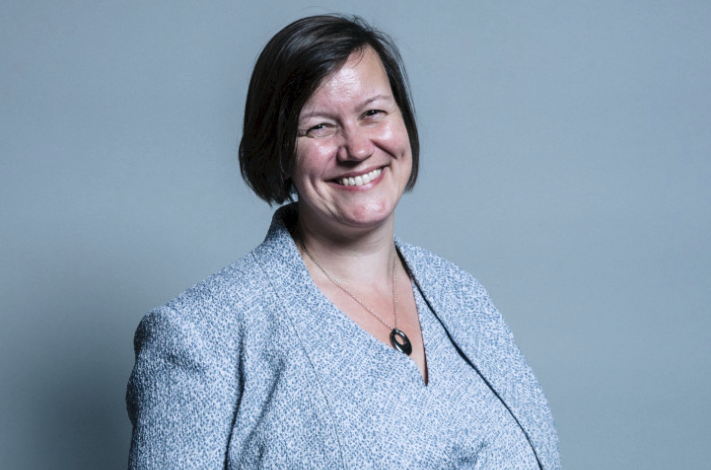 She isn't the most high-profile of the candidates, but the Hackney South and Shoreditch MP is the quietly hardworking chair of the Public Accounts Committee, which scrutinises public spending. She says she'll bring "assiduousness" and "thorough and detailed work" to the position.
Here's her pitch:
As Chair of the Public Accounts Committee I have demonstrated that I am honest, straightforward, and fair. In that role I have worked cross party but challenged the Government on delivery of policy. The committee works in a non-partisan way and I have worked hard to build a consensual and supportive way of working. My decisions are based on thorough and detailed work and I would bring that assiduousness to the role of Speaker.

I have been a champion of restoration and renewal of Parliament working to ensure that we made a decision about the future of the building and have been at the forefront of planning how we will scrutinise the cost to the taxpayer. At this important time for our country and when we have only had a majority government for two of the last seven years these skills are particularly important. The Speaker will also have to be robust in making decisions in a febrile political environment.

I would hope to build on some of the reforms the Speaker has made, for example, in supporting parents in the House and promoting opportunities for backbenchers to raise issues. I will support and extend the Speaker's Parliamentary placement Scheme, which encourages young people without connections to come and work at the heart of our political system. But there is a lot more than needs to be done to support and champion MPs, staff, and the work of the House of Commons.
Edward Leigh — I'll shut up if you make me speaker
The Tory grandee, best-known for his red-faced interventions from the backbenches, says he would take Parliament back to the good old days if he wins. That means he would "not speak much", reduce the use of Urgent Questions, and bar MPs from talking for more than five minutes. Restricting opportunities for grandstanding probably won't be popular with some MPs.
Here's his pitch:
When a vacancy occurs I intend to stand for the office of Speaker. I would be a traditional speaker who does not speak much. Like a judge I would, by my conduct and dress, submerge my personality into the office. I would be rigidly impartial.

Having spent thirty-three years of my thirty-six years in Parliament on the backbenches my priority would be to maximise opportunities for backbenchers. I would prioritise serious debate. This may mean time limits of not less than five minutes in debates.

Urgent questions should be held when needed: when there is something urgent and important to be discussed.

I oppose the unnecessary demolition of Richmond House and the creation of a replica chamber. When a decant becomes necessary, it should be as short as possible into a temporary chamber. We should be working much harder now instead of delaying as late as 2028.
Shailesh Vara — respectful and fair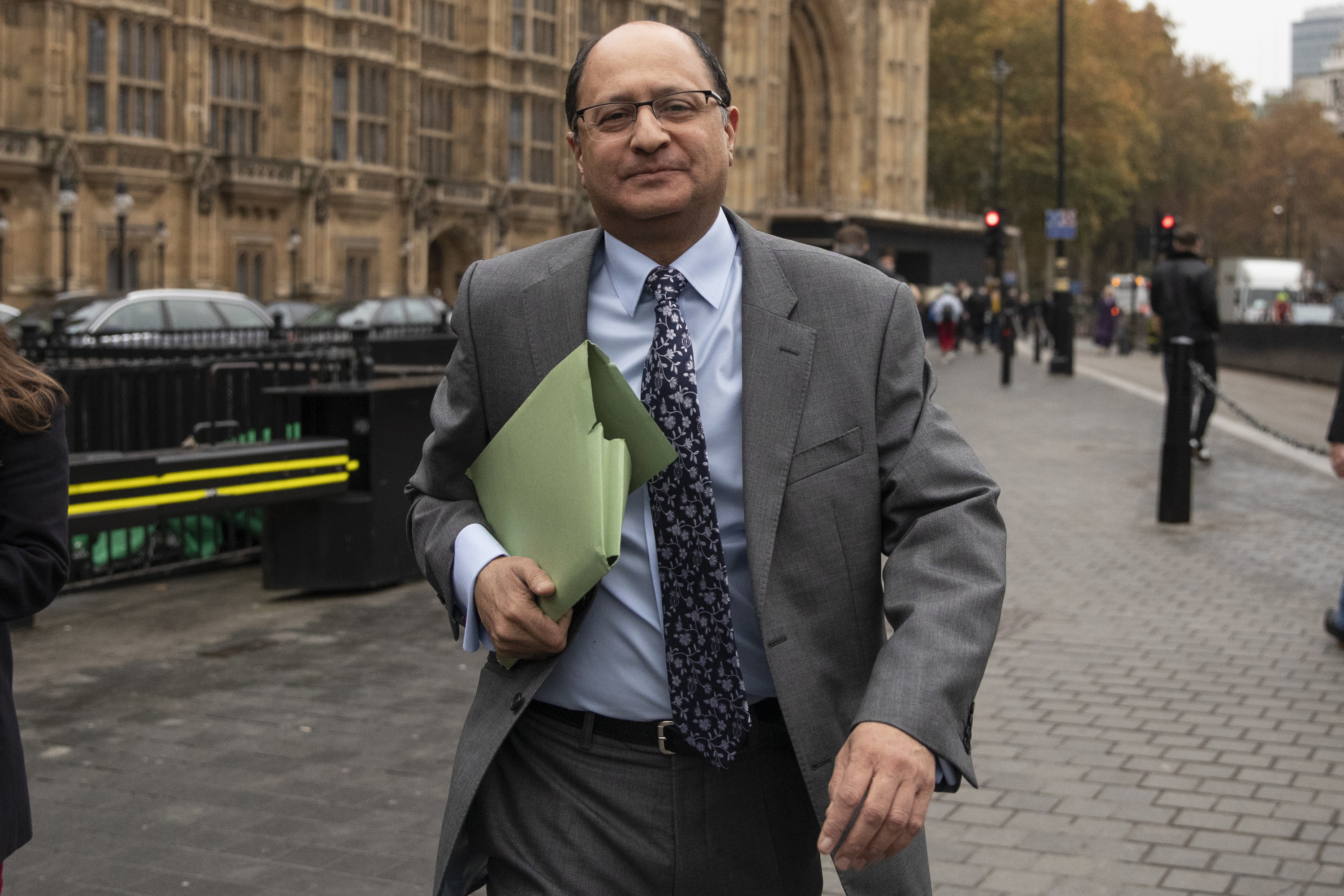 Vara resigned from Theresa May's government last year in protest over her Brexit deal, but now Vara says he is the candidate who can be "completely impartial in all dealings". His pitch is based on treating MPs and staff "in a respectful and fair manner". Is anyone sensing a theme?
Here's his pitch:
I believe I have the necessary experience, having served in a number of roles in my 14 years in Parliament including on the Administration Committee as well as the Finance and Services Committee.

The new Speaker must be completely impartial in all dealings and someone who can command authority but also do so by addressing everyone in a respectful and fair manner.

I welcome some of the reforms made in recent years such as greater support for parents with young children, the new Education Centre and the Speaker's Parliamentary Placement Scheme. These are initiatives which I would hope to develop further in years to come.

A priority for any new Speaker must be to improve the working conditions for everyone who works in Parliament as well as ensuring that safety and security for staff and MPs, both in Parliament and outside, remains under regular review.

The rights of backbenchers to question Ministers and effectively represent the views and aspirations of their constituents must continue. As the role of MPs constantly evolves we must also consider how they and their staff can be better served to enable them to carry out their work.

The restoration and renewal of Parliament is a massive undertaking costing several billion pounds and the new Speaker will need to work with others to ensure very careful oversight of the whole programme.

Minority parties play a crucial role in our Parliament and any new Speaker must ensure that their rights are fully respected as well as those of the Government and Opposition.
Eleanor Laing — "a breath of fresh air"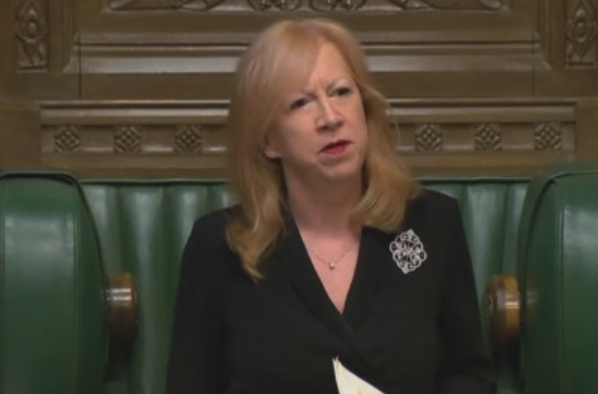 Laing is a current deputy Commons speaker and says she will offer a "breath of fresh air" in the main job. She has yet to email MPs her pitch.
Henry Bellingham — an outside choice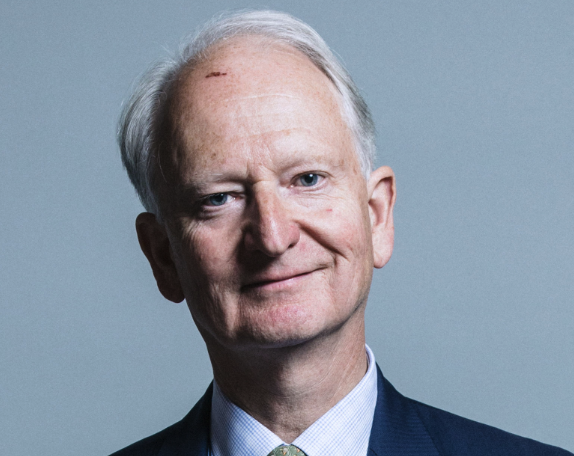 Another backbench Tory veteran, Brexiteer Bellingham will likely struggle to win cross-party support. MPs have also yet to receive his email pitch.