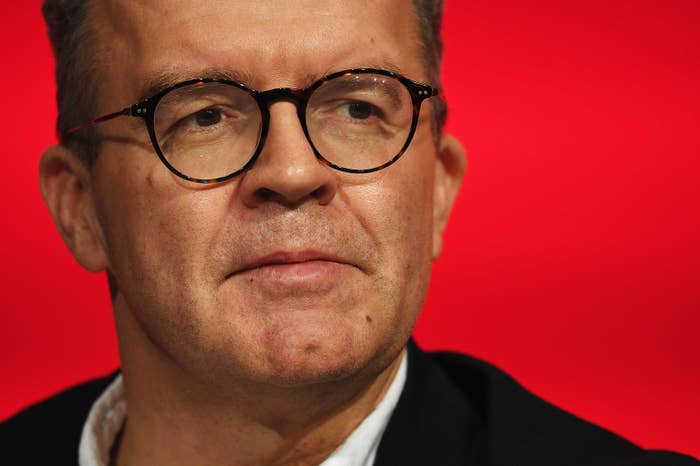 Labour's deputy leader Tom Watson, who has led the recent internal criticism of Jeremy Corbyn, had dinner with a key strategist behind the plan for a new centrist party on Thursday night.

Watson met with Philip Collins, a former adviser to Tony Blair who has been leading talks about a breakaway movement from Labour, at the upmarket Smith and Wollensky steakhouse in Covent Garden.
Both Watson and Collins confirmed to BuzzFeed News that they had dined together. Neither denied that they discussed the plans for a new centrist party, but they said that was not the focus of the meeting.
Collins said: "I was pushing my book on him as I gather he's in the market for policy ideas. Not sure he bought it, either metaphorically or literally."
A spokesperson for Watson said: "Tom did meet Phil last night. Phil had asked Tom to talk about his new policy initiative in the PLP, that was what it was about."
The dinner will raise further questions within the Labour party about Watson's recent activity, amid suspicions among Corbyn's allies that he is manoeuvring against the Labour leadership.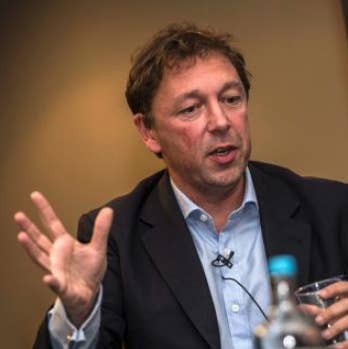 According to a report in the Mail on Sunday, Collins outlined plans for a new centrist party to be launched later this year at a meeting with 50 potential supporters on Feb. 5.
An invitation to the event said that Collins and Blair's former chief of staff, Jonathan Powell, were "building a new political movement to move Britain on to a better politics". "The old parties cannot face the future because they have run out of answers, energy and leadership," it said.
Collins has publicly endorsed TIG, writing: "I back them. I hope in due course they become a party and others join." However, he has denied being involved in the MPs' ultimate decision to leave their parties.
Yesterday, Watson told Sky News that a number of his colleagues are "perilously close" to joining the nine Labour MPs who resigned from the party last week.
Earlier this week Watson demanded that Corbyn suspend his ally Chris Williamson, piling public pressure on the Labour leader.
Last weekend Watson told The Andrew Marr Show that he wanted a shadow cabinet reshuffle, warning he would set up his own rival policy platform if Labour centrists were not promoted to key positions. "The situation is perilous in our party, we need to act and we need to act quickly," he said.
The interventions led pro-Corbyn activists to use the hashtag #ResignWatson.
An article in the Times today asked "What is Tom Watson up to? Jeremy Corbyn is only the latest Labour leader to find this an increasingly troubling question," and noted: "He realised the split was inevitable and he saw how it would change the dynamics of British politics. … Bewilderingly for his former Blairite enemies, Mr Watson, 52, is now the figure holding back that deluge."
A source at the restaurant last night added: "It looked like they were trying to get seated quickly and discreetly. Although, it's questionable why they would meet in one of London's most expensive steakhouses." A sirloin steak at Smith and Wollensky costs £48.