This is Donald Tusk, the president of the European Council. As a man who was once jailed for agitating against the communist regime in Poland in the '80s, he does not mess about. And he took no prisoners at a press conference in Brussels today.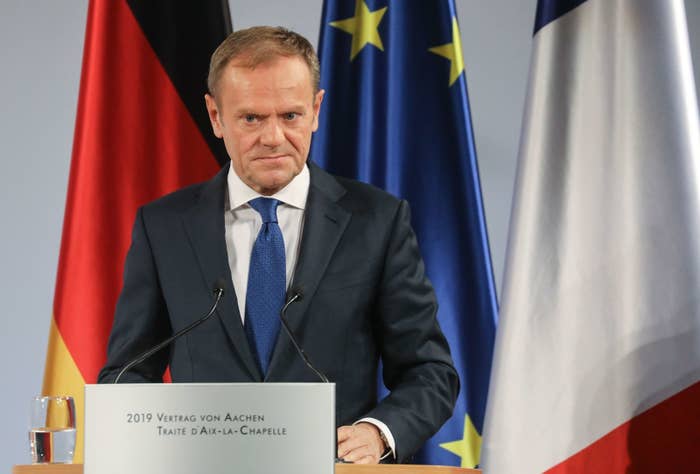 After insisting that he hopes to find "common ground" for a Brexit deal, Tusk then let rip, telling reporters that there is a "special place in hell" for Brexiteers who didn't have a plan. Who could he possibly mean?
He then turned his fire on Labour leader Jeremy Corbyn, who he described as "pro-Brexit", and the Remainers' People's Vote campaign, saying it had "no political force and no effective leadership".
Tusk and Irish Taoiseach Leo Varadkar were then caught on a hot mic having a good laugh about the drama he had just inevitably kicked off in the British press.
Not to mention Twitter.
Tusk's team was then forced to clarify that he meant the Brexiteers would go to hell when they die, not immediately.
This did not stop the DUP calling him a maniac.
Or Jacob Rees Mogg coming out with his own brand of burn. 🔥
Or Nigel Farage calling him a bully.
Or MPs saying it made them want no-deal.
All going well.