Tory MPs Are Absolutely Losing It On WhatsApp At The Thought Of A June Election
Exclusive: Leaked messages reveal some Tory MPs are terrified of losing their seats if there's a general election this year.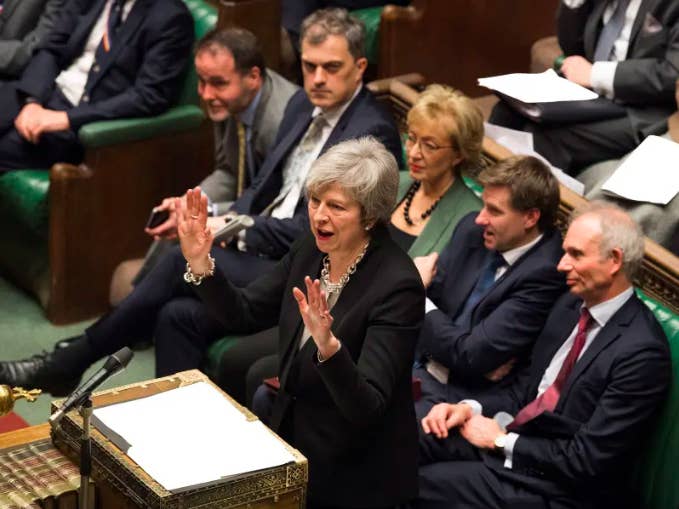 Speculation in the Sunday newspapers that Theresa May could call a snap election in June hasn't just got voters groaning. Over on their WhatsApp group, Conservative MPs are furiously warning party chiefs not to even think about it. A nondenial by Tory chairman Brandon Lewis last night did not go down well.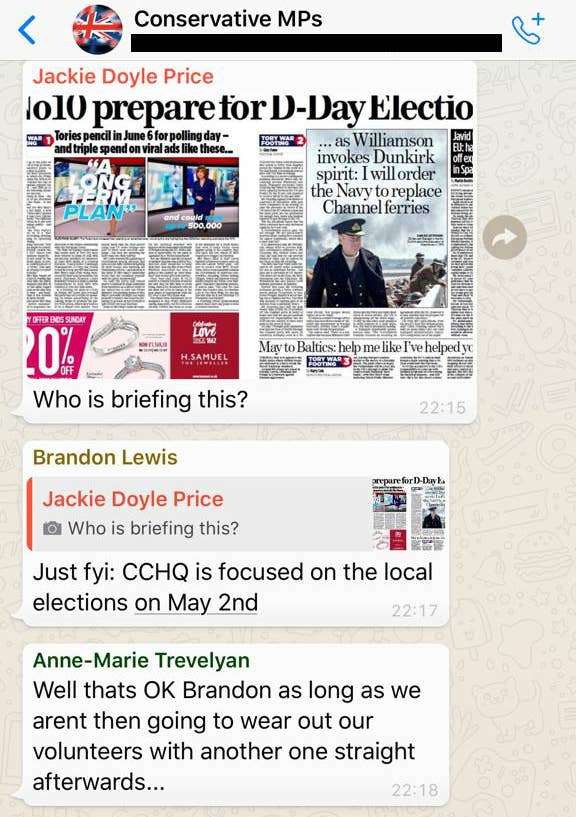 In messages leaked to BuzzFeed News, Tory MP Conor Burns warned Lewis that the election talk was "very unsettling" and demanded he rule it out. With no reply forthcoming, veteran backbencher Nicholas Soames branded it "amateur night" and asked, "what on earth are they playing at?"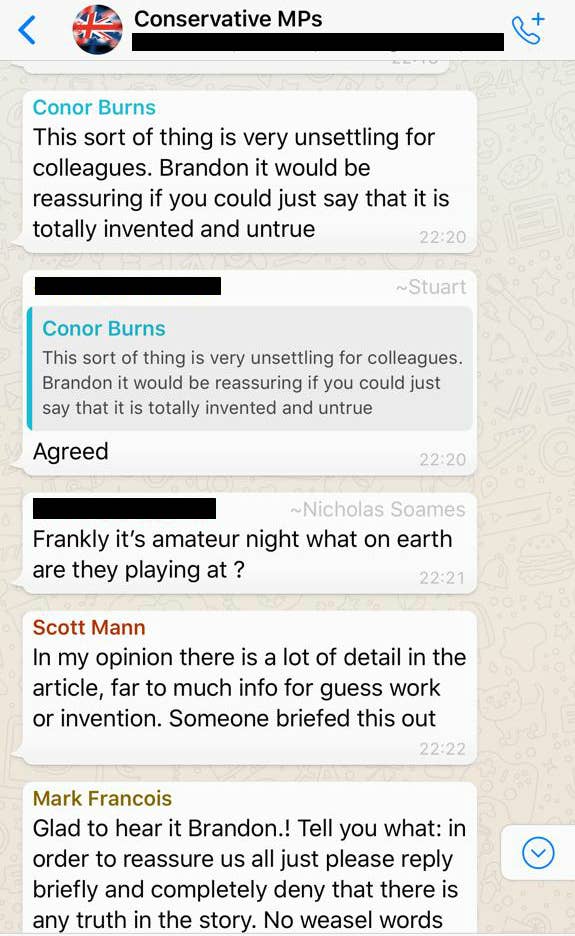 Pugnacious former minister Mark Francois then piled in, ordering Lewis to "completely deny" he is preparing for a snap election. When Lewis failed to respond, more MPs expressed their frustration.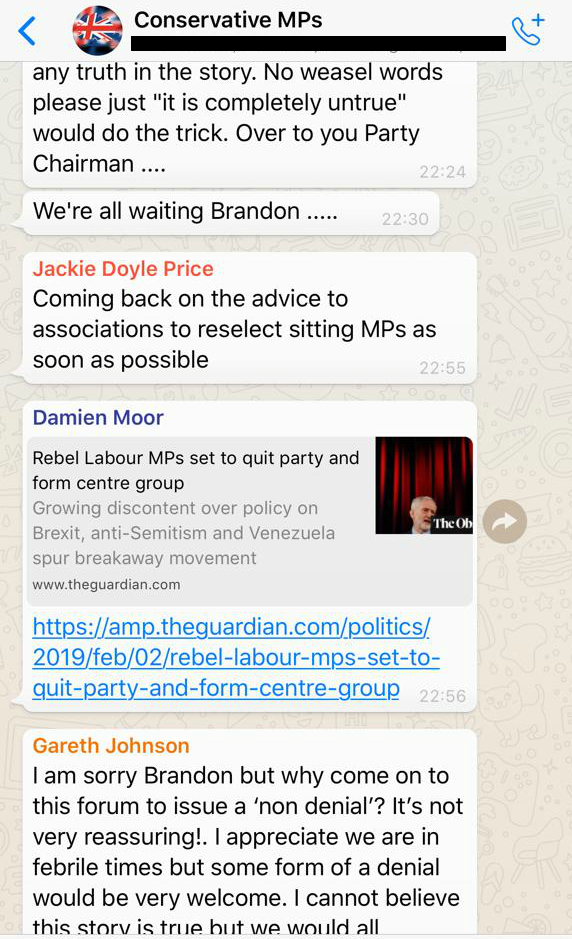 The mood further soured as Francois continued to demand the silent Lewis replied, telling him: "We're still waiting." Michael Fabricant not so subtly warned Lewis his nondenial could be leaked. (Narrator: It did leak.)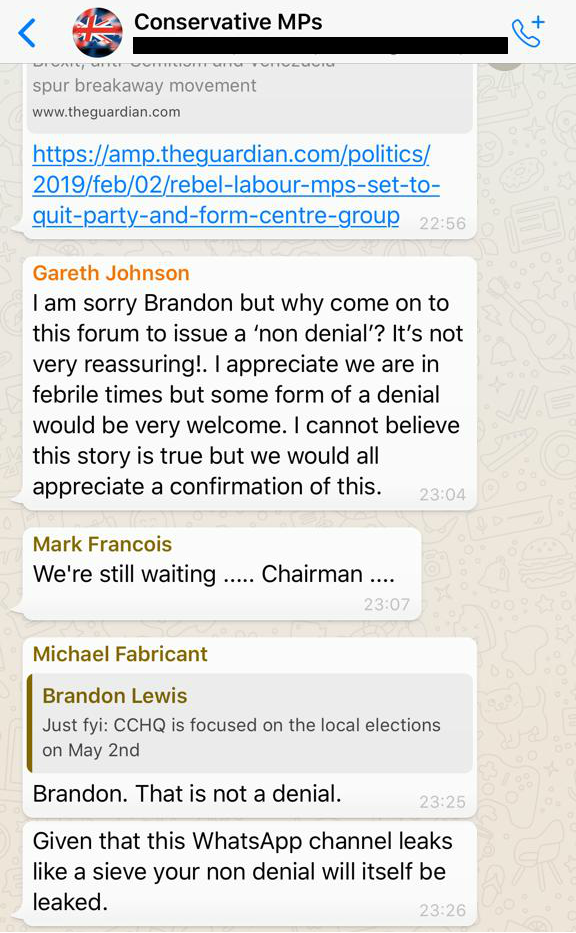 Tory MPs' ire then turned to Downing Street chief of staff Gavin Barwell, who was criticised by Jackie Doyle-Price (MP for Thurrock, with a majority of just 345) for tweeting a poll showing the party has a seven-point lead. Doyle-Price made clear Tory MPs fear losing their seats to Labour if an election is called.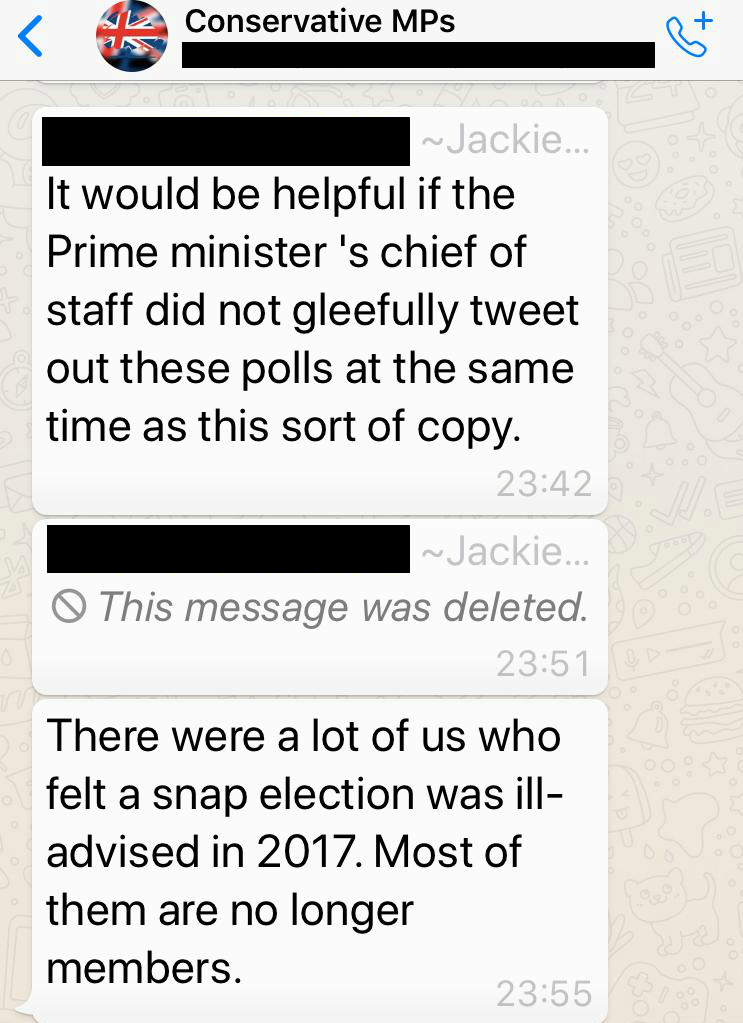 As tensions boiled over, Lewis finally tried to patch things up by insisting "we are NOT looking for a 2018 GE". Given it's 2019, it seems unlikely that will be particularly reassuring for the worried MPs.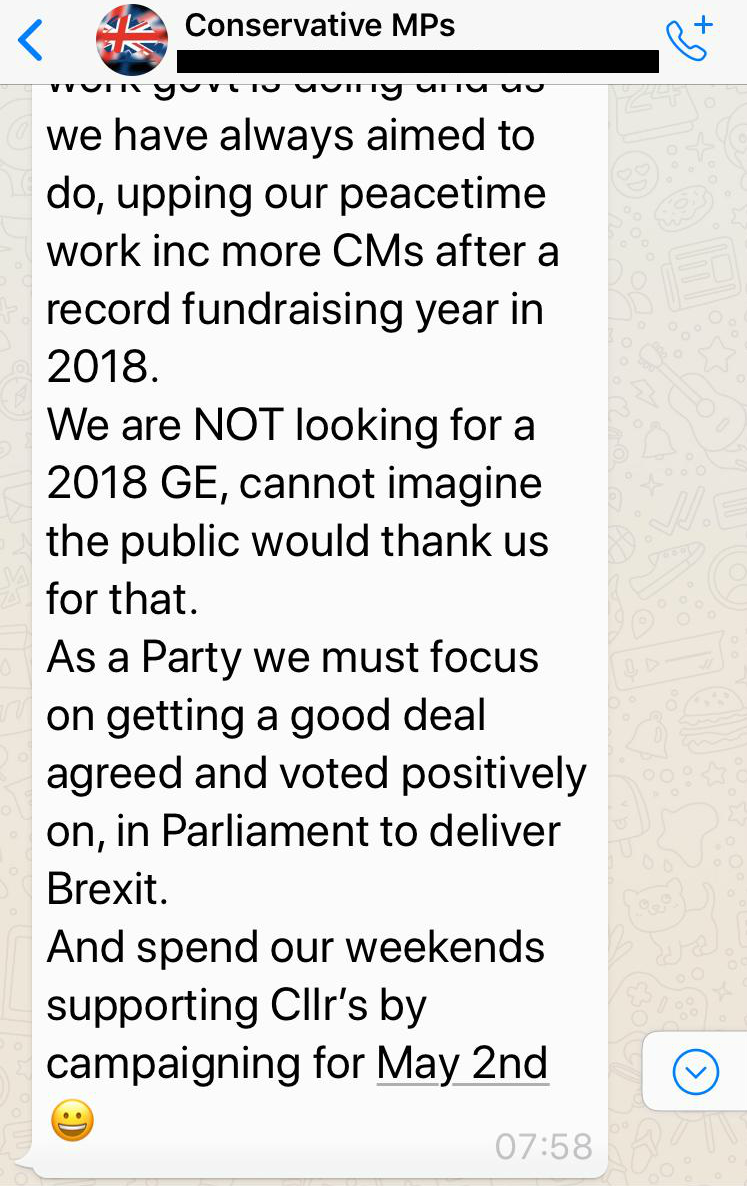 The conversation was brought to a close with a smile emoji. Which doesn't exactly capture the mood of the WhatsApp group.