Theresa May Has Been Accused Of "Foul Play" After Giving Honours To Her Aides And Donors
The former prime minister has given gongs to 26 of her former advisers, three Conservative party donors, her chef, and her housekeeper.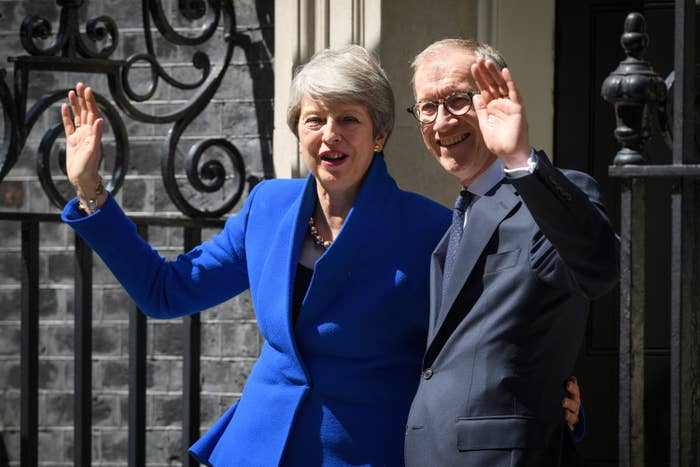 Theresa May has awarded knighthoods, peerages, and other honours to 26 of her former advisers, three Conservative party donors, her chef, and her housekeeper in an astonishing resignation honours list that transparency campaigners warned raised questions of "foul play" over "the corrupting influence of big money" in British politics.

The former prime minister has handed peerages to her former Downing Street chief of staff Gavin Barwell, her deputy chief of staff JoJo Penn, her political secretary Stephen Parkinson, and her press aide Liz Sanderson, as BuzzFeed News reported last month.
They will all now be able to sit in the House of Lords for the rest of their lives, each collecting an allowance of £300 per day.
May has also given knighthoods to her former director of communications Robbie Gibb, her Europe adviser Olly Robbins — who negotiated her ill-fated Brexit withdrawal agreement with the EU — and her de facto deputy prime minister David Lidington.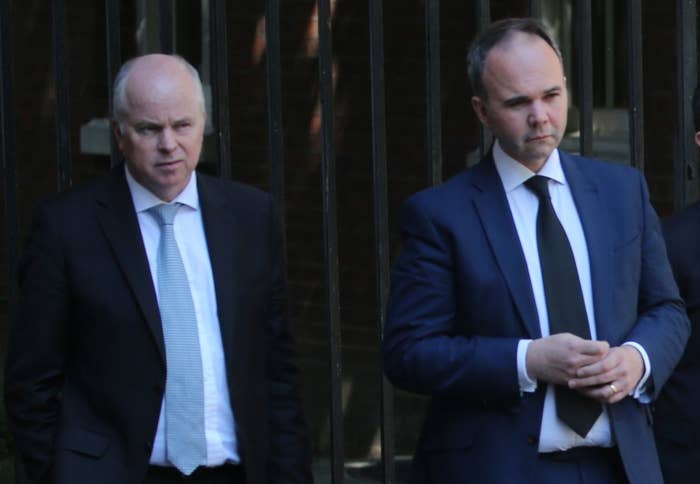 It is usual for outgoing prime ministers to give out honours to their political allies when they leave office, but the sheer scale of May's awards to her aides, including to many junior and peripheral figures in a government that ultimately failed in its fundamental aims, will cause huge controversy.
Her decision to knight her comms chief is at odds with her reaction to David Cameron's decision in 2016 to knight his own director of communications, Craig Oliver, which May at the time said made her "retch".
Two of the more surprising names on May's resignation honours list are her former joint chiefs of staff Fiona Hill and Nick Timothy, who receive CBEs. The two advisers were accused of operating a "reign of terror" against officials during their time in Number 10, and they both resigned in the wake of the disastrous snap general election in 2017 that saw her lose her parliamentary majority.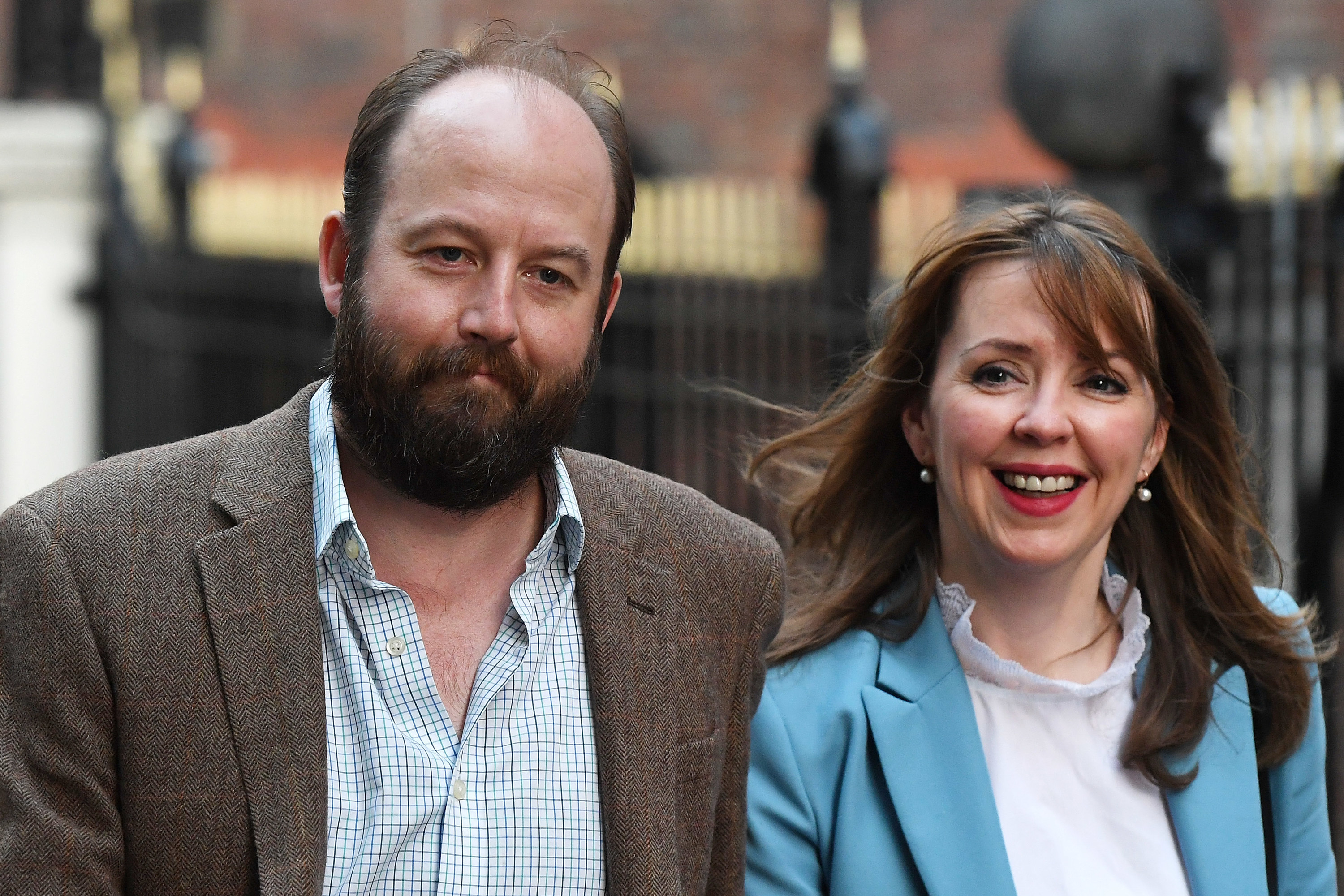 In a move that was immediately condemned by campaigners and the Labour party, May has also awarded honours to three major Conservative party donors.

Ehud Sheleg, the controversial former Tory treasurer who has given more than £3 million to the party, received a knighthood.
May has also given peerages to David Brownlow, who has also previously donated almost £3 million to the Tory party, and Rami Ranger, who has donated more than £1 million.
The campaign group Transparency International UK told BuzzFeed News that the law should be changed in response to May awarding peerages to Tory donors.
"Questions have always hung over the curiously strong relationship between big political donations and the awarding of peerages, so whenever a major party donor is nominated to the Lords it's going to raise eyebrows," it said in a statement.
"Those given the honour of serving in Parliament must be there based solely on merit — not the depth of their pockets. To remove the perception or reality of foul play, the corrupting influence of big money should be taken out of UK politics, including a cap on how much any individual or donor can give in any year."
Metropolitan police commissioner Cressida Dick has been given a damehood and the former England cricketers Geoffrey Boycott and Andrew Strauss were knighted.
Peerages have also been given to Ruth Hunt, the former chief executive of LGBT group Stonewall, Simon Woolley, the founder of Operation Black Vote, and Kim Darroch, the former ambassador to the US who resigned after his emails criticising President Trump were leaked.
John Mann, the former Labour MP who quit the party yesterday to become an adviser to the government on anti-Semitism, also joins the House of Lords. In 2017, Mann said the Lords should be abolished.
Graham Howarth, the head chef at the prime minister's Chequers residence, and Debra Wheatley, the Downing Street housekeeper, both received the British Empire Medal.
Other former May aides honoured include her official spokesperson, James Slack, operations chief Richard Jackson, and policy director James Marshall, who receive CBEs, and her press secretary, Paul Harrison, speechwriter Keelan Carr, research director Alex Dawson, business aide Jimmy McLoughlin and junior press aide Kirsty Buchanan, who landed OBEs.
May's resignation honours list was also blasted by Labour party chair Ian Lavery, who said: "It comes as no surprise that big Tory donors and No. 10 cronies are being honoured yet again. The Tories only care about looking after their own and will only stand up for the wealthy few who fund them."

A source close to May said: "This list recognises the many different people who have made a significant contribution to public life during Theresa May's political career. It includes not only political colleagues but members of the civil service, civic society, the NHS and the sporting world. It also recognises people from all four nations of the United Kingdom."
CORRECTION
David Brownlow's name was misspelled in an earlier version of this post.