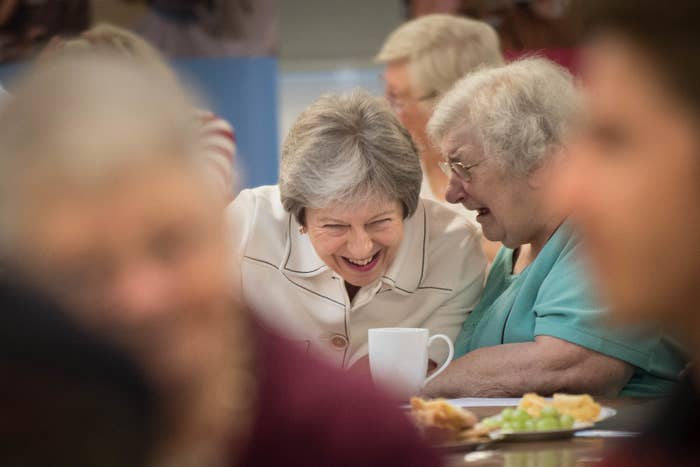 Theresa May authorised an unprecedented intervention by the head of the civil service accusing Conservative Brexiteers of "shameful attacks" on her top Brexit adviser.

Acting cabinet secretary Sir Mark Sedwill, the UK's most senior civil servant, used a letter to the Times on Tuesday to blast "anonymous sources" for "sniping" at Olly Robbins, adding that those responsible "should be ashamed of themselves".
Robbins has become something of a bogeyman for Tory Brexiteers in recent months and has been on the receiving end of repeated criticism in the media. Leave supporters have accused him of "freelancing" behind the scenes to secure a softer Brexit deal with the EU.
"This has to stop," Sedwill wrote, arguing the briefing against Robbins was unacceptable "especially in a week when another senior civil servant reported having been threatened because of comments about Brexit implementation".
Last week Jon Thompson, the head of HM Revenue and Customs, revealed he had received two death threats after telling a select committee about the potential costs to business because of Brexit.
Sedwill concluded his letter with a defence of his colleagues. "Civil servants have always trusted that our fellow citizens, whatever their views, know that we are doing our duty to implement the decisions of the governments they elect," he said.
Asked by BuzzFeed News if the prime minister signed off Sedwill's letter admonishing those Tory Brexiteers who had criticised Robbins, Number 10 confirmed: "It was authorised."
It is highly unusual for civil servants to go public with their views in the press.
The civil service code sets out that civil servants must "ensure you have ministerial authorisation for any contact with the media".
The confirmation that Downing Street endorsed a public attack from the civil service against Brexiteer MPs will likely further sour relations between the two camps.
Tory MP Andrew Bridgen, a Brexiteer who has strongly criticised the PM's handling of Brexit, told BuzzFeed News that Sedwill was right to note that Robbins was simply carrying out the instructions of the government.
"Olly Robbins is working directly under the instructions of the prime minister and any criticisms should be taken up with her," Bridgen said.
"Civil servants advise, ministers decide. Colleagues should not be criticising Olly Robbins, they should criticise the prime minister if they disagree with her policy."