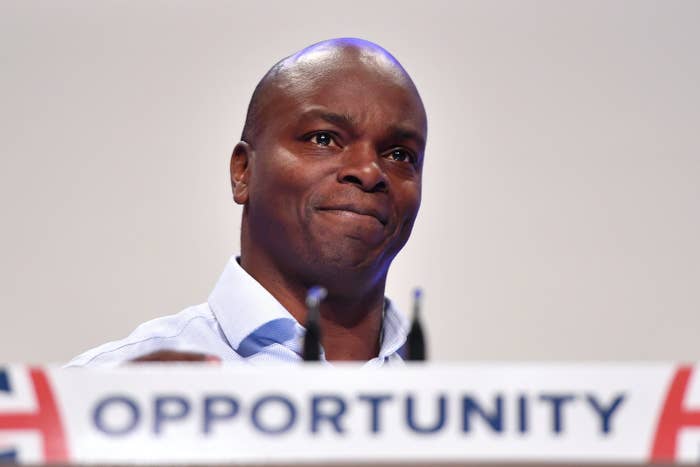 Conservative London mayoral candidate Shaun Bailey has been criticised for a series of controversial comments he made when he was a youth worker in North Kensington in 2005.

Among the remarks unearthed by BuzzFeed News are claims that "good looking" girls in the area "tend to have been around" and that "poor people" require "rules" and "direction" or else they will turn to crime.
Labour said the comments were "appalling sexism and misogyny" and showed that Bailey's "attitudes to women and people living in poverty" are "absolutely vile".
But Bailey's campaign team told BuzzFeed News they reflected what he had seen as a youth worker in Ladbroke Grove, one of the most deprived areas of London. They said these were the "blunt words" of someone "who hasn't figured it all out" but wanted to make a contribution to society by offering his experiences, "however raw they might seem now".
Bailey, who was brought up by a single mother on the North Kensington estates before becoming a Tory candidate and adviser to David Cameron, made the comments in in a pamphlet he authored for the Centre for Policy Studies think tank in 2005. At the time he was volunteering to help disadvantaged teenagers in the area.
In a section of his pamphlet on sex education, Bailey said his experiences had taught him that teenage boys believe "clean" and "good looking girls" are less likely to carry sexually transmitted infections. He wrote: "The boys have got this opinion that if a girl looks clean, and that generally means she's good looking, she appeals to them, it is less likely she'll have an infection".
But Bailey said that when he talked to teenagers about sex he warned them this was not the case. "If a girl appeals to one that way, she'll appeal to all of them. She'll tend to have been around," he wrote.
He went on to criticise the promotion of safe sex in sex education classes in schools, arguing against teenagers being given condoms and for parents to be informed if their daughter is planning to have an abortion.
"Handing out contraceptives makes sex more possible," he said. "That sends a message and with young people that message is big. It says you are going to have sex and we'll support you in that. The parents should be told that contraception is being handed out and absolutely a parent must be told if an abortion is being arranged," he added.

Bailey also railed against the impact of drugs on the estate, warning that young girls were likely to start smoking before boys because "they have a smoker's attitude".
He wrote: "Girls are more likely to smoke to begin with – they have a smoker's attitude. Cannabis use here is equal across girls and boys. Girls are more likely to smoke to begin with – they have a smoker's attitude. The problem is if they come across a group of boys who smoke weed they need to appear cool. Then drinking and smoking and hanging around with the undesirables leads them to adopting a different sexual code. They let themselves be shared by the boys. I have been told that if a girl fancies your friend, you'll make her sleep with you first to get to your friend. Young girls are starting to accept this."
Bailey went on to make a series of comments about "working class" and "poor people" in his report. He claimed that "a culture of dependency rules the working class" and said they need "rules" to stop them turning to crime.
"This liberal agenda hasn't benefited the working class," he said. "The working class look to rules. The rules are important to them. Take away the rules and they are left in limbo. So they form their own: the kind which are driven by pop economics. Then they get into crime".
He went on: "The more liberal we've been, the more the poor have suffered. Poor people don't need all this liberalism. They need direction. All this over-caring liberalism is damaging."
Labour MP Rosena Allin-Khan told BuzzFeed News: "This is appalling sexism and misogyny from Shaun Bailey. His attitudes towards women and people living in poverty are not just unacceptable, but absolutely vile. Londoners deserve so much better than Shaun Bailey's regressive attitude."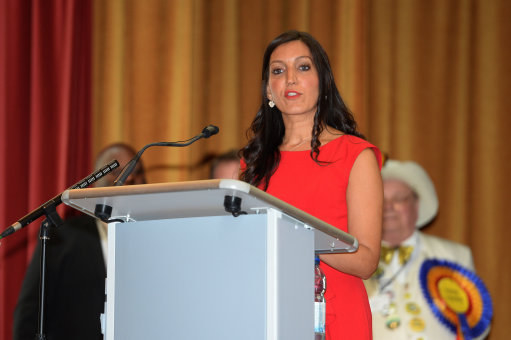 Bailey's past views have come under scrutiny after he was selected as the Conservative candidate for London mayor last month.

Last week he was criticised after it emerged he had said allowing Muslims and Hindus days off for religious reasons "robs Britain of its community" and risked turning the country into a "crime-riddled cesspool". Tory party deputy chairman James Cleverly conceded Bailey "could and should have been better at explaining" that he wasn't blaming Muslims and Hindus.
Over the weekend it was reported that Bailey had previously claimed there was a "cottage industry" of women who "deliberately become pregnant" to secure a council house.
It also emerged that Bailey once shared a tweet referring to London mayor Sadiq Khan as "mad mullah Khan of Londonistan". Bailey's spokesperson said there was "no way" he would have seen the offensive caption before he shared the post.
A spokesman for Bailey's campaign said: "Mr. Bailey encourages people to read his 64-page pamphlet written in 2005 about life in Ladbroke Grove in full. The pamphlet describes what it was like to grow up where Mr. Bailey grew up, at the time he grew up there. It makes no broader claims. They are the blunt words of a man who grew up in tough circumstances trying to make sense of his world, and trying to get the people in his community to accept their responsibility to do better. They are the words of a man who hasn't figured it all out, but a man who wants to contribute to society by offering his experiences, however raw they might seem now.
"Having since served many communities across London, both as a youth worker and an elected representative, Mr. Bailey now brings a more rounded and mature perspective to the problems facing Londoners, and looks forward to contesting a battle of ideas in the mayoral election. Mr. Bailey looks forward to presenting a vision for London that can unite all Londoners, no matter their background or experience of life in London."