The Brexit Secretary Is Leading Cabinet Opposition To The Current Brexit Offer
"There is no point agreeing a deal which will be voted down by parliament, cause the PM to fall, and result in chaos," a cabinet source told BuzzFeed News.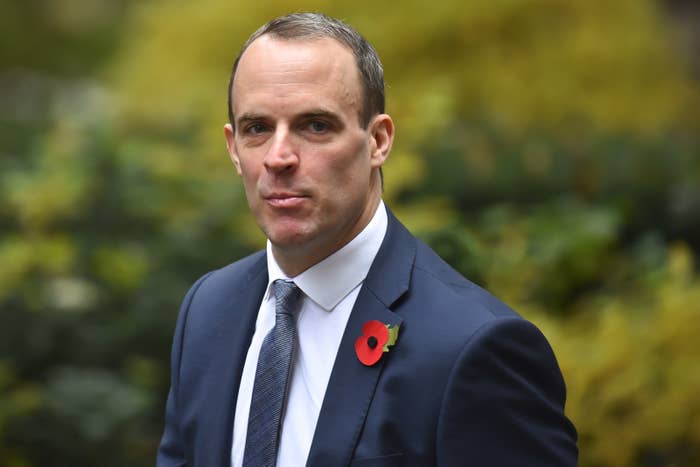 Senior cabinet ministers led by Brexit secretary Dominic Raab will tell Theresa May that the current deal on offer from the EU is unacceptable and she should prepare for the UK to leave with no deal if she cannot secure further concessions.

In a significant raising of the pressure on May from inside her own cabinet, the group of senior ministers will make clear to the prime minister that they could not support a deal that breaches their two red lines.
They are doubling down on their demands that the EU drops its Northern Ireland-only "backstop to the backstop" and that the deal must include a "break clause" mechanism that would allow the UK to unilaterally leave a UK-wide customs arrangement.
The renewed cabinet opposition to the emerging draft Brexit treaty has increased the chances of Britain leaving without a deal. EU sources told BuzzFeed News they would not give in to UK ministers' demands. If the choice is between a unilateral break clause and no deal, then it is no deal, a senior EU government official said.
Previously, Raab has publicly said that if the EU would not back down on the backstop, the UK would have no choice but to leave without a deal, but his comments were widely regarded as a negotiating tactic.
In the last week, however, he has told colleagues that a no-deal Brexit would be preferable to a deal that breaches those red lines, two UK officials said. They said he had encouraged other ministers that a no-deal scenario could be managed.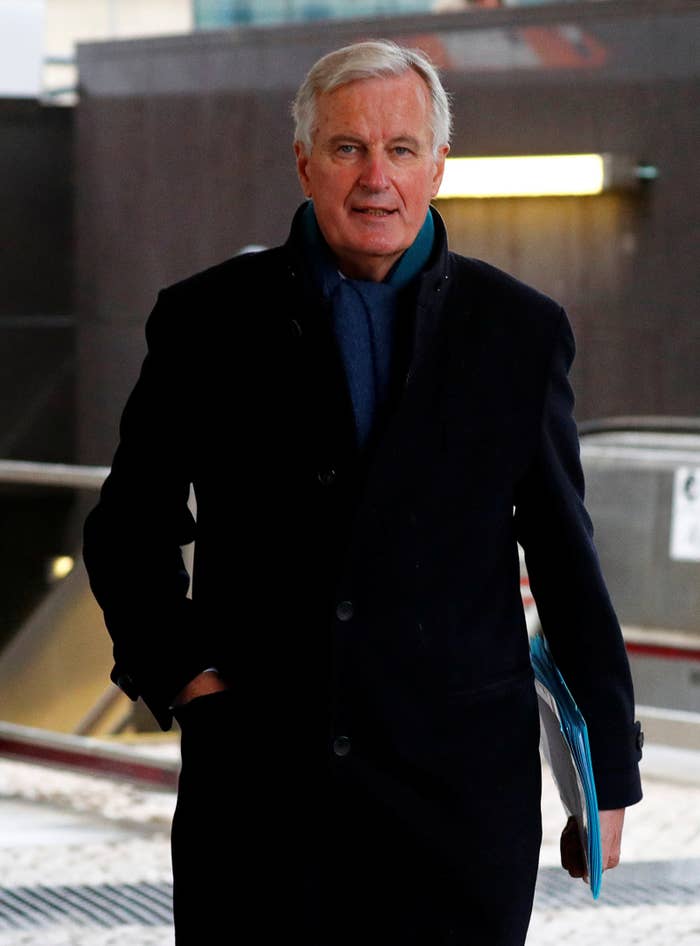 EU chief negotiator Michel Barnier told European ministers on Monday that the main elements of the treaty text were ready to be presented to the UK cabinet on Tuesday. But significant issues remain unresolved, despite the fact, as Downing Street told reporters, negotiations between officials from the two sides had continued until 2:45am on Monday.
A UK official told BuzzFeed News they expected May to eventually present the cabinet with what she and attorney general Geoffrey Cox would claim as a victory on the break clause mechanism. But, they said, it would likely still require mutual agreement with Brussels in order to be triggered.
Meanwhile, environment secretary Michael Gove and business secretary Greg Clark are embroiled in a row over further concessions the UK is expected to make on environmental regulations and state aid rules.
When the cabinet agreed May's Chequers proposals in July, May's senior advisers strongly denied the UK would sign up to these rules.
But a Whitehall source complained the EU was now demanding a "supermarket sweep" of concessions from the UK. They warned a deal that committed the UK to state aid rules would be "worse" than the proposed deal rejected by the cabinet in October.
Number 10 had previously thought the fear of no deal meant it could bounce the cabinet into backing its agreement with the EU. "The cabinet will agree to anything short of the crown jewels going to Paris," one adviser said last week.
But ministers decided to take a tougher line after concluding that a deal based on May's proposals would not pass parliament.
"There is no point agreeing a deal which will be voted down by parliament, cause the PM to fall, and result in chaos," said a cabinet source.
They said the opposition to the deal among both Leave- and Remain-supporting MPs following the resignation of transport minister Jo Johnson on Friday meant that if May lost a vote on the deal, she would be ousted before she could try to put it to a second vote.
International development secretary Penny Mordaunt said on Monday: "There's two checks on this deal — there's cabinet and there's parliament. And so cabinet's job is to put something to parliament that is going to deliver on the referendum result."
Number 10's chances of securing a November summit to finalise a deal seemed remote on Monday, with the date of the meeting now set to be pushed back to December.
Brexiteers feared May would use a further delay to hold off a cabinet mutiny.
A senior Downing Street adviser had previously told ministers they thought May was "toast" if she failed to secure a summit in November.