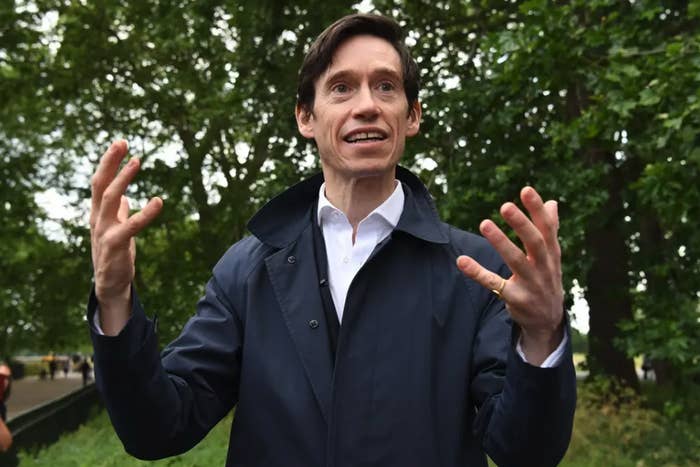 Rory Stewart has pitched his campaign for the Conservative leadership as a plucky DIY effort with shaky handheld videos of him meeting voters across the country — but behind the scenes it is being bankrolled by a Russian financier who ran a hedge fund that focussed on the former Soviet Union.

Stewart, a former foreign office minister and chair of the Defence Select Committee, has accepted a £10,000 donation from Lev Mikheev, a Moscow-born investment banker who moved to the US before pursuing a career in finance and setting up Salute Capital Management in 2009.
Salute Capital, named after the USSR space station programme Salyut, focussed on investing in stocks in Russia and Eastern Europe before Mikheev left the firm in 2012.
Mikheev, who has donated more than £100,000 to the Tory party, was described by the Daily Mail in 2014 as a "billionaire financier with offices in London and next door to the Kremlin in the Russian capital".
He is now chair of the Mikheev Charitable Trust and director of a fund management company called Bernina Systematic.
Stewart has previously warned of Russia's growing influence on the world stage, claiming the country "swaggers its way around".
Speaking at the Tory party conference in 2016, he said: "Russia has succeeded within the past few years in completely transforming its global position at a time when you thought it would be at its weakest.
"Its economy is struggling, it is not getting the incomes it would have expected and yet it behaves like a much bigger country than Britain."
Stewart's leadership campaign received another £10,000 from Khaled Said, the son of the Syrian Saudi businessperson and political fixer Wafic Said, who was famously an adviser on the controversial £40 million Al-Yamamah arms deal between Britain and Saudi Arabia in the 1980s.
The donations were declared in the latest register of members' interests.
Stewart's spokesperson told BuzzFeed News he had raised another £50,000 in small donations. "Amongst other significant donors is an English beef farmer. We have placed a cap of £10,000 on any donation and this is the only campaign with a genuinely broad base including people from the world of sport, theatre, agriculture and technology. The minority of contributions are from finance," they said.
It has also emerged that Boris Johnson's campaign has benefitted from tens of thousands of pounds of donations from donors linked to tax havens.
Johnson received £75,000 from Jon Wood, the director of Aedos Fund Management (Bermuda) Ltd.
In 2010, the Mail reported that Wood resided in Switzerland and set up his SRM Global fund in Monaco.
Last month, Johnson took another £10,000 from Graham Robeson, who is the director of a number of companies ultimately owned by the millionaire financier David Rowlands via a company incorporated in the British Virgin Islands.
Labour MP Ian Murray from the People's Vote campaign said: "Boris Johnson is the epitome of the Brexiter Elite. Rich and entitled, he knows his livelihood won't be at risk no matter what outcome emerges from the chaos of Brexit." Johnson's spokesperson declined to comment.
Meanwhile, Jeremy Hunt's campaign is also being largely funded by the finance sector.
Hunt is being provided with office space by private equity firm Moulsford Capital and has received a £10,000 donation from hedge fund manager Andrew Law and another £10,000 from David Forbes-Nixon, chair of the asset management firm Alcentra.
Hunt's campaign said: "In the last few days we've received even more backing from some of the UK's top businesses and have raised enough to reach the campaign spending limit. People are drawn to the fact Jeremy is a self made entrepreneur with the plan and experience to kick start the economy."