The People's Vote group is at war over whether it should explicitly campaign for the UK to remain in the EU, with "blazing rows" over strategy among senior officials at its headquarters in recent weeks.

Leaked emails and WhatsApp messages seen by BuzzFeed News reveal that the tensions among leading People's Vote campaigners have boiled over into outright animosity.
The bitter internal divisions are centred on a fundamental strategic disagreement over whether People's Vote should overtly campaign to remain in the EU, BuzzFeed News can reveal. The factional warfare comes to a head as a march is due to take place in London this Saturday, which is being "aggressively" opposed by senior People's Vote strategists behind the scenes because they feel the event is too overtly pro-EU.
In an extraordinary private intervention from the great and the good of the pro-EU movement, six prominent second-referendum campaigners, including A.C. Grayling and Patience Wheatcroft, complained to People's Vote chair Roland Rudd that his campaign was not "fit for purpose" because there was "no sign of cooperation and unity" among what they called its "warring factions".
The "narrow infighting" in People's Vote meant it was "unlikely to endure the pressures of a second referendum campaign," they warned in a devastating indictment of the organisation and its key personnel.
In another heated email exchange between senior People's Vote adviser Alastair Campbell and the group's deputy chair, Hugo Dixon, Campbell accused Dixon of playing "games" over the role of the campaign's controversial communications director Tom Baldwin. Dixon replied to the former Tony Blair spin doctor: "I think you have a lot more experience in political games than me."
From the outside, it may appear that People's Vote — the campaign for a second Brexit referendum — is a proudly pro-EU organisation that unambiguously supports staying in Europe. It is staffed by senior figures from the official 2016 Remain campaign, and all of its key names are well-known Remain supporters.
But internally, the second-referendum movement is deeply divided over its strategy on whether it should be openly pro-Remain.
Grassroots campaigners — backed by Rudd — have been arguing for a full-throated campaign loudly championing continued EU membership. They have argued that a repeat of the "negative" Remain campaign in 2016 would be a mistake and that People's Vote needs to get out of the blocks quickly and talk up the case for Europe.
But a second faction, led by Campbell, his protégé Baldwin, and Labour peer Peter Mandelson, has insisted that People's Vote should seek to appear "neutral" on the issue of whether to leave or remain, and focus instead on securing a second Brexit referendum.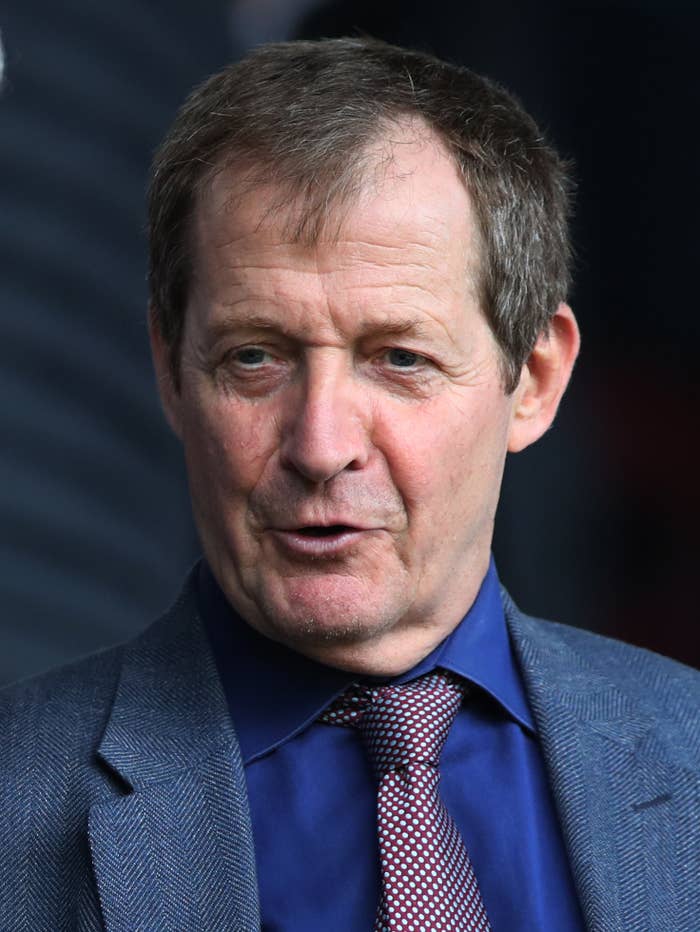 Allies of Mandelson, Campbell, and Baldwin told BuzzFeed News there were two fundamental reasons they'd been privately calling for People's Vote not to formally campaign for Remain. First, internal polling has shown that the public has more sympathy with calls for a second referendum as a means of breaking the Brexit impasse than it does with those openly seeking to stop Brexit from happening.
Second, they believe that the campaign for a second referendum will pick up more parliamentary support if it does not explicitly endorse Remain. A People's Vote source said that both Conservative MPs and Labour leader Jeremy Corbyn would be more supportive if the campaign was framed at giving the public another say rather than simply stopping Brexit.
Their advice has enraged other prominent second-referendum campaigners who want to openly voice their support for EU membership. They are accusing the Mandelson-Campbell-Baldwin faction of "control-freakery" and say claims of neutrality from People's Vote will not fool anyone.
The divide came to a flashpoint on July 7 when Rudd, who is overall chair of People's Vote, sent a tweet unequivocally endorsing a pro-Remain position.
Allies of Rudd say the tweet was a "warning shot" to the Mandelson-Campbell-Baldwin faction. A People's Vote source said Rudd was speaking in a personal capacity.
When Rudd's tweet was posted in a WhatsApp group used by People's Vote staff to coordinate with grassroots activists, it was immediately "drowned out" by members of the Mandelson-Campbell-Baldwin faction who "spammed" the group with photos of People's Vote rallies in order to bury their own chairman's intervention, a source said.
A second fault line has emerged over a March for Change rally being held this coming Saturday. The event, coordinated by grassroots pro-Remain campaigners including the Best for Britain group and titled "No to Boris, Yes to Europe", will explicitly express support for EU membership.
The rally is being backed by Rudd and his deputy chair, Hugo Dixon, but its proponents have accused other People's Vote staff of attempting to sabotage it. A source said People's Vote aides were "furious" at the idea of an overtly pro-EU rally and have "very aggressively" sought to pressure second-referendum supporters into not attending.
People's Vote also pulled out of a training session for grassroots activists because they considered it to be too pro-EU, two sources said.
In response, grassroots groups have threatened to boycott future People's Vote events. They have also approached pro-Remain donors asking them to fund their campaigns individually, rather than give money to the central People's Vote campaign.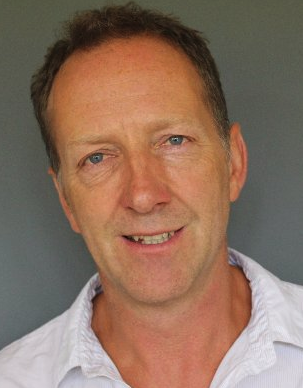 Second-referendum campaigners have criticised the activities of Campbell and Baldwin, the director of communications for People's Vote. Baldwin, a former Ed Miliband aide and Times political journalist who is a close ally of Campbell and is infamous at Westminster for emulating his brusque style, has led moves to coordinate and centralise People's Vote messaging through its Joint Media Unit.
But Campbell and Baldwin's activities have caused major behind-the-scenes ructions among the most senior People's Vote supporters.
"There have been blazing rows across the office over Baldwin's tendency to impose important decisions," said a source familiar with the conversations that have taken place.
"Grassroots camp have been furious in the past about it but have given chance after chance to Tom and Alastair in the hope that they'll change tack. Now the relationship is at breaking point. There's no trust there anymore," the source continued.
"The Joint Media Unit is seen as an oppressive, inefficient, and outdated machine. If we weren't at such a crucial point in the Brexit process, the grassroots would be immediately detached from the poisonous influence of Tom and Alastair."
The internal infighting is evident in a series of leaked emails passed to BuzzFeed News, in which Campbell and Dixon, the People's Vote deputy chair, accused each other of "playing games" and rowed over Baldwin's work on the campaign.
In their email to the People's Vote leadership on April 25, Henry Porter, Grayling, Edward McMillan-Scott, and Wheatcroft said they were "extremely concerned that separate camps have emerged at Millbank and that there is now almost no sign of the cooperation and unity that have made the People's Vote campaign one of the most successful efforts in recent British political history".
They continued: "Lacking unity and governance, the current campaign is not fit for that purpose. There should be no thought of forming a fragile coalition out of currently warring factions, which, anyway, is unlikely to endure the pressures of a second referendum campaign."
In response, Dixon pointed the finger at Baldwin. "This is not a complaint about Tom Baldwin, an intelligent strategic thinker with great connections," he wrote, but added: "You say that the People's Vote lacks 'unity and governance'. This is partly because Tom was given the title director of communications of the People's Vote without Roland or me being consulted. It has never been clear whom he reports to."
Campbell replied to Dixon: "Hugo — Forgive me if I put your email into the 'seeking to destroy others' will to live' department", going on to defend Baldwin's role. "The question for all of us is whether we wish to deal with the dysfunctions, properly and maturely, or exploit them as part of continuing silly power games that help nobody," Campbell wrote.
Rudd then attempted to calm the row, warning the warring factions: "We are a coalition. That means we will inevitably have different views on different aspects of the campaign at different times. This must be tolerated."
But as relations soured, Campbell wrote to Dixon: "Enjoy your games Hugo."
Dixon shot back: "I think you have a lot more experience in political games than me."
In a long statement emailed to BuzzFeed News, Campbell said: "It's a pity that, for whatever reason, someone who says they are committed to fighting Brexit has chosen to leak selectively some of our exchanges and give you a partial and inaccurate briefing about their significance. But, hey ho, I'll leave it to them to tell you why they think playing these political games helps the cause.
"I would like to put on record that the emails did not come from me or any of the senior People's Vote staff. I am not asking you to say anything by way of reply, but it is important that the team knows this is not how a well run, grown-up campaign conducts itself.
"I would normally not bother responding but given there are so many people, staff and grassroots, working flat out for a People's Vote, I would like to say that there is no disagreement about the stated goal of the campaign — a final say referendum with the option to stay in the EU, and I don't think there is any doubt what I would be fighting for."
A People's Vote spokesperson confirmed the split on strategy. "Our campaign is a broad church, but the clue is in the title. We are making a democratic argument for a People's Vote as the only legitimate solution to this Brexit crisis. We have always been clear that a strategy of talking only to people who want to stay in Europe is unlikely to succeed in securing the support of either MPs or the public for the final-say referendum we all need," they said.
Referring to the March for Change, the spokesperson said: "We are aware of a small group of people previously associated with the campaign who have set up a separate company to raise money around an event in London this month. Although it is not a People's Vote campaign event, we, of course, wish them the best of luck with their endeavours."
An internal email sent by People's Vote aides on Wednesday morning warned that BuzzFeed News was about to publish a story based on leaked emails and disagreements over the March for Change. In a sign of the disharmony in the group, that email was also leaked to BuzzFeed News.
"BuzzFeed likely to have story based on leaked emails around March for Change," it said. "Reactive lines already prepared and will be circulated to staff and local groups."