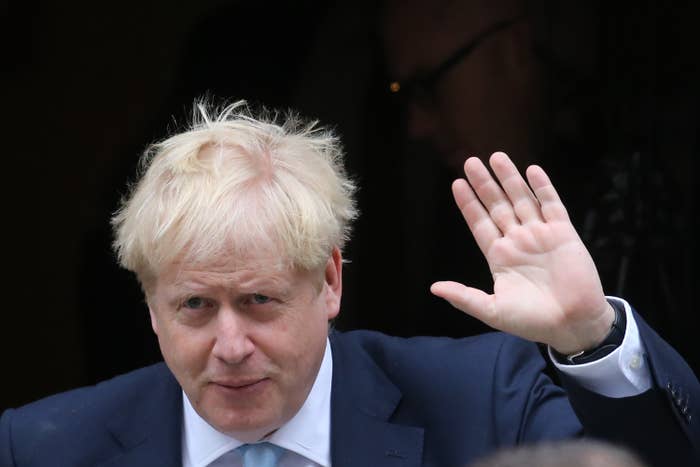 There are several major hurdles for Boris Johnson's new Brexit proposals to clear if he is to manage to agree on a deal that takes the UK out of the EU by Oct. 31.
One obstacle is the House of Commons. You'll remember that MPs voted down Theresa May's own deal three times before she resigned as prime minister.
May lost by 344 votes to 286 in the third so-called "meaningful vote" back in March, a margin of 58.
So far, the Democratic Unionist Party and several hardline Brexiteer Conservative rebels have suggested they could back Johnson's proposal. A few Labour MPs have also made positive noises.
BuzzFeed News is keeping a rolling list of all the MPs who rejected May's deal at the third meaningful vote but are now indicating they would vote for Johnson's plan.
Massive disclaimer: This is obviously all academic unless and until the EU agrees to a deal with Johnson. As with the so-called Brady amendment — which called for the backstop to be scrapped and won a Commons majority — it is irrelevant unless Brussels gives it the go-ahead. And at the moment, that seems unlikely.
Here is the list of switchers so far:
Priti Patel (Con)

Theresa Villiers (Con)

Steve Baker (Con)

John Redwood (Con)

James Duddridge (Con)

Ranil Jayawardena (Con)

Mark Francois (Con)

Ruth Smeeth (Lab)

Gareth Snell (Lab)

Stephen Kinnock (Lab)

Melanie Onn (Lab)

Gregory Campbell (DUP)

Nigel Dodds (DUP)

Jeffrey Donaldson (DUP)

Paul Girvan (DUP)

Emma Little Pengelly (DUP)

Ian Paisley (DUP)

Gavin Robinson (DUP)

Jim Shannon (DUP)

David Simpson (DUP)

Sammy Wilson (DUP)

Suella Braverman (Con)

John Baron (Con)