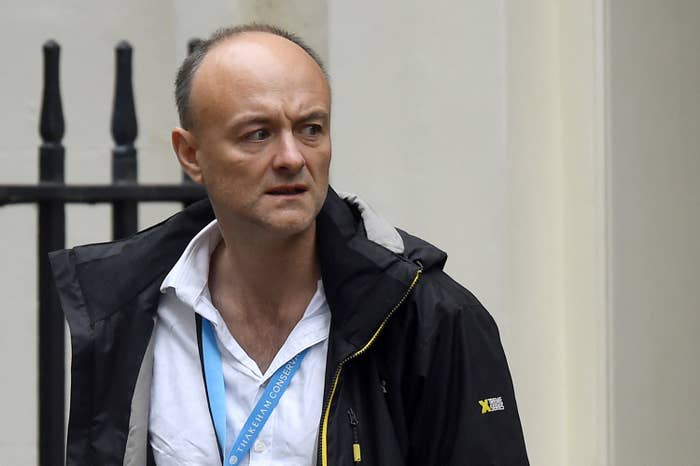 A rift has opened up at the top of Boris Johnson's government between advisers loyal to the prime minister's controversial chief aide Dominic Cummings and other senior Johnson allies.

After an extraordinary 24 hours of anonymous statements from Downing Street officials attacking the German chancellor Angela Merkel and threatening to withdraw from security cooperation with the EU, Johnson has been urged by other senior Number 10 figures and members of his cabinet to reconsider the combative approach adopted by Cummings and his contingent of former Vote Leave aides.
As talks with Brussels appeared close to breakdown on Tuesday, BuzzFeed News can reveal details of a "parallel government" being run out of Number 10 by Johnson's longstanding adviser Eddie Lister, how the prime minister's top team is split over its aggressive media strategy, and an imminent power grab over the approach the Conservative Party should take during an election — pencilled in for the end of November — and who should run the campaign.
Several backbench Tory MPs and a core group of cabinet ministers led by Julian Smith, Robert Buckland, Matt Hancock, and Nicky Morgan have raised concerns over the direction taken by Number 10 in recent weeks.
Smith, the Northern Ireland secretary, tweeted a public rebuke to a Downing Street official — widely assumed to be Cummings — who told the Spectator magazine on Monday that the government could threaten to withhold security cooperation from the EU in order to convince Brussels not to delay Brexit. Morgan, the culture secretary, raised the Spectator briefing at a cabinet meeting on Tuesday.
Disquiet at the strategy being taken by Cummings and his team is shared by other ministers and key players in Number 10 and has been brewing for several weeks.

The key dividing line is between the Vote Leave grouping which sees leaving the EU as the end goal and is willing to achieve it by any means necessary, and a group of advisers led by Lister who see Johnson's administration as a long-term project beyond Brexit, multiple government sources told BuzzFeed News.
The Cummings faction — which crucially retains the support of the prime minister and forms his inner circle — is determined to secure an election and produce a hardline pitch to Leave voters which seeks to nullify Nigel Farage's Brexit Party and blame the EU for the breakdown in negotiations, if it cannot agree a deal with Brussels or keep the PM's promise to deliver Brexit by October 31.
The Vote Leavers hope that an uncompromising Brexit pitch would deliver a majority and that Johnson could then take the UK out of the EU without a deal, or offer Brussels new terms less attractive than his current proposal.
A Tory election campaign against the Brexit Party would have to harden its position on any future agreement with the EU, offering a reduced Brexit bill and rejecting European Court of Justice involvement overseeing citizens' rights, as well as no compromise on the backstop, a government official said.
The official added that this was the "best offer" any government led by Johnson would make to the EU and claimed that Brussels would be making a mistake by rejecting it in the hope that Johnson would lose an election during the extension period.
This resolute approach has raised alarm among senior ministers and others in Downing Street led by Lister. When Johnson is asked in private about the actions of his aides, he expresses surprise and tries to distance himself from their comments, a Tory MP who has raised their worries with the PM told BuzzFeed News.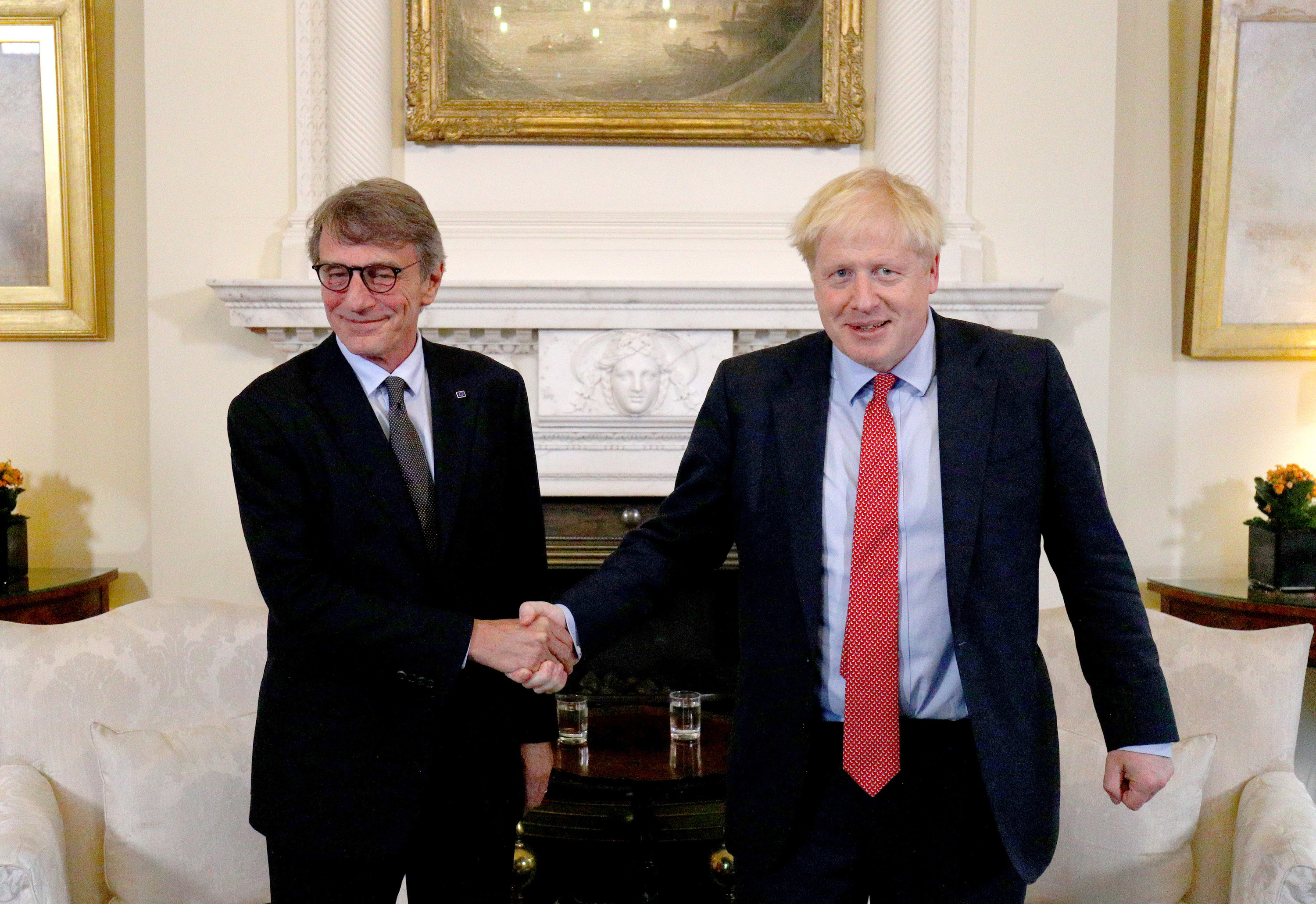 The chief concern among this rival faction is that an election fought on Farage's territory following a Brexit delay is an extreme risk that could result in another hung parliament or a Corbyn-led coalition government and a second referendum.

Brexiteer Tory MPs in the European Research Group have complained that rather than attempting to defeat Farage with a similar pitch to voters, Johnson should agree an electoral pact with the Brexit Party.
"All the polls" showed that such a pact would deliver the Tories a majority, an ERG MP said, but the personal animosity between Vote Leave and Farage that was borne out of the referendum campaign was preventing it from happening.
MPs on the other side of the party have warned that a hardline pro-no-deal Brexit campaign would result in the resignations of cabinet ministers, dozens of Tory MPs and alienate the base of traditionally Conservative voters who may support leaving the EU but are wary of doing so without a deal.
These MPs have also said that an election pitch based on no deal would not be credible because the UK would likely be forced back to the negotiating table within months of leaving without an agreement. Johnson would be better off using any majority post-election to pass a renegotiated version of the backstop, they have argued.
Senior Brexiteers in the government said they were relaxed about any resignations and said that a new parliament would contain many new MPs more devoted to the Leave cause.
There have also been complaints from ministers about the day-to-day operation run by Cummings and his unpredictable briefings and media appearances. One minister who spoke to BuzzFeed News said they resented having to appear on television defending the government line when Cummings had told journalists something completely different.
"How do you imagine David Frost feels?" they said, referring to the PM's EU sherpa who has been negotiating with Brussels amid the briefing storm back home.
With Johnson's ministers and advisers at odds over how to proceed, a battle is looming over who will run any election campaign.
Both Cummings and Lister had been expected to leave Downing Street after October 31. Their futures and roles on an election campaign remain uncertain.
Senior figures at Conservative HQ remain unconvinced about the wisdom of an election and are determined to take charge of the campaign, privately pointing to the chaotic events of the last few weeks as a reason to let them run the show.

But one former Vote Leave official told BuzzFeed News that the events of the last 24 hours, while creating a furore in London and across Europe, have changed little in terms of substance.
They said that with the PM meeting Irish Taoiseach Leo Varadkar later this week, they still believed a deal could be struck.