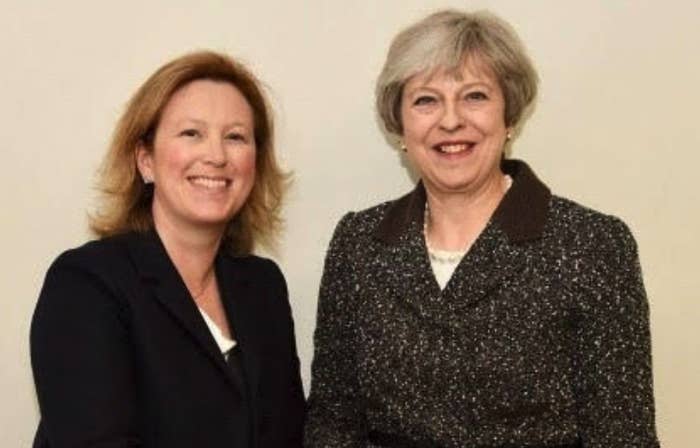 A Conservative candidate in a key marginal seat who made "inexcusable" comments about people with learning difficulties also posted on Facebook that "multiculturalism" had harmed Europe.

Sally-Ann Hart, who is running to replace former Tory cabinet minister Amber Rudd in the ultra-marginal seat of Hastings and Rye, was criticised on Friday after she was filmed at a hustings saying that some people with learning disabilities could be paid less than the minimum wage because "they don't understand money".
Scope, a charity for people with disabilities, condemned Hart's remarks in a statement: "These opinions are outdated, inexcusable, and should be consigned to history. Disabled people should be paid equally for the work that they do."
BuzzFeed News has since uncovered further inflammatory posts that Hart has shared on social media over the last two years.

In April 2017, weeks after the terrorist attack in Westminster, Hart shared a video from the Leave.EU group of then–Polish interior minister Mariusz Błaszczak saying that "multiculturalism and political correctness have taken their toll on West Europe".
Hart appeared to endorse the statement, quoting the comment about multiculturalism in her post on her Facebook page, which was hidden from public view following Thursday night's hustings.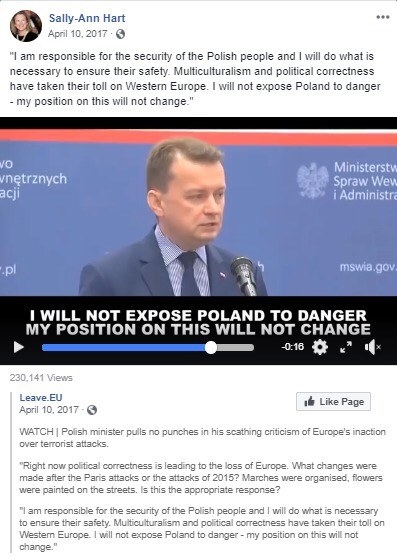 In another Facebook post in 2017, days after the Grenfell fire, Hart posted an article from a right-wing American website headlined "The Left Is Making a Fake News Bonanza Over Grenfell Tower Tragedy". She wrote: "Be warned. The Left is moving. We need to counter it."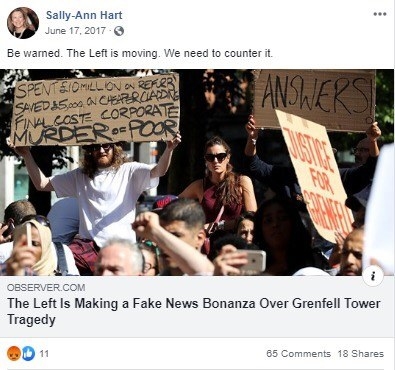 In a third post, Hart shared an article saying the Tories had to keep "Islamist fellow-travellers, gender and feminist lunatics" out of power.


Labour accused the Tory candidate — who is defending Rudd's majority of 346 — of "prejudice" and said she was unfit for office.

Naz Shah, the shadow equalities minister, said: "The Conservatives' choice of a candidate who recycles grim conspiracy theories about 'Islamists' — in a way which is clearly a thinly veiled code for 'Muslims' — shows their failure to address institutional racism.
"Someone who — just three days after the Grenfell Tower tragedy — seemed to believe her main priority was to 'warn' people about 'the left' drawing attention to fire service cuts and deregulation, is not fit for public office.
"Hastings and Rye deserves an MP who will represent all its residents without prejudice."
Hart and the Conservative party were approached for comment, but neither had responded by the time of publication.