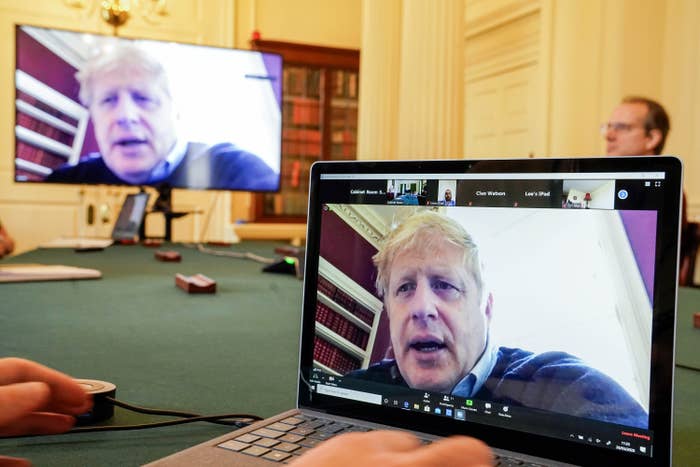 The journalists at BuzzFeed News are proud to bring you trustworthy and relevant reporting about the coronavirus. To help keep this news free, become a member and sign up for our newsletter, Outbreak Today.
Boris Johnson has tasked the government's chief scientists with devising an "exit strategy" from the UK coronavirus lockdown — but ministers and experts have differing views on whether some restrictions should be lifted as soon as is feasibly possible or kept in place for months. Finding a workable balance is proving difficult, they warn.

The prime minister said in a Twitter video on Wednesday night that developing an antibody test to tell if people have previously had COVID-19 was key to getting people back to work, suggesting that this was Britain's road back to normality.
A source familiar with the thinking of England's chief medical officer, Chris Whitty, and chief scientific adviser Patrick Vallance told BuzzFeed News that they were considering various strategies for how to end the lockdown. "This is the biggest question people are asking, but there are no clear answers yet," the source said.
The current restrictions — which ordered people to stay at home except for essential shopping, medical reasons, exercise, or work if they cannot work at home — are due to be reviewed in two weeks. At that point, Johnson and government experts will decide if the measures are relaxed or extended. Deputy chief medical officer Jenny Harries has said that social distancing measures will have to be "adjusted" over a period of at least six months.
There are opposing views in government over how and when the UK can "adjust" those lockdown measures, ministers told BuzzFeed News, based on differing economic and health considerations. "There is a sliding scale of options, each with positives and negatives," a Whitehall source said.
One group of ministers and senior advisers is keen to release restrictions on the largest number of people as soon as is practically possible.
Senior figures across government are increasingly concerned about the economic impact of keeping widespread restrictions in place for months on end, fearing that more than three months of full-scale lockdown will plunge the UK economy into a depression from which it could take a decade to recover.
Ministers have been warned by Treasury officials that while they hope the economy makes a V-shape bounce back to where it was before the pandemic, ongoing restrictions on economic activity could result in an L-shape recession from which it is extremely difficult to recover.
Until as recently as last week, some at the top of government had hoped that the UK outbreak would have reached its peak by mid-April, after which many measures could quickly begin to be lifted. However, this timescale is now considered out of date and overly optimistic.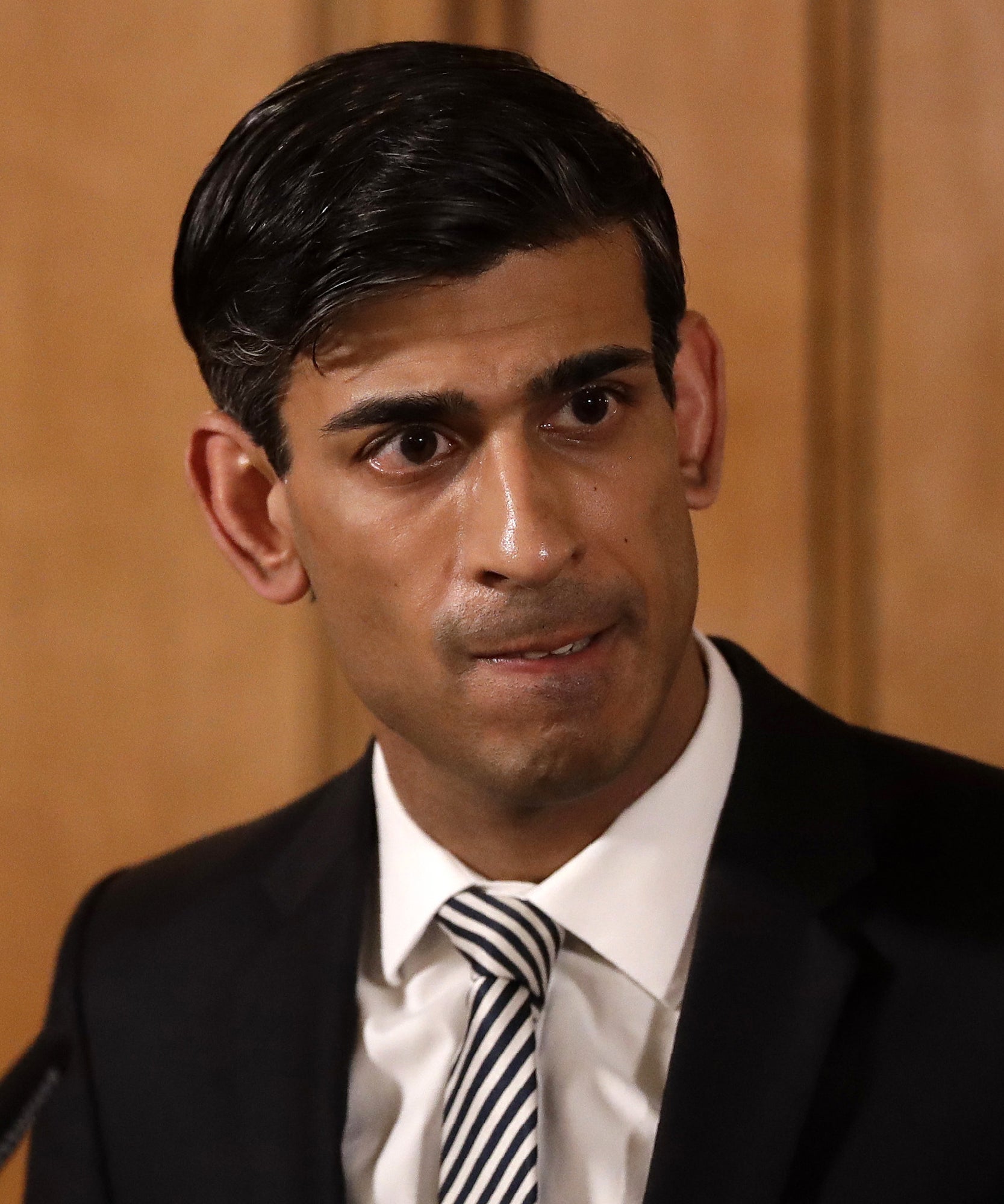 There are high-level concerns that devastating economic consequences will be seen sooner than previously thought. Johnson and chancellor Rishi Sunak are said to be especially concerned about this outcome, along with some ministers and aides on the libertarian wing of the Tory party dubbed the "Spectator set" by colleagues who want to keep the lockdown in place.
Ministers have also received reports this week that companies have begun telling employees put on furlough that they will be laid off after three months. The government's coronavirus job retention scheme allows firms to furlough staff for three months, with the state paying 80% of their salaries. But many companies have decided there is no way they will be able to keep them on afterwards, so are already giving them their notice, potentially leading to a huge spike in unemployment in the summer.
Some ministers and aides in this more laissez-faire group continue to subscribe to the "herd immunity" concept — that it is not realistic to keep social distancing in place for 12 to 18 months while a vaccine is found, so it is preferable to have people in work, keep the economy going, and allow the population to build immunity, so long as the NHS does not become overwhelmed.
One minister told BuzzFeed News that a depression caused by a lengthy lockdown could result in other public health and poverty consequences that are graver and longer-lasting than the coronavirus. "This is not some callous trade-off putting the economy above lives. Everyone in government wants to do the right thing," they said.
The next option is the one Johnson appeared to endorse on Wednesday: using an antibody test to allow thousands of people believed to now have immunity from COVID-19 to return to work. The UK has already purchased millions of antibody tests and bought up options on several others, and is currently exploring whether or not they work.
Downing Street said on Thursday that it was "looking at" the possibility of granting "immunity certificates" to those who have had the virus.
But some of the government's scientific experts are cautioning against early optimism that they are close to finding a usable antibody test for the public. One source said there was a need for greater "expectations management" over how soon these tests might be available, after Public Health England's Sharon Peacock last week claimed they could be ready within days.
Some in the scientific community are also warning that the proposed antibody exit strategy risks creating a "two tier society", where those with immunity certificates are allowed out of their homes to carry on life as normal, while millions more are under effective house arrest for months longer.
One Conservative source told BuzzFeed News that this raised not just an ethical dilemma but also practical questions: "When you look out the window and you see everyone is in the same boat as you, you stick to the rules. If you look outside and see your neighbour is going to work or going to the pub, but you're not allowed out, that suddenly becomes much harder to enforce."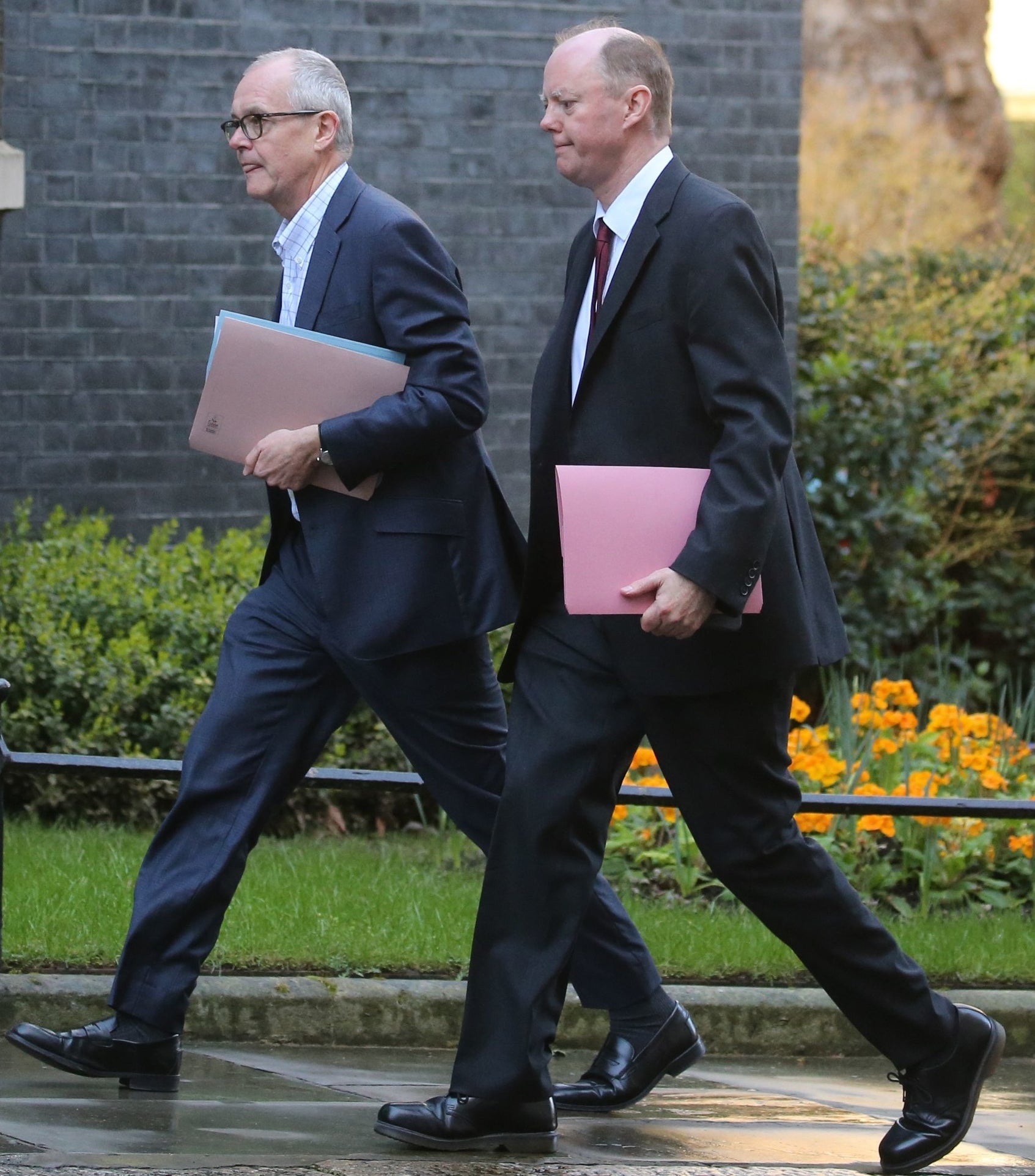 These concerns have led some ministers and experts to prefer a so-called "stop-start" or "cyclical" exit plan. This would see some social distancing measures relaxed "bit by bit" for non-vulnerable people, and then reintroduced later on if NHS intensive care capacity again begins to surge.
In this scenario, life could resemble something closer to normal for most people for several months over the summer, with workers allowed to return to offices and some non-essential shops reopened, although large gatherings and events would likely still be banned. If transmissions increase in the autumn to the point where the NHS becomes in danger of being overwhelmed, tougher measures would then be brought back in, and so on. Theoretically, this stop-start approach could continue for 18 months until a vaccine is found.
However, some experts fear that even this proposal is unrealistic. Ministers have been warned that data from the early stages of the outbreak in China has shown that lifting social distancing measures prematurely could very quickly result in an even more dangerous second wave, as transmissions immediately pick up again.
The most pro-lockdown group in government broadly wants stringent social distancing measures to be in place for six months or longer, with only a very limited lifting of restrictions. They argue that preventing transmissions should be the government's only consideration, well above economic concerns.
"It's all very well writing a column saying we should let thousands of people die, but it's very different when you're in here with your finger in the button," a Tory source said, referring to a series of recent articles calling for a relaxing of restrictions by commentators on the right.
Some in government also believe it is not feasible to keep changing the advice to the public, and that the guidance will be more likely to be followed if it is constant and for everybody.
They have also argued that a stop-start or piecemeal exit strategy will wreak havoc with Sunak's economic measures. If only some social distancing restrictions are lifted and only for some people, and even potentially brought back later on, the chancellor's package for businesses and workers suddenly becomes even more complex to the point of being unmanageable, they have warned.
Whitty and Vallance's main priority was to find a way of lifting some restrictions without inciting a more deadly second wave, a Whitehall source said. This could mean some combination of the differing approaches that balances economic and health concerns — such as both an antibody test and relaxing certain measures for other workers without immunity, depending on NHS capacity.
But, the source said, there was no one simple solution to end the lockdown or ease restrictions, and each choice may have serious negative consequences. While the government races to buy ventilators and increase testing capacity for NHS staff, the options for Britain's exit strategy have become Whitty and Vallance's chief concern, they said.