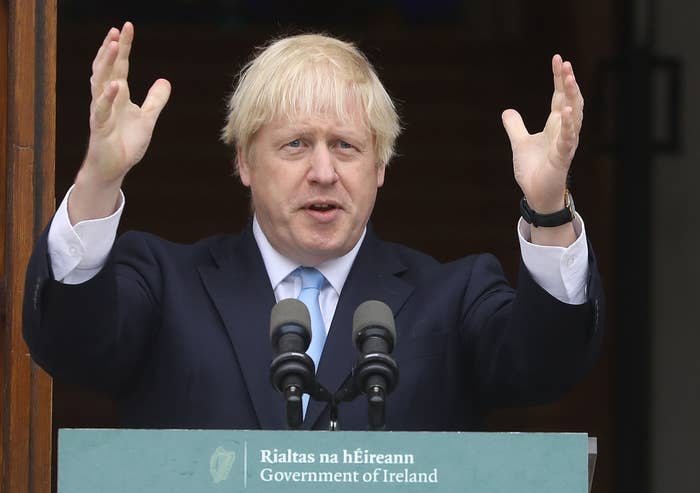 Boris Johnson lost his sixth parliamentary vote as MPs blocked a general election before November and demanded his senior aides hand over private messages about their decision to suspend Parliament.
The House of Commons voted for the second time in five days to reject Johnson's bid for a snap election on October 15. There now cannot be an election before the UK is due to leave the EU on October 31.
Johnson also faces the prospect of being held in contempt of Parliament after MPs voted to force the publication of private government communications about the decision to send MPs home from Tuesday until the middle of next month.

Downing Street signalled it would refuse to hand over emails and WhatsApp, Signal, and Telegram messages between government advisers, despite the Commons voting 311–302 in favour of rebel MP Dominic Grieve's motion ordering it to do so.
"Under no circumstances will Number 10 staff comply with Grieve's demands regardless of any votes in Parliament," a Downing Street source said.
Johnson has now lost his six Commons votes in a row as his minority Conservative government struggles to regain authority following the expulsion of 21 Tory rebels last week.
Grieve tabled a humble address motion on Monday seeking the publication of internal correspondence related to the decision to prorogue Parliament, as well as the so-called Operation Yellowhammer no-deal planning documents.

The motion requires the government to hand over private messages between the prime minister's chief adviser, Dominic Cummings, and his director of legal affairs, Nikki da Costa, as well as other aides, about prorogation.
Johnson has claimed the government decided to prorogue Parliament in order to introduce a new legislative programme, but rebel MPs believe he privately plotted to prevent them from sitting in order to force through a no-deal Brexit and reduce the amount of parliamentary time available for scrutiny.

Legal challenges in Edinburgh and London last week forced the government to release confidential Downing Street memos that revealed Johnson had approved the plan to prorogue Parliament as early as Aug. 16, despite Number 10 publicly denying such a decision had been made days later.
Grieve, the former Conservative attorney general who was expelled from the party last week, told the Commons that no government official was willing to sign an affidavit backing their case.
He said he had been told by public officials that the real story behind the prorogation decision "smacked of scandal".
"I can only say that I believe those sources to be reliable and also in my experience extraordinarily unusual that I should get such approaches with individuals expressing their disquiet about the handling of this matter," he said.
But responding for the government, attorney general Geoffrey Cox said Downing Street had no legal justification to force its staff to hand over private messages.