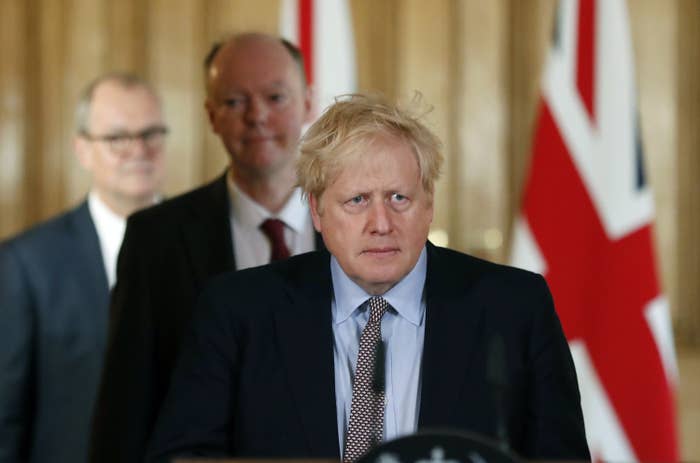 Boris Johnson has agreed to hold daily televised briefings on the coronavirus crisis, after ministers told Downing Street to revamp its strategy for communicating information about the pandemic to the public.
Following intense criticism of the government's messaging over the last week, ministers urged Number 10 to make a raft of other changes to its communications strategy, including:
Short Cold War-style public information films aired at prime time on the BBC, and during advertisement breaks on other channels, giving clear advice on what the government is doing and what the public should do.


Wraparound advertisements in all newspapers.

Information graphics with up-to-date advice in bullet point form.

A single figure to lead on communications, rather than different voices appearing in the media saying different things.
The proposed reorganisation of the government's communications strategy came after ministers admitted even that they were "confused" by health secretary Matt Hancock's decision to distance the government from the so-called "herd immunity" strategy that was discussed by chief scientific adviser Patrick Vallance and senior Boris Johnson aides last week.

On Friday, Vallance told the BBC's Radio 4 Today programme: "Our aim is to try and reduce the peak, broaden the peak, not suppress it completely; also, because the vast majority of people get a mild illness, to build up some kind of herd immunity so more people are immune to this disease and we reduce the transmission."
But on Sunday, following widespread criticism of the herd immunity theory, Hancock appeared to contradict Vallance and Johnson's senior aides, insisting: "Herd immunity is not our goal or policy".
Following the confusion, ministers who spoke to BuzzFeed News said there must be a daily televised briefing to provide clearer updates for the public on the latest information about coronavirus.
There has been heavy criticism — both privately inside the government and publicly among opposition MPs — that information is being given to the public via briefings to individual journalists, rather than as an address to the nation.
Ministers wanted instructions for over-70s and the wider public to be delivered formally in daily televised news conferences — something to which Downing Street has now agreed. Clips from the news conferences would then be played out throughout the rest of the day on the news channels, and on the BBC News at Ten.
BuzzFeed News is told that one of the main requests from ministers is for there to be a single figure as the government's communications lead.
Currently, they believe there are too many different voices from the government saying too many different things to the media at different times.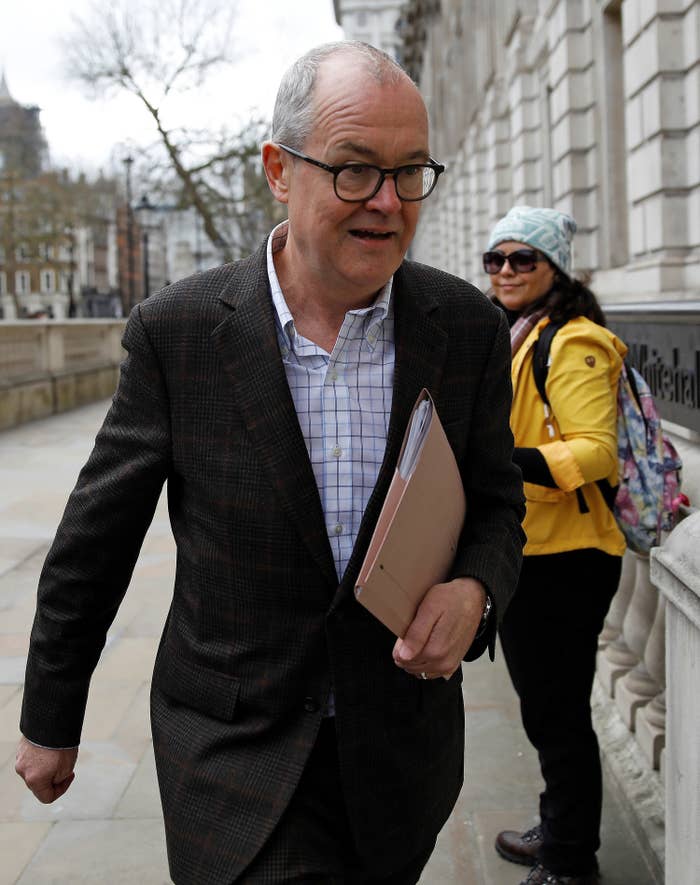 Last week, Vallance, chief medical officer Chris Whitty and deputy chief medical officer Jenny Harries all did regular broadcast rounds with different outlets, discussing different issues, while various ministers gave separate interviews and Downing Street advisers handed out off-the-record briefings to individual journalists. This produced a range of different news lines for newspapers, news websites and broadcasters.
Ministers think this has created an overall confusing picture and is a bad way of delivering the government's key messages to the public.
Instead, they now want one person to be the face of day-to-day government communications — centrally controlling and delivering information and advice.
Former health secretary Andy Burnham said on Sunday that, during the swine flu pandemic, he took a decision to "change tack", "take a backseat" and allow the chief medical officer to "front all media activity". That change of approach made things "calmer", Burnham tweeted.
Ministers have also questioned why the government has not produced short public information films to be aired at prime time on the main television channels.
They want short, two-minute films similar to Cold War-era public information films on what to do in the event of a nuclear strike to give the public clear advice on the government's strategy for coronavirus and what it expects the public to do.
These films could be shown at 7pm on BBC One and during advertisement breaks on other channels throughout the day, in order to clearly communicate instructions to elderly people.
Ministers have also been critical of the decision to publish different op-eds in different newspapers saying different things.
This weekend, Hancock published an article in the Sunday Telegraph outlining aspects of the government's plan, while Vallance wrote a separate piece for the Sun on Sunday.
At the very least, ministers say either the op-eds written by the same person should be given to all newspapers at the same time.
But, rather than wordy newspaper articles filled with jargon and political rhetoric, ministers say they would prefer concise information graphics to be produced every day with the latest advice in short bullet-point form, and then for the government to purchase wraparound advertisements in every newspaper, put the graphics out on social media, and read the text out on the radio.
This would be better than lengthy articles addressing various points over 800 words in individual newspapers, they believe.