"Are They Bluffing?" The Question On Everyone's Lips As Boris Johnson's Aides Threaten No-Deal And A November Election.
BuzzFeed News can reveal Downing Street has warned big business to get on board with its Brexit plans, as tensions mount between Number 10 and the Treasury over Johnson's election promises.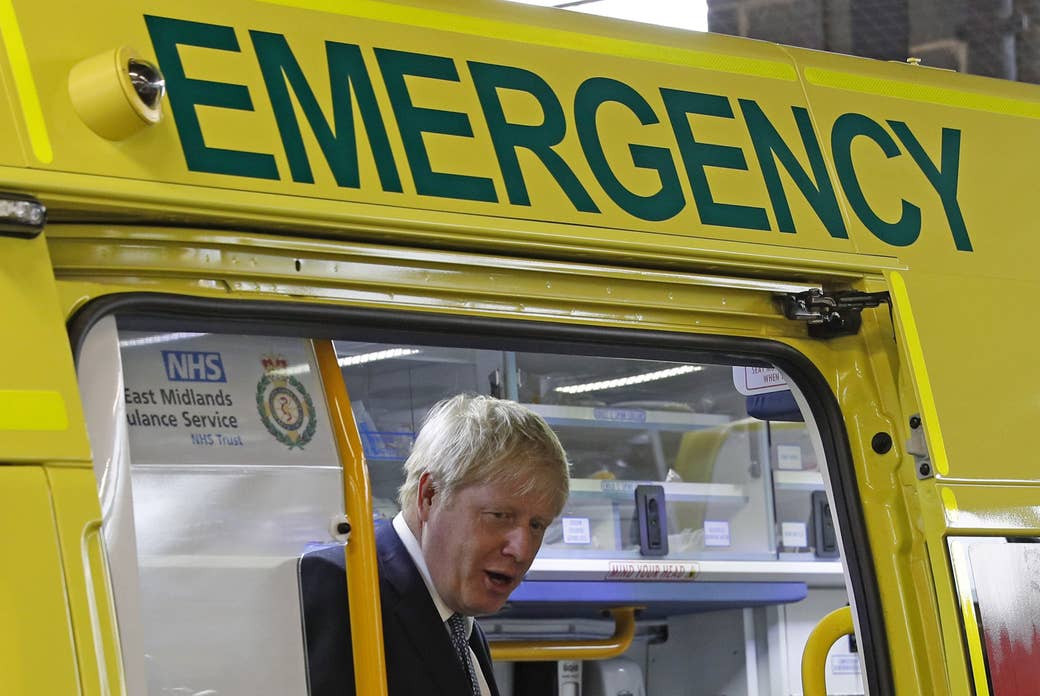 In the first days of Boris Johnson's premiership, big business representatives from trade associations and FTSE 100 companies were invited into Downing Street to meet the new regime.
These were not people who had wanted the UK to leave the European Union and they certainly were not fans of the no-deal Brexit being countenanced by the new prime minister.
Under David Cameron and Theresa May, those around the table had often been asked to make interventions endorsing the government's plans on Europe. Johnson's team also wanted their support.
The message delivered by the PM's EU sherpa David Frost and other senior advisers was clear: Number 10 is serious about its plan to leave the EU with or without a deal on October 31 — and business should prepare for that reality.
One senior Number 10 aide told the room "early things matter", a statement those present perceived to mean Downing Street wanted them to back the government's Brexit positions over the next few weeks, or at least not oppose them too vociferously. One business figure translated the message as: "We're here for a while. If you want influence you can have it, if you don't you can fuck off."
"Many of us came out of the meeting really worried. What do you do? Do you get on board with no-deal? Or do you go silent?" the person said. Some attendees feared that the unsaid threat from Number 10 was that if businesses tried to disrupt Johnson's Brexit policy, they would be frozen out of future government contracts.
The tetchy meeting is helpful in understanding the questions that have captured Westminster this week. Will Johnson's government really pursue a no-deal Brexit "by any means necessary" if it cannot negotiate new terms with Brussels, as claimed by his chief aide Dominic Cummings? Will it really then call an election on November 1, with the UK one day into no-deal? To put it simply: Are they bluffing?
Part one of the theory that it's all a big bluff says that Johnson, via Cummings, is trying to convince MPs that if they vote down his government in a no-confidence vote, they are guaranteed no-deal because the PM will refuse to resign, then watch the UK crash out of the EU by setting the date for an election after the October 31 Brexit date. Aggressive briefings to the media from Downing Street pushing these threats are therefore just a bluff to make sure MPs don't vote down the government, the theory goes.
Part two of the bluff theory says Johnson's rationale is that a narrative that no-deal cannot be stopped will then persuade the EU to offer new terms.
The sceptics say it is fantasy that Johnson would be able to stay in office after losing a confidence vote, or, if he did, then hold a snap election at the very moment the public is expecting him to be managing the immediate consequences of crashing out of the EU.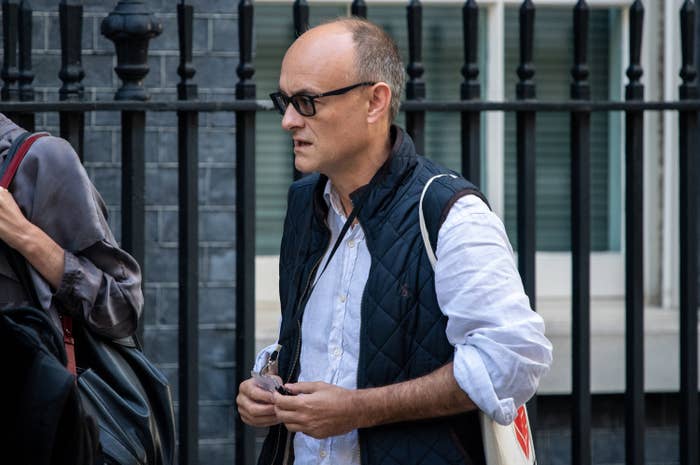 But ministers and advisers who spoke to BuzzFeed News this week suggested a slightly more nuanced strategy is at play.

The increasingly-held view within Whitehall is that Johnson and Cummings' primary objective is indeed to make MPs and the EU believe no-deal cannot be stopped, in the hope of Brussels changing the backstop and offering a new deal. Johnson and Cummings' much-preferred outcome, these sources said, was to secure a new deal rather than leave without one.
Importantly, this is the position of David Frost, Johnson's chief Europe aide, who has stressed in meetings with EU counterparts that the UK's desire is for a deal and that no-deal is not the government's "central scenario", contrary to briefings by European diplomats this week.
Though there is talk at senior levels in Whitehall of a subtle divide opening between those supposedly more determined for a deal, such as Frost, and the former Vote Leave contingent in Downing Street led by Cummings, who are said to be more enthusiastic in their embrace of no-deal at any cost.
Some speculate that Cummings — who is not expected to stay in his position beyond Brexit after delaying an operation until the autumn — prioritises Brexit at all costs, while Johnson has his career as prime minister to think about.
Government sources accepted to BuzzFeed News that Downing Street is attempting to use August — when rebel MPs are on holiday, Johnson is enjoying a honeymoon period in the polls and in the press and, as one aide put it, Number 10 is playing on "easy mode" — to foster a narrative that no-deal cannot be prevented.
Johnson aides looked on in glee as talk of a 'unity government' to stop no-deal fell apart, as Labour's Jeremy Corbyn insisted he would not back a government led by someone else and the Liberal Democrats said they would not put Corbyn into Number 10. Downing Street insiders said that "Meatloaf Remainers" — who "would do anything to stop Brexit, but they won't do that" — had helped the narrative that no-deal cannot be stopped.
Where ministers and aides differ from the sceptics, is that they believe Johnson and Cummings are also genuine in their threats that if the EU does not offer a better deal, they will attempt to leave on October 31 with no-deal and then hold an election soon afterwards.
A government source characterised the strategy as simultaneously seeking to bluff the EU and Parliament, but if Brussels and MPs call their bluff, then follow through with their threats on no-deal and a snap election. "It is both at the same time," the source said. A second Whitehall source compared the position of Johnson's Downing Street to the famous May mantra that "no deal is better than a bad deal". Their view: "Unlike May, they will follow through."
Number 10's preparations for an election have already caused tensions with the Treasury, BuzzFeed News can reveal.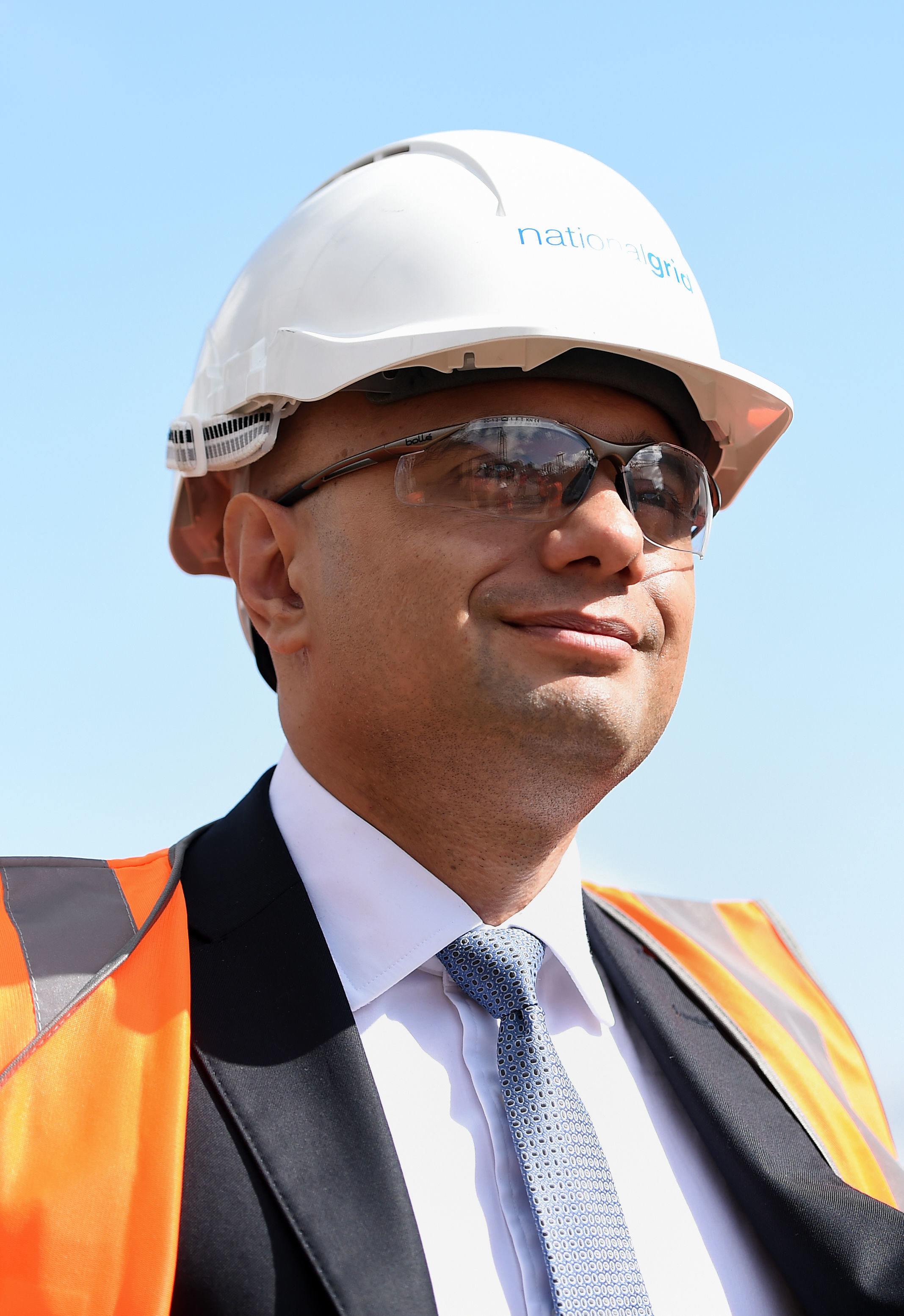 In a sign that the historic difficulties between prime ministers and their chancellors are happening in record time, Treasury officials have spoken of a "coming battle" between Johnson and Sajid Javid over government spending.
One senior Treasury official was "horrified" by the amount of spending commitments Number 10 has demanded in the last two weeks, as Johnson has sought to show voters he will improve public services. With an autumn election increasingly likely, the Treasury is braced for further spending demands from Number 10 in the following weeks, including plans to bail out businesses in need of a state-funded stimulus after no-deal.
Another factor in Downing Street's seriousness about an election in the days after no deal is a government forecast that, if the UK does crash out of the EU at the end of October, the first serious job losses will take place around Christmas. This provides a "window" for an election before the full impact of no-deal has occurred, according to a source briefed on the forecast.
Johnson's allies insist the cynics are trying to be too clever and that his strategy is "pretty much the same" as what he has publicly stated: try to get a better deal, or leave without one if he doesn't. They said that the more MPs subscribed to the bluff theory — believing Johnson won't do anything to secure no-deal — the more likely they'll end up with that outcome because the EU will see no incentive to offer a better deal.
A significant change to the backstop that would allow attorney general Geoffrey Cox to amend his legal advice is still a possibility, Number 10 believes. Any movement from Brussels on the backstop whatsoever would leave Cox and Johnson with a huge call to make.
Johnson's message to the G7 at Biarritz on August 24 will be a repeat of what he has said for weeks: Change the deal or it's no deal. Downing Street aides hope that any shift from the EU comes before the European Council summit on October 17, which is just 14 days before Brexit.
Those two dates are crucial to deciding how the UK leaves the EU on October 31, if indeed it does.