Anti-Corbyn MPs Were Plotting A "Valentine's Day Breakup" As Their Plans To Quit Labour Speed Up
"Many MPs are on the edge," one of the rebels told BuzzFeed News.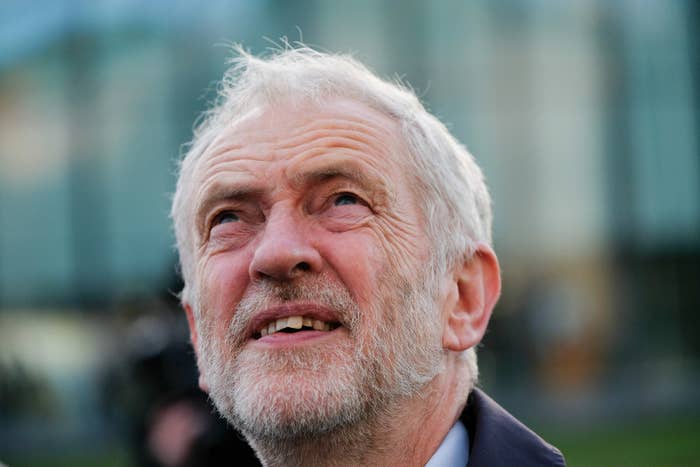 A group of Labour MPs hostile to Jeremy Corbyn discussed quitting the party in a "Valentine's Day breakup", with centrist rebels accelerating their plan to resign the whip and form a breakaway movement.
Five sources familiar with conversations that have taken place between up to 10 Labour backbenchers disclosed details of the plot to BuzzFeed News, shedding light on the internal deliberations between MPs who have decided their futures are outside the Labour party.
According to those sources, several MPs have made up their minds about leaving the party and considered making their move this week. Thursday and Friday were discussed as potential dates to announce resignations, the sources said.

One source said the rebel MPs have talked about resigning following Thursday's Brexit votes in the House of Commons. "Friday has been talked about as the day to do it," they said, adding that "7 to10" MPs are involved in the talks.
A second source with knowledge of the breakaway plot confirmed a "clichéd Valentine's Day break-up" has been discussed by the MPs. Another source close to one of the MPs said it could happen "as soon as this weekend".
A senior Labour MP and another party insider said some of the plotters wanted to time their departures with the next major round of Brexit votes. "Valentine's Day was discussed a few weeks ago as it was thought the meaningful vote would be around then," said one. Both of those sources suggested the MPs would wait until the next crunch Commons vote, expected on 27 February.
A source close to one of the MPs involved in the plot said they originally planned to leave the party together in May, anticipating that Labour would perform badly in the local elections that month. They said recent developments on Brexit and anti-Semitism had led some of the more hardline MPs in the group to accelerate the plan. The MPs may now go in "drips", they said.
One of the MPs has told friends they plan to resign the whip in the next few weeks, according to a source familiar with that conversation. Another MP has asked their staff to stay on their payroll if they quit Labour, a separate source said.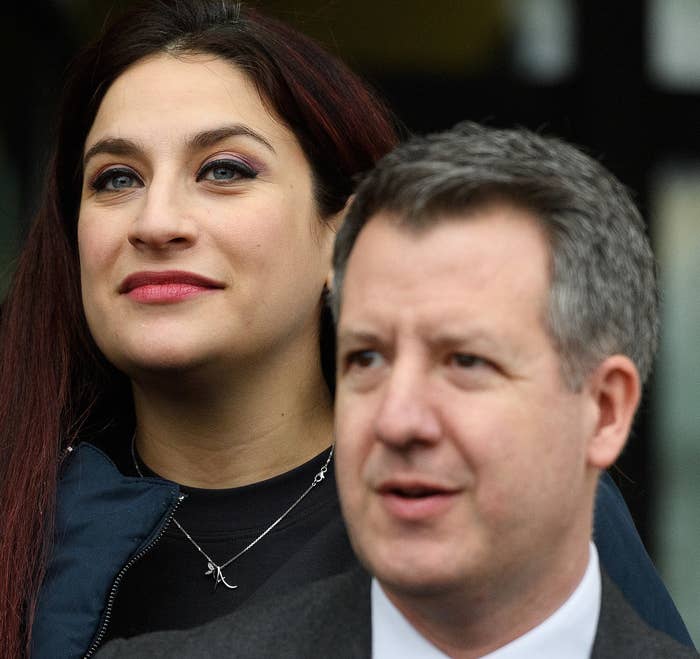 Several Labour MPs said to be considering their positions declined to comment on whether they were thinking about leaving the party in the coming days or weeks. One source close to the talks said while they were unsure of exactly how many MPs were planning to break away, they understood the group included Mike Gapes, Ian Austin, Luciana Berger, and Chris Leslie, as well as Angela Smith, Chuka Umunna, Owen Smith, Peter Kyle, and Gavin Shuker.
The group of MPs has been thinking about quitting in opposition to Corbyn's refusal to back a second referendum for some time time now, as well as what they see as the Labour leadership's failure to tackle the party's anti-Semitism crisis. Some of the MPs have held talks about setting up a new 'centrist' political party.
A senior Labour MP told BuzzFeed News last night that they and their colleagues are "on the edge".
On Wednesday, BuzzFeed News reported that Labour MP Geraint Davies had tabled a new amendment attempting to commit Parliament to a second referendum on a Brexit deal if one is struck.

The amendment calls for Article 50 to be extended beyond March 29 and for any withdrawal agreement to be subject to a public vote, with an option to remain in the EU on the ballot paper.
The unexpected amendment was viewed as an attempt to force Corbyn into endorsing a second referendum – or face resignations. It is not backed by the official People's Vote campaign and is viewed by some second referendum campaigners as being designed to offer a reason for MPs wanting to quit Labour over Brexit. The Guardian has also reported that 10 shadow ministers could quit the Labour frontbench if Corbyn does not back a People's Vote.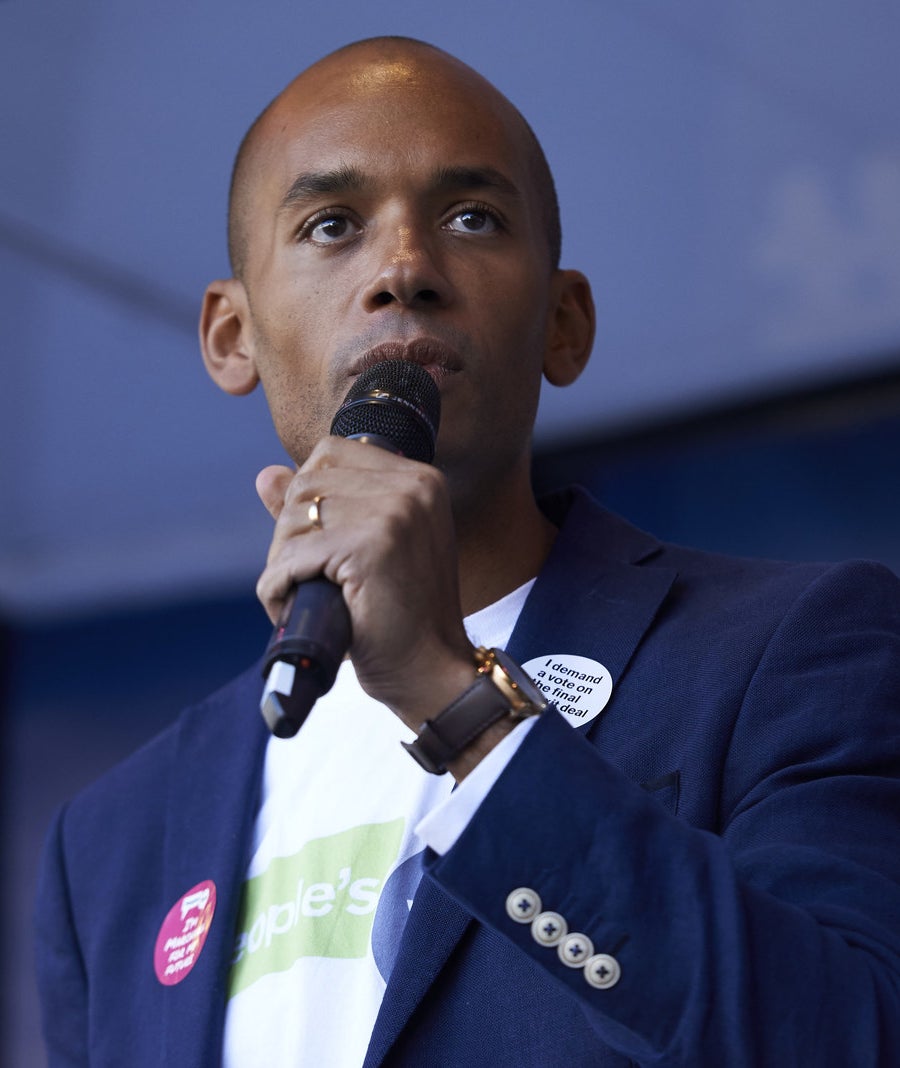 On Sunday, the Observer said at least six Labour MPs – including Smith, Leslie and Berger – were considering resigning the whip. The newspaper reported that "moves could be made by the spring or early summer". Other MPs such as Umunna have previously been reported to be considering forming a new centrist party.
MPs opposed to Corbyn's leadership have previously threatened to leave the party, but the exodus never came.
A senior Labour MP told BuzzFeed News: "Many MPs are on the edge, thanks to the behaviour of the leadership, especially in relation to anti-Semitism and Brexit. Members, voters, and MPs worry that the leadership is indulging in a great Brexit betrayal". They added: "We are all focused now on February 27 and the next big round of Labour votes".
A source who works closely with the group of MPs said to be considering their positions said they have long planned to time their resignations with a flaring up of Labour's ongoing anti-Semitism scandal.
"Yes MPs are on the edge, but that has been said any times before. The plan was always to go on anti-Semitism," they said.
The anti-Semitism row reared its head again this week after Labour's general secretary Jennie Formby revealed the the party had investigated 673 complaints and expelled 12 of its members.
On Monday, seven Labour MPs – Berger, Margaret Hodge, Louise Ellman, John Mann, Catherine McKinnell, Ruth Smeeth, and Wes Streeting – signed a letter criticising Formby's response to anti-Semitism complaints.
Formby replied: "I absolutely reject the suggestion in the letter that the leadership of the party has ignored the views of the Parliamentary Labour Party".