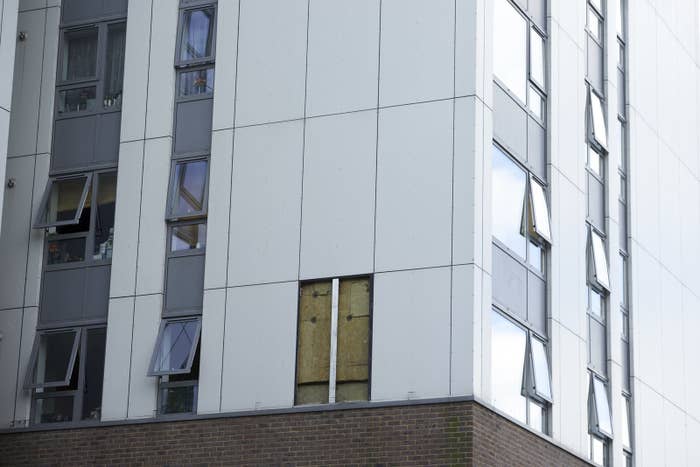 Thousands of people in five tower blocks on the Chalcots Estate in Camden were ordered to leave their homes late on Friday night, after the buildings were determined a fire risk. At least 650 households were evacuated.

Up to 4,000 people could be rehoused in the next 24 hours, a Camden Council official told BuzzFeed News on Friday. They may not be able to return for three to four weeks.

Residents, some with small children and pets, left with what belongings they could carry and were offered temporary shelter in nearby community centres, where air mattresses were laid out for sleeping on.
The council also secured 270 hotel rooms to rehouse some of the displaced. Others had to stay with friends and family.
On Saturday afternoon, Camden council said it had set aside £100,000 to pay for food and essentials for the displaced residents, in addition to £500,000 it had spent on hotel rooms.
National and local government officials are working to ensure the thousands of people evacuated from a north London housing estate on Friday because of heightened fire safety concerns in the wake of the Grenfell Tower disaster will have somewhere to stay while checks and modifications are made.
Speaking to Sky News on Saturday morning, Theresa May said: "Absolutely our first priority is safety."
The government is working with the council to make sure that it "has the ability to do what is necessary to ensure that people have somewhere to stay," the prime minister said.
Some Chalcots residents complained that the council hadn't informed them early enough on Friday night, while others were concerned about where they would go after leaving their homes. Some accused the council of overreacting, and dozens refused to leave.
Dan Daly, assistant commissioner for fire safety with the London Fire Brigade (LFB), said in a statement on Saturday that the evacuation was ordered after potential safety defects were found in the building, in addition to the combustible cladding.
"Our highly trained Inspecting Officers, working very closely with Camden Council, yesterday determined that essential works are required in these four buildings on the Charcot Estate.
"We appreciate the inconvenience residents have experienced and that such immediate action will have an impact on all those involved."
He the LFB's inspectors had "identified concerns relating to services that have been run through compartment walls leading to possible breaches in the buildings ability to stop fire spreading".
"There were also concerns that some fire doors in the building are not working as they should, meaning that in the event of a fire it could spread to other parts of the building. These issues are in addition to the now widely understood concerns regarding external cladding," he added.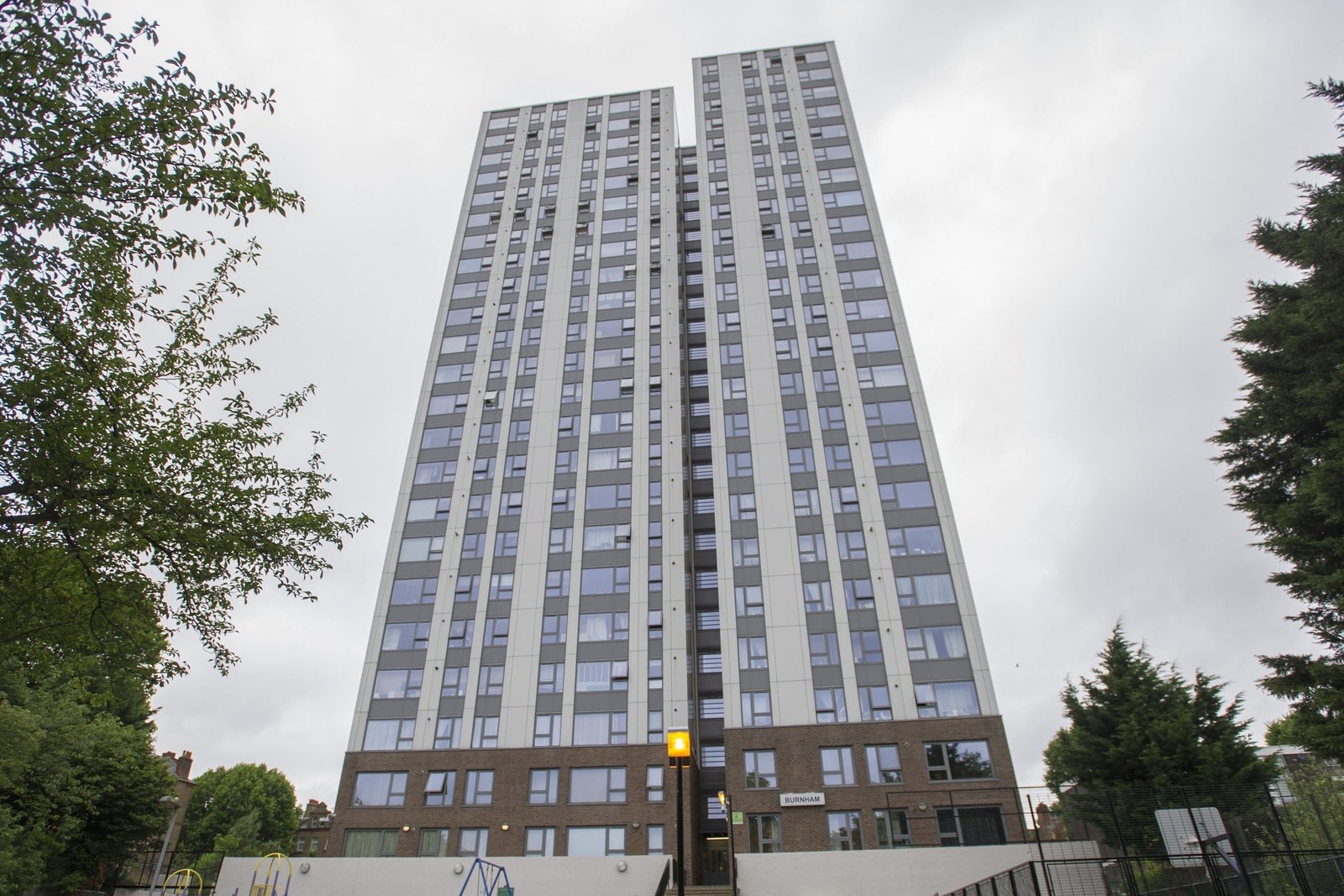 The aluminium composite cladding that was installed across the Chalcots estate is the same variety as the type used on Grenfell Tower, which is thought to have contributed to the swift spread of the fire, in which at least 79 people are known to have died.

Camden Council said it had no choice but to act on the advice of the fire service. "The last thing I wanted to do was move people out," council leader Georgia Gould told BuzzFeed News on Friday, but the fire experts' "firm advice was that we had to evacuate the blocks. At that point, we had to move incredibly swiftly."
Gould said there were "hundreds of council staff, police and fire officers, the British Red Cross, and other voluntary partners" on hand to provide support to residents.
In a statement on Saturday morning, Gould said: "Hundreds of Camden Council employees, led by myself and the Chief Executive, worked right through the night to support residents from around 650 homes into alternative accommodation. This operation remains unprecedented in scale for Camden.
"We have been further supported in this process by police and fire officers, the British Red Cross, and other voluntary partners. I thank all those who have played a part so far.
"On the estate overnight we swiftly began work to address fire safety issues that the London Fire Brigade had identified and which led the Brigade to say late on Friday that residents should not remain in the buildings until these issues are resolved.
"The concerted effort to carry out fire safety work overnight at the estate resulted in the fire service being satisfied that one of the blocks, Blashford (containing around 70 homes), did not need to be evacuated."
Sajid Javid, the communities secretary, told the BBC it was "absolutely the right decision" to ask residents to leave the Camden towers.
In a tweet, Theresa May said her "thoughts are with residents being evacuated in Camden while their homes are made safe tonight." The prime minister was in Liverpool on Saturday attending an event for Armed Forces Day.
Ed Miliband, MP and the former Labour leader, criticised the government on Twitter for not convening the Cobra emergency response committee and using it to coordinate the process of inspecting and evacuating high-rises around the country.

Bob O'Toole, chair of Chalcots Estate residents' association, said that work was already underway to improve the buildings.
"A lot of people are annoyed because of the way [the evacuation] was done," he told BBC Breakfast. "They're saying it was left too late in the evening. But Camden Council didn't get the information till late, and they acted on that as quickly as possible."
Residents confronted councillors and LFB officials at a heated public meeting yesterday, before the evacuation was ordered.
There may have to be other evacuations elsewhere in the country. Twenty-seven tower blocks in England have now been found to have used combustible cladding, according to urgent tests that were ordered by the government after the Grenfell Tower tragedy. Those high-rises are in 15 local authority areas. The number has risen from 14 yesterday, with the Department of Communities and Local Government promising more updates later today.
But the government still won't say how many tests have so far been carried out, despite promising to give that information to journalists on Friday. So we don't know how many of the 600 high-rises in England that are estimated to have some kind of cladding on their exterior have actually been tested.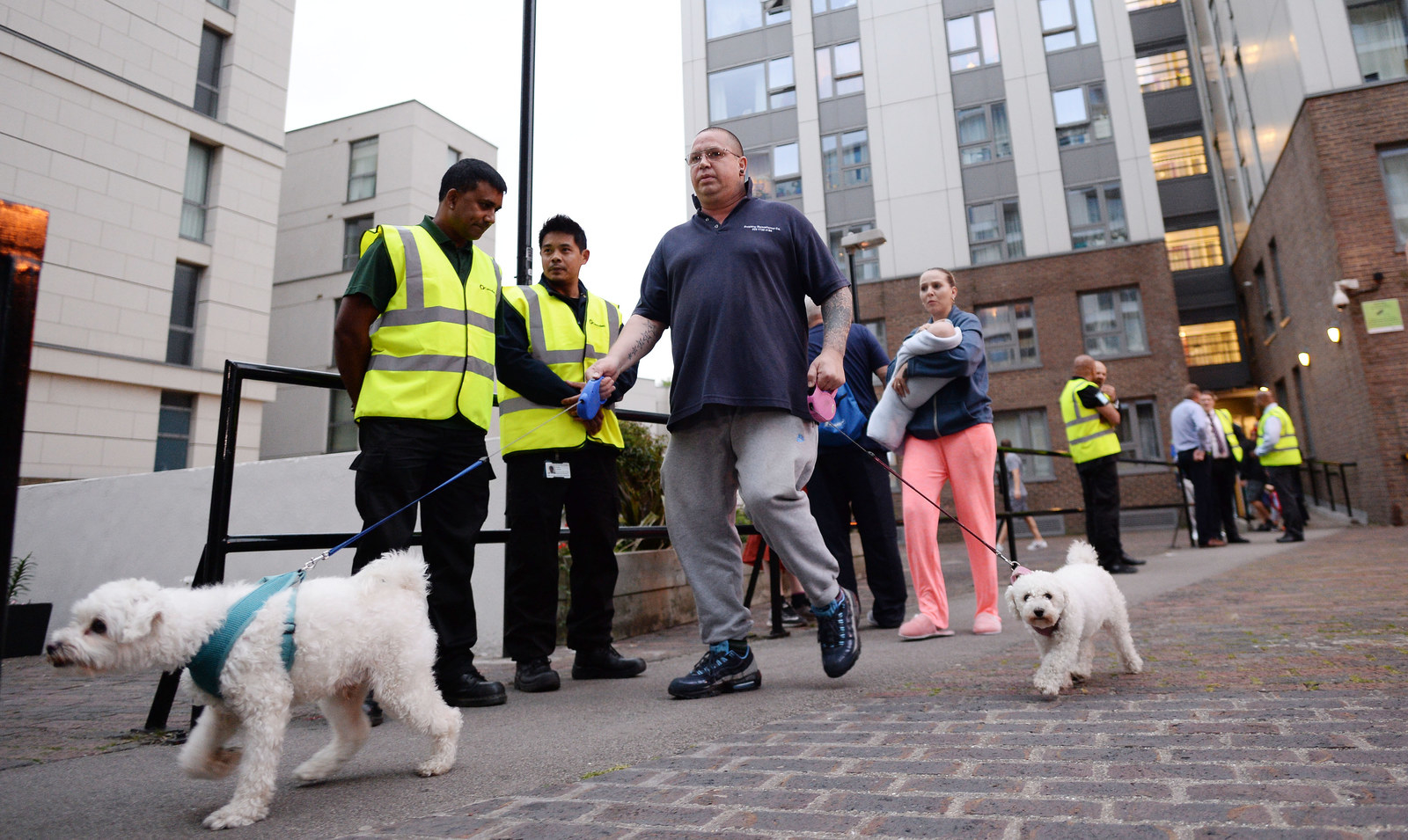 Nor will the government say how many of the 27 towers that failed fire-safety tests have had additional checks by the fire service to determine whether the buildings are habitable. Officials insist that it is for the fire department, not councils or central government, to determine whether buildings need to be evacuated. It could be that most of the 27 will be determined safe — at this point, DCLG isn't giving updates on the progress of those checks.