Trump's Jaw-Dropping Interview With The Sun Has Divided The Conservative Party
"I would no more take advice from Donald Trump on negotiating Brexit than I would on staying married or choosing a good hair dye."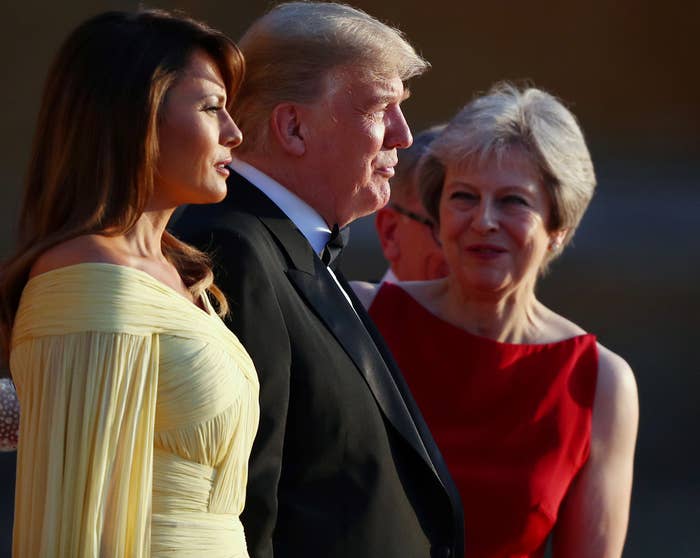 Some Conservative MPs have rallied round Theresa May, accusing Donald Trump of being unstatesmanlike and bad-mannered after he gave an extraordinary newspaper interview criticising the prime minister during a working visit.

"Where are your manners, Mr President?" tweeted Sam Gyimah, the UK's minister for higher education, after Trump's interview with The Sun threw the British government's painstakingly-made plans into disarray.
However, Eurosceptics in May's party defended Trump's intervention and urged their prime minister to heed the president's warning that her softer new Brexit strategy will wreck the UK's chances of getting a free-trade deal with the US.
Priti Patel, who was a member of May's cabinet until November, told BuzzFeed News: "The United States is our closest ally and the country we trade most with. As we leave the EU we need to establish a strong trading partnership with them but the comments from the president ... shows how difficult it will be to get that deal with the current proposals and Britain remaining as an EU rule-taker."
"The government has an opportunity to look again at its approach on post-Brexit trade otherwise we will not be able to get the trade deals with the USA and other countries across the world that we need," Patel added.
David Jones, who was a Brexit minister from 2016 to 2017, told BuzzFeed News: "Clearly, the British government should take notice of any suggestion that the Chequers proposal could prejudice a free trade agreement with the United States. The US is the world's largest economy and any improvement in trading conditions would be of massive benefit to the United Kingdom."
Crispin Blunt, a senior Tory backbencher who chaired the House of Commons' foreign affairs committee from 2015 until 2017, told BuzzFeed News: "Rather galling when Donald J. Trump is right."
Trump's visit to the UK – which is expected to attract thousands of protesters on Friday – comes at a time of bitter political divisions within the UK's ruling party over its approach to leaving the EU. After a week of turmoil, which began with the Brexit secretary David Davis and foreign secretary Boris Johnson resigning, Trump's intervention appeared to stoke the animosity.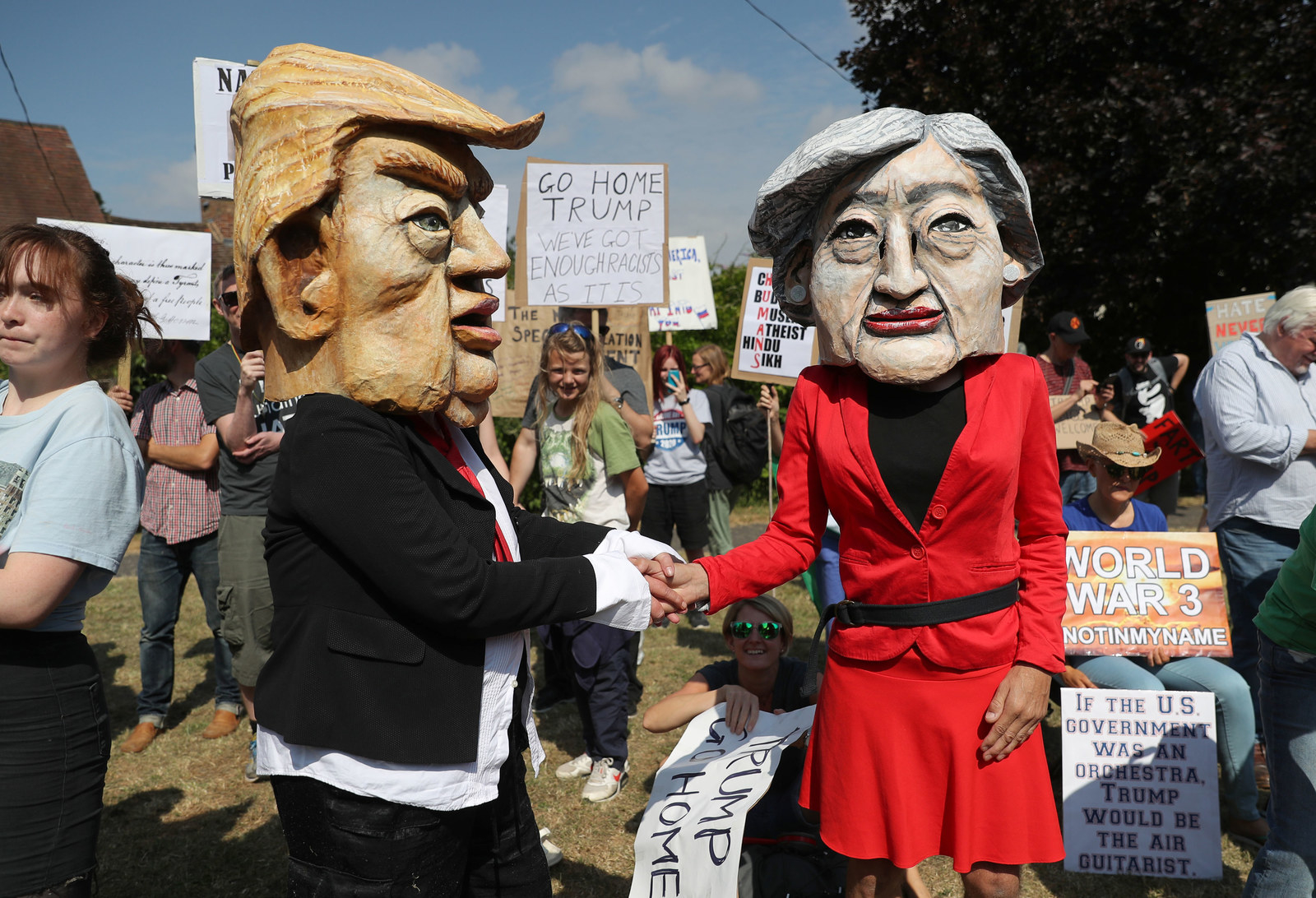 George Freeman, a senior Conservative backbencher and former head of May's policy board, said Trump's comments were outrageous.

"This why it was the right thing not to offer Trump a State Visit," Freeman tweeted on Friday morning. "Of course we should host and listen to and work with President Trump, but privileges have to be earnt."
Digital minister Margot James responded to Trump's remarks that Johnson would make a good leader by saying: "No Mr President... Boris Johnson would make a terrible PM."
Sarah Wollaston, chair of the House of Commons' health select committee, said many people will be hoping that May uses her discussions with Trump today to tell the US president "where he can stick his dog whistle".
Phillip Lee, who was until recently one of May's justice ministers before he resigned to fight the government's Brexit policy, drew a contrast between Trump and Ronald Reagan, whom he described as a "class act" and "a deserving leader".
And Nick Boles, an influential Tory back bencher, added that he "would no more take advice from Donald Trump on negotiating Brexit than I would on staying married or choosing a good hair dye".
Trump's interview with The Sun, which made the front page of the popular tabloid newspaper on Friday morning, sent shockwaves through Westminster.
With Trump so unpopular in the UK, May was taking a political risk in extending an invitation to the US President. The UK government had hoped the visit would underline the strength of its relationship with the US at a time when Britain's place in the global order is in doubt because of Brexit – and for a commitment to a future trade deal that would satisfy Eurosceptics within her party.
Instead, Trump told The Sun that May's Brexit strategy would "probably kill the deal" with the US, praised the UK's former foreign secretary Boris Johnson (who resigned at the start of this week) as potentially "a great prime minister", and attacked London mayor Sadiq Khan.
The interview was published late on Thursday night just as Trump was being hosted for dinner at Blenheim Palace, a grand country home in Oxfordshire that was the birthplace of Sir Winston Churchill. Trump's comments have cast a shadow over the meeting taking place on Friday morning with May at Chequers, the prime minister's official country residence.
Others in the British establishment bridled at Trump's startling intervention, including politicians, former senior government officials, and media commentators.
Sir Simon Fraser, formerly one of the UK's most senior diplomats, who ran the Foreign Office from 2010 to 2015, tweeted that Trump's remarks had been "patronising" toward May.
CORRECTION
Donald Trump visited the UK for a working visit. A previous version of this post described it as a state visit.