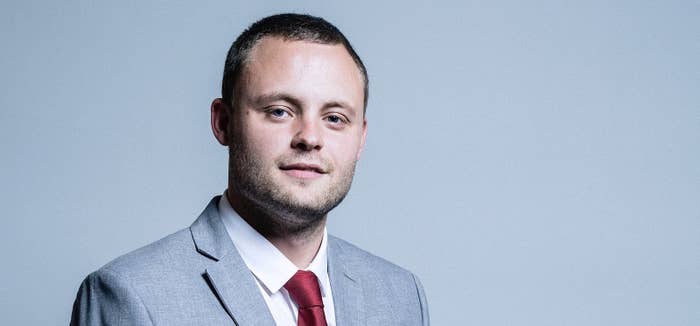 Conservative vice-chair Ben Bradley vociferously defended a Tory councillor who had shared Facebook memes mocking Muslims and disabled benefits claimants, according to emails seen by BuzzFeed News.

On Friday, Tory chairman Brandon Lewis promised to root out prejudice in the party ranks, including taking a zero-tolerance approach to Islamophobia. "A single case of abuse would be one too many," Lewis wrote on the website Conservative Home.
But the emails seen by BuzzFeed News raise serious questions over the track record of one of Lewis' own vice-chairs at Conservative HQ on tackling such abuse.
In November 2016 Bradley, then a Tory councillor in Nottinghamshire, berated a local news reporter and threatened to cut off his newspaper's access when he asked questions about offensive posts on a fellow Conservative councillor's Facebook timeline.
Bradley – the 28-year-old Conservative MP who once suggested in a blog post that poor men should have vasectomies if they can't afford children – even told the reporter that his fellow councillor was "honest" and "says what he thinks".

The Hucknall Dispatch had approached Bradley, then the leader of the Tory group on Ashfield district council, for comment after being tipped off about councillor Mick Murphy's posts.
One of the posts shared by Murphy, a jibe at disability claimants, showed an armless man pushing a wheelbarrow with the caption: "Tell me again why you can't work."
The other, a joke about Muslims, showed a woman and and child in burkhas flanked by black rubbish bags. The caption read: "I saw her standing there and I told her she had three beautiful children. She didn't have to get all pissed off and threaten me. It was an honest mistake."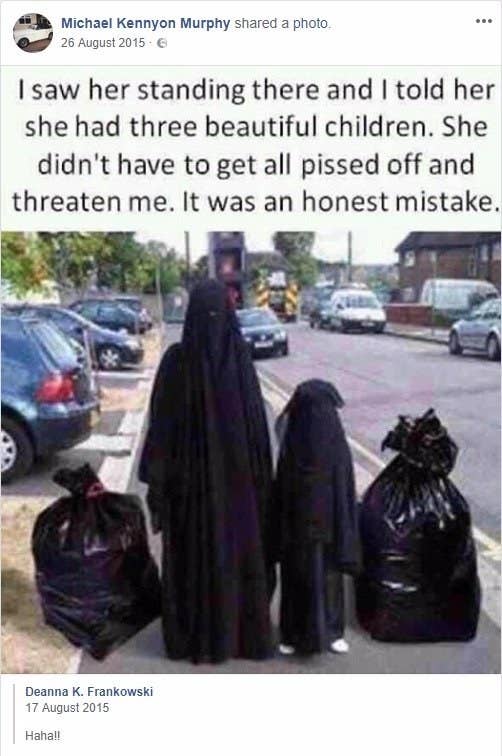 When the Dispatch put this to Bradley, his response was scathing, accusing the reporter of colluding with Labour and engaging in "childish backstabbing". Copying the newspaper's editor into his response, Bradley threatened there would be consequences if the Dispatch kept pursuing critical stories about the Tories.

"If this is the kind of crap you're going to keep coming back with, needless to say you shouldn't expect the same level of cooperation going forward," Bradley wrote.
Defending his colleague, Bradley said Murphy was a "fantastic" and hard-working councillor who "says what he thinks". It was, he told the newspaper, "utterly ridiculous" to question him about viral memes he shared on Facebook.
The Dispatch never ran the story.
When BuzzFeed News approached Bradley for comment, he initially released a statement through Conservative HQ in which he said he had "made it clear to Councillor Murphy that these posts fell well below what I expected of a member of my group".
"And as a result he removed them and apologised," Bradley added.
However, when BuzzFeed News pointed out that as of Friday afternoon, both of the posts that had been brought to Bradley's attention by the Dispatch more than 18 months ago were still live on Murphy's Facebook timeline, the party sent a new statement from Bradley. The reference to Murphy removing the posts and apologising at the time was replaced by a line saying: "The posts have been removed and an investigation is underway."
Bradley's emails have emerged at a time when both main parties are facing accusations that they haven't done enough to stop racial and religious bias among their supporters.
Labour, in particular, has been heavily criticised for its response to anti-Semitic social media posts made by party members, councillors, and prospective councillors. In recent weeks, the spotlight has turned on the Conservatives, amid claims that the party has allowed Islamophobia to go unchecked.
Baroness Sayeeda Warsi, the former co-chair of the party under David Cameron, tweeted last month that she has been warning colleagues for years about "an underbelly of racism and anti Muslim bigotry in some sections of my party".
Warsi said she had a "very constructive" meeting with Conservative chair Brandon Lewis, who "assured me that there will be a zero tolerance approach towards any anti Muslim bigotry and Islamophobia within our Party."
Writing on Conservative Home on Friday, Lewis said there is no place for "discrimination of any kind" within the party. Members have been suspended, investigated, and even expelled, Lewis said, and the party will take measures to promote diversity in local associations.
Elected to parliament in the Mansfield constituency at the 2017 general election, Bradley is one of the Tories' youngest MPs and was quickly tipped as a future star. When Theresa May held a reshuffle in January, he was promoted to be one of the party's vice chairs, with responsibility for improving the Conservatives' appeal to voters under 40.
However, Bradley's short time in Westminster has been dogged by controversy dating back to his involvement in local politics in Nottinghamshire.
In January, BuzzFeed News revealed a 2012 blog post endorsing the Tories' controversial welfare cap in which Bradley argued that poor people shouldn't have large families. The UK would be left drowning "in a sea of unemployed wasters", Bradley argued, adding: "Vasectomies are free." Bradley also criticised public sector workers for protesting about pay freezes and said he supported the police using brutality against rioters.
In February, Bradley was in the news again when he falsely accused Jeremy Corbyn of selling British state secrets to communist spies. After Corbyn's team made a legal complaint, Bradley apologised and made a substantial donation to charity. His public apology to Corbyn was retweeted more than 55,000 times.

In November 2016, when he was approached by the Hucknall Dispatch about Murphy's Facebook posts, Bradley was 26 and working in the office of the Conservative MP Mark Spencer, while also sitting on Ashfield district council.
In the emails Bradley sent to the Dispatch reporter at the time, he didn't seem at all concerned about the material his colleague had been sharing – and accused the newspaper of a politically motivated attack.

Bradley told the reporter:

Do all of your stories come directly from Labour Councillors? If so do you want me to send you an email every time a Labour Councillor tweets a profanity, or is mean about Margaret Thatcher? … Do you ever fancy writing about the new sixth form centre being opened tonight, or the new phase of the High Street project that starts on Monday... You know, actual news?




Let's put these posts in context shall we? Mick doesn't make any comment on the images at all - so for all you know he is sharing them simply for information, or even because he disapproves of them himself - you have no idea what his views are and he doesn't share any views on his page, does he? It is not for you or for anyone else to put words in his mouth! He has't actually said anything at all and you can't just make up his views to suit your story.
The reporter replied saying he wasn't biased and that his questions were in the public interest.
"Wholeheartedly disagree," Bradley shot back.

He added an on-the-record comment:
"It seems as though the local Labour party's annual round of personal comments and irresponsible behaviour at election time has started early this year, which I can only assume means they are getting pretty nervous about losing their seats in May's elections. I can assure residents that Conservative Group won't get dragged in to a 'race to the bottom' and we will stick to the issues that matter. Perhaps if some local representatives spent more time working for Hucknall and less time ploughing backthrough 12 months of Cllr Murphy's Facebook posts, Hucknall would be a better place".
The reporter again asked for a comment about the offensive posts.
"This is really getting beyond a joke," Bradley replied, adding:
My final comment - directly related to your questions - is this "Cllr Murphy is a fantastic local Councillor because he is honest, he says what he thinks and nobody works harder for Hucknall. Trying to imply that he is anything at all simply because he once shared a viral Facebook post is utterly ridiculous. I only wish that whoever had spent all that time sifting back through his Facebook history to try and find things to complain about had instead spent that time doing something useful for Hucknall".
This month, BBC radio in Nottingham ran a piece highlighting several allegedly Islamophobic Facebook posts shared by Murphy in 2015, including the rubbish-bag joke that had been put to Bradley.

The BBC correspondent tweeted screenshots of the posts:
Facebook pages liked by Murphy include several that have recently posted material in support of Tommy Robinson. The councillor did not respond to an e-mail requesting comment on Friday.
UPDATE:
After publication of this article, a Conservative official told BuzzFeed News that councillor Murphy was suspended and an investigation launched last week. The Conservatives' press office didn't mention Murphy's suspension in either of their statements to BuzzFeed News on Friday. Asked for details about the investigation, including whether it will look at Bradley's response to the local news reporters' questions in 2016, the Conservative official declined to comment further.