This Tory MP Has Admitted His Tweet About Jeremy Corbyn Was Defamatory
Conservative vice chair Ben Bradley has agreed to make a "substantial donation" to a charity of Corbyn's choosing.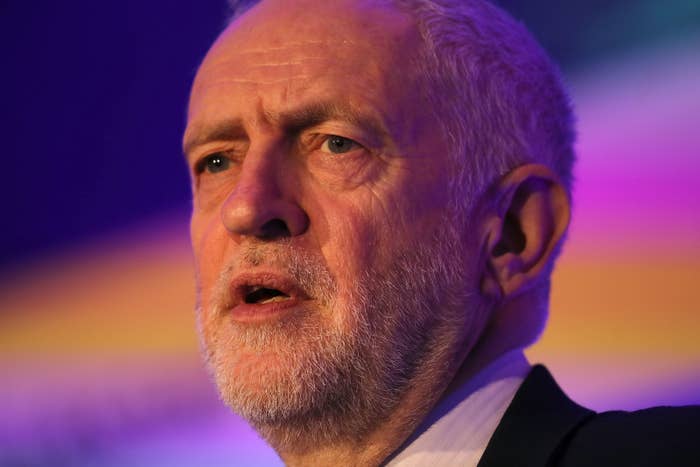 Conservative vice chair Ben Bradley has apologised for a libellous tweet he posted about Labour leader Jeremy Corbyn last week.
After Bradley posted the tweet on Monday, which claimed Corbyn sold secrets to communist spies, lawyers representing the Labour leader issued Bradley with a legal letter demanding a tweeted apology, a donation to charity, and payment for Corbyn's legal costs.
On Saturday, a Labour spokesperson said Bradley had agreed to tweet the apology, and to make a "substantial" donation, which Corbyn has decided to split between a homeless charity and a food bank in Bradley's constituency of Mansfield.

Bradley will make the payment by 3 March and agreed to tweet the following statement:

"On 19 February 2018 I made a seriously defamatory statement on my Twitter account, 'Ben Bradley MP (@bbradleymp)', about Jeremy Corbyn, alleging he sold British secrets to communist spies."

"I have since deleted the defamatory tweet. I have agreed to pay an undisclosed substantial sum of money to a charity of his choice, and I will also pay his legal costs.

"I fully accept that my statement was wholly untrue and false. I accept that I caused distress and upset to Jeremy Corbyn by my untrue and false allegations, suggesting he had betrayed his country by collaborating with foreign spies.


"I am very sorry for publishing this untrue and false statement and I have no hesitation in offering my unreserved and unconditional apology to Jeremy Corbyn for the distress I have caused him."
Bradley later tweeted the full apology on Saturday night.
A spokesperson for Corbyn welcomed the apology. "We are pleased Ben Bradley has admitted what he said was entirely untrue and apologised, and that charities in Mansfield will benefit," they said.
"Following the botched smear campaign against Jeremy, this case shows we are not going to let dangerous lies go unchallenged."