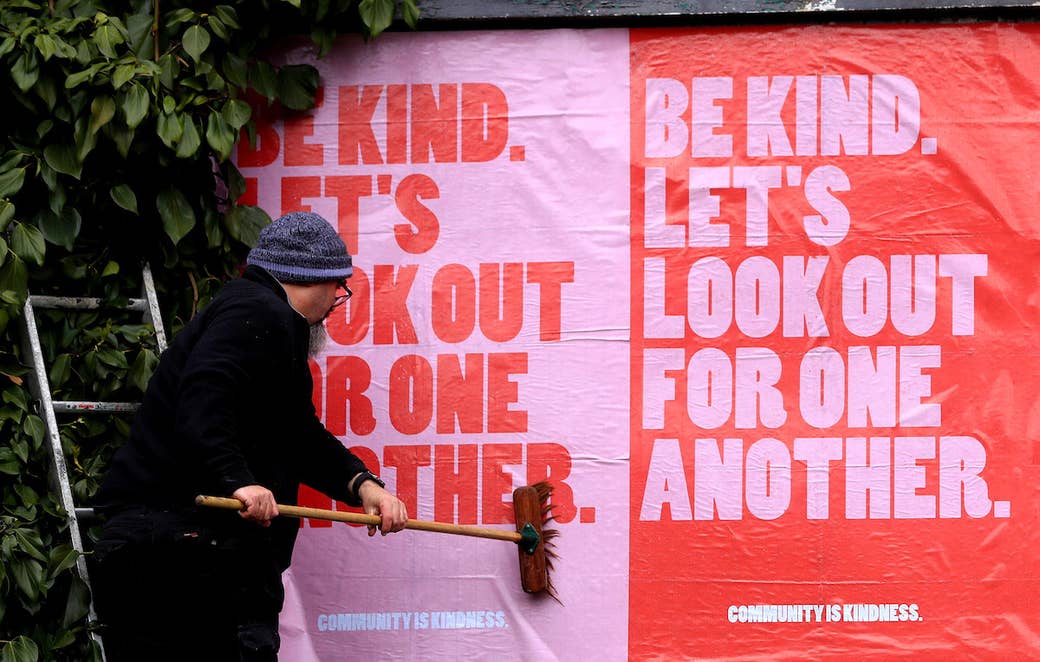 The journalists at BuzzFeed News are proud to bring you trustworthy and relevant reporting about the coronavirus. To help keep this news free, become a member and sign up for our newsletter, Outbreak Today.
In January, Paul, a 27-year-old multimedia producer in London, confided to a friend that he was feeling suicidal. His friend rang the police, who detained Paul under the Mental Health Act for his own safety. It was then that a psychiatrist gave him a diagnosis that, for the first time, seemed to make sense of the emotional difficulties Paul had grappled with since he was a teenager: borderline personality disorder.

The psychiatrist referred Paul (not his real name) for dialectical behaviour therapy, a form of talk-based treatment designed for people with BPD. He was hoping to get started last month when he was informed by his NHS mental health provider that the treatment has been put on hold indefinitely because of the coronavirus outbreak. It felt like a huge setback at a critical time.
"It makes you lose hope a bit that things are going to change," Paul said in an interview.
Paul is one of dozens of people with experience of mental illness who contacted BuzzFeed News after we published an article about one reporter's struggles with isolation during the COVID-19 outbreak. In the last two weeks, we spoke to 10 of them at length, by telephone, email, and WhatsApp, about their concerns about the disorienting new reality imposed by the pandemic.
All said they're worried about whether they, and others like them, will be able to continue accessing during the lockdown the treatments, supports, and structures they depend on to manage their lives — and to where they'll turn if their mental health starts to deteriorate. Their names have been changed in this article so that they could speak freely about difficult psychiatric histories.
The coronavirus outbreak will be psychologically taxing for everyone who endures it: Lives are being upended, livelihoods threatened, loved ones endangered, and there is profound uncertainty about when the disruption will end and the damage that will be left in its wake when it's over. But it's especially alarming for the millions of British adults who were already grappling with a diagnosable mental disorder.
In the past few weeks, as Britain enforced strict social distancing measures and the NHS urgently reprioritised resources to fight the spread of COVID-19, mental health services across the country have been severely disrupted, forcing many vulnerable people into a deeply unsettling situation. Face-to-face contact for the vast majority of people has been suddenly halted and many of the services they used are now suspended.
Many NHS mental health providers were already severely stretched before the pandemic and could be overwhelmed in the coming months. Not only will they have to continue supporting existing users under extraordinarily difficult circumstances, but there is expected to be an influx of new patients as a direct result of the pandemic.
"COVID-19, and the national measures being announced to delay the spread of the epidemic, will inevitably have a significant impact on both demand for and capacity to deliver support for people with mental health needs, learning disability, or autism," NHS England warned the chief executives of mental health providers in an official communication last month. "The impact on people's mental health will endure beyond the epidemic."
"We are facing a hugely challenging time for our mental wellbeing, particularly people with preexisting mental health problems," Geoff Heyes, head of health policy and influencing at Mind, a leading mental health charity, told BuzzFeed News.
Mental health providers are rushing to put in place temporary measures, but the sector had a slow start. It was only in mid-March, when the virus had already taken hold in the country, that NHS England issued official guidance to the trusts responsible for mental health services instructing them to urgently start contingency planning.

NHS trusts were urged to immediately identify their most vulnerable patients; to secure consistent supplies of medications; to add capacity so that 24/7 phone lines would be available for people in crisis; to provide digital tools to communicate with patients remotely; and to "prepare for 20% fewer staff".
The guidance documents were blunt about the appalling circumstances now facing the sector: "People will be at risk of mortality through suicide, injury through self-harm and of self-neglect, and therefore any changes to services need to have patient safety as the paramount concern," NHS England said. It acknowledged that the outbreak will have a "significant impact" on the system's capacity to support people in need, and that staff will have make "difficult decisions" in the face of diminished capacity.
NHS England did not respond to a request for comment for this article.
Since that guidance was issued, NHS trusts across the country have reduced to a core service, according to a review of dozens of public statements by those trusts.
While the trusts insist they're doing as much as they can to ensure that acute assistance is still available around the clock for people in crisis and that the most vulnerable people in the community are still seen in person, vast numbers of people will experience a jarring change in therapeutic relationships that are essential to controlling their conditions.
Talk therapies, group workshops, and other outpatient services that are deemed non-essential have been scaled back or put on hold to enforce social distancing and so that staff can be redeployed to critical areas. In hospitals, psychiatric inpatients have been barred from having visitors.
"Maximise delivery through digital technologies," NHS England instructed trusts last month. Instead of face-to-face appointments, they're now offering phone calls, video conference apps and other online solutions for assessments, follow-up sessions, and other communications with patients. It's far from ideal therapeutically.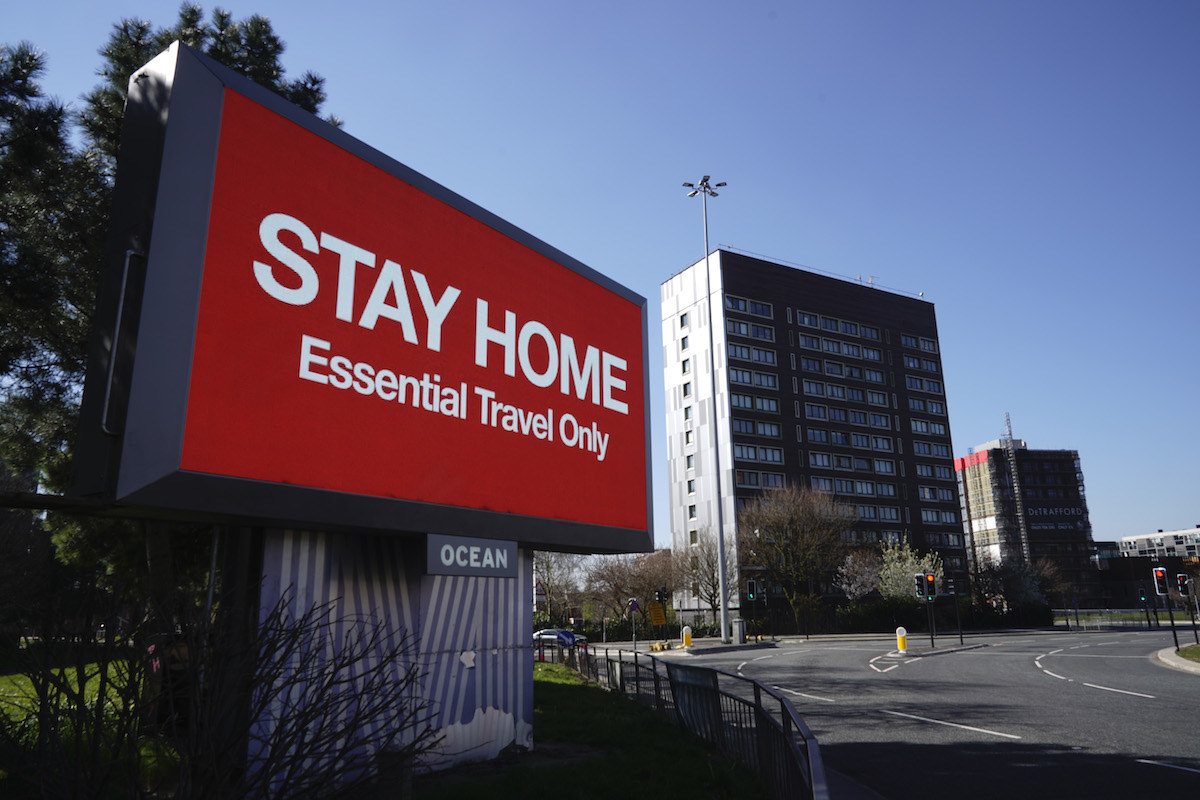 The Royal College of Psychiatrists, in guidance to practitioners, states that under normal circumstances remote services should be used only to supplement, not to replace, face-to-face human contact. Some people in a fragile emotional state can find it uncomfortable to discuss personal matters at a distance, particularly with a doctor or therapist they've not met in person before, the college said. Some of those who need treatment are uncomfortable with new technology, while others don't have the means to access it at all.
"Digital solutions are welcome but will not be appropriate or accessible for everyone," said Heyes, from Mind.
Research conducted by Mind in 2018 found that many people who used digital services were unsatisfied with the experience. Remote therapy compounded their feelings of isolation. There was a risk that clinicians could miss warning signs in some patients that they might pick up if they saw them in person, Mind warned.
Heyes told BuzzFeed News: "We recognise that certain changes might be necessary to enable the health system to operate with extreme staff shortages and increased demand, but this cannot be at the expense of providing critical support to people with mental health problems."
In interviews with the people who have experience of mental illness this week, several told BuzzFeed News they already feel like they're falling through cracks in the system.

For Paul, it wasn't just that his dialectical behaviour therapy has been indefinitely put on hold. He said he hasn't heard from his psychiatrist or psychologist for weeks. Nor has he received any information from his mental health provider about how to manage borderline personality disorder in isolation.
"It would be nice to get some advice," he said.
Emma, a 35-year-old writer in London, said she had been struggling so much with depression and anxiety that she had bounced in and out of three jobs in the last year. She began undergoing cognitive behavioural therapy through an NHS provider in November. But last month, after the government imposed strict social distancing measures, the service abruptly stopped all face-to-face appointments. Emma's remaining bookings were cancelled and she hasn't heard from them since, she said — except for an automated text message reminding her to attend an appointment that has been cancelled.
"So now I'm out of the system without support," she told BuzzFeed News.
"Just to be clear," Emma added, "there's absolutely no frustration on my side [at the mental health staff], just disappointment that our NHS has been over years reduced to such a minimum. I feel for people in worse conditions than my own who must really be suffering in silence… Basic care shouldn't fall away and those gaps should have been war-gamed and covered up."
Coronavirus has also brought significant disruption for people who are treated privately in the community.
Edward, a 32-year-old adviser to a wealthy family, who lives in London, said he had been making good progress since he began seeing a therapist last summer but had found the abrupt transition to remote treatment disconcerting.
"The sessions are going okay, but of course it's not ideal," he told BuzzFeed News. "FaceTime seems to be the best video-calling platform for me but it's glitchy and my internet connection isn't great.
"My therapist is doing his level best. There's nothing more he could be doing. He's sending me resources and all sorts by email, but it's still difficult because I find that one of the most important things about therapy is setting aside part of your day to get out of your comfort zone, go to a different place, put all of the external concerns that are forced upon you during the day, and speak to someone face-to-face, who knows your history and wants to help you."
"Of course, there's nothing that can be done about that," he added. "We all have to make sacrifices during this lockdown, but knowledge of the lockdown's necessity doesn't make it any less daunting a situation to face.
"I'm trying to focus on the things I can actually control, but in the face of radical uncertainty it can be quite difficult to know what one can actually control in the short- and medium-term and what one can't. I tend to lose focus quite easily at the moment, which leads to a lack of industriousness and pinwheeling around in neurosis."
Edward said he's more worried about his brother, who suffers from severe depression and can't afford private treatment. Before the pandemic, his brother had been trying to get treatment through the NHS but there was a delay of several months because of an administrative blunder. "Now it's going to be very difficult to access NHS mental health services for some time I fear," Edward said.
On the ground, community mental health staff say they're doing their best to make sure their patients are still supported.
One mental health nurse at an NHS Trust in the south-west of England, who spoke only if they could remain anonymous, said their service has stopped almost all home visits and are seeing only those patients categorised as "red", the most at risk.

They're monitoring people as much as they can by telephone and aiming to see people within five days if they're classified as in urgent need, the nurse said. But many people who need assessments will have to wait until after the outbreak.
"We have to see someone within 28 days or we breach our targets," the nurse said. "We're not able to do that [at the moment]."
It's a highly uncertain and unpredictable time and providers have no blueprint for the difficulties they're now confronting, the nurse added. "It's evolving, it's all new to us, no one has been in this crisis before."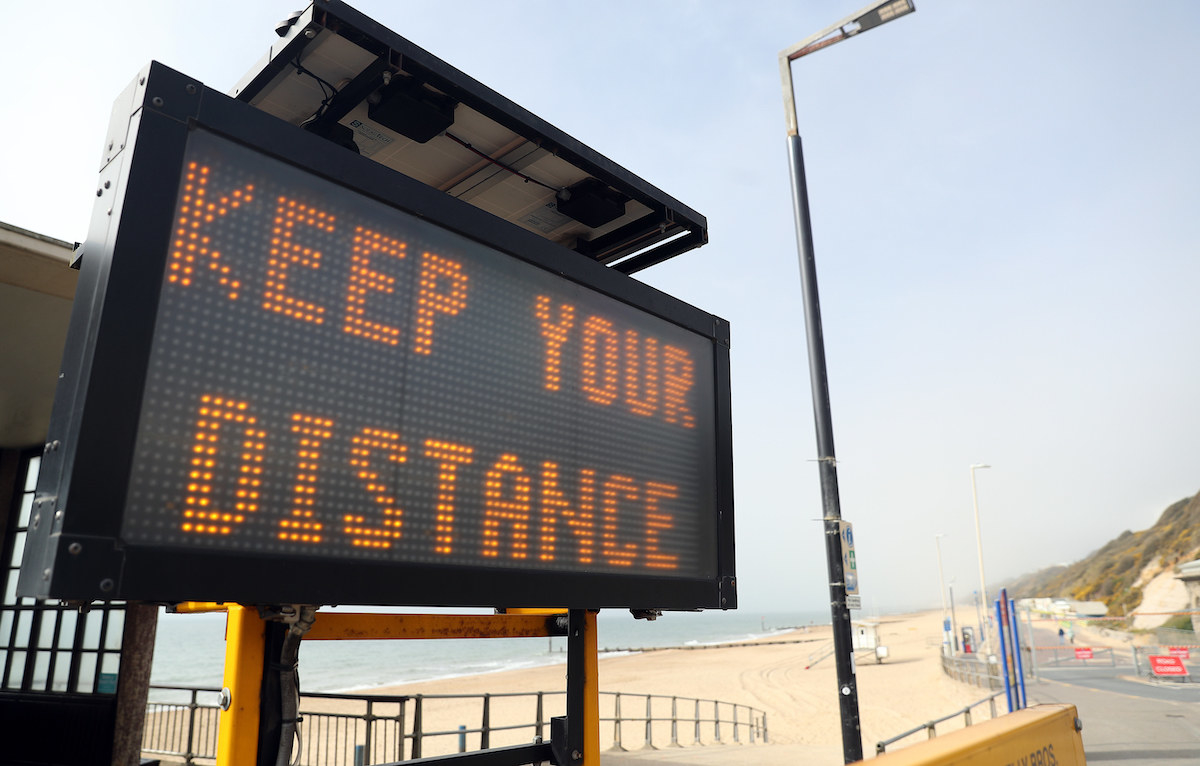 Another area of concern highlighted by experts in the sector is the wellbeing of inpatients in hospitals and secure units.
In the last few weeks, those facilities have taken urgent precautions to stop the virus spreading through their wards and to quarantine and treat patients who become infected.
There are concerns that, with employees becoming ill or being forced to self-isolate because of potential exposure to the virus, they will struggle to maintain the ratio of qualified staff to patients necessary to ensure the safety of both. A unit with insufficient staff is more likely to have serious incidents, one mental health expert warned.
Charities are trying to fill the gaps where they can, according to interviews with representatives of several of the major non-profit providers in the sector.
Richard Walsh, associate director of advocacy and community services at Rethink Mental Illness, one of the major mental health charities, told BuzzFeed News: "Our helplines are starting to receive calls from people who have never been in contact with us before who are adversely affected by isolation."
Suicide Crisis, a 24-hour support service based in Gloucestershire, said in a statement on Thursday that it has been inundated in the past 10 days by people who are distressed about financial pressures, job losses, concerns about family members, and the loss of human contacts.
"I worry that what we are seeing in the first ten days will be magnified many times over in the coming weeks," its founder, Joy Hibbins, said. "I see this as just the beginning."
But charities are also facing unprecedented challenges.
Their ability to provide support is also severely restricted by the social distancing measures and shortages of staff and volunteers, and sudden disruption to fundraising activities has put their financial sustainability in doubt. Last week, the government said it will allocate £5 million in grants to mental health charities to expand community support services.
Samaritans, the suicide prevention charity, said it is facing "the biggest challenge [it] has ever faced". The volume of calls it receives to its 24-hour crisis hotline is expected to surge because of the pandemic, but it has far fewer people available to handle them than it normally would: While volunteers are continuing to work at its branches, around 30% of its volunteers are currently self-isolating and so unable to handle calls.

Karen, a 48-year-old care assistant in rural Leicestershire, told BuzzFeed News she had called Samaritans on a Saturday night recently while in the grip of the worst episode of depression she could recall in the three decades she has lived with the condition.
Karen said she was on hold for around five minutes before she could speak to someone, much longer than she could ever recall waiting to get through. Karen insisted she didn't mean to criticise the Samaritans: She knows the pressure they are working under. She felt guilty for reaching out for help when so many others are in need. And when she did get through to someone, they helped her get through the night. Even so, the initial wait felt like an eternity to someone in her situation.
"That would be the difference between life or death for a lot of people, if that's your last, final lifeline," she said.
Paul McDonald, Samaritans' executive director for external affairs, told BuzzFeed News: "Samaritans is a critical service, needed now more than ever. Our dedicated volunteers are going above and beyond to be available for those in need during these challenging times… We are working really hard to minimise disruption to our helpline, and while it might take us a little longer to answer the phone and emails, our volunteers are still there for those who are struggling to cope at this crucial time."
They launched an emergency appeal last week. "It's an ever-changing situation and one that we haven't faced before, so we're continually looking at ways we can adapt as best as we can in these circumstances," McDonald said. "Like many other charities that rely on public funding, we are feeling the pressure, particularly since many of our fundraising events have been cancelled for the foreseeable future."
The day after her phone call with the Samaritans, Karen contacted BuzzFeed News by email after reading a story on the site about dealing with mental illness in isolation.
She was still feeling desperate. "I don't know where to turn and I feel like I'm facing down a very long tunnel with no light at the end," she wrote.
Karen's depression wasn't triggered by the coronavirus: She has had it since she was a teenager and it rears up every year near the end of winter with grim predictability, plunging her into an emotional abyss for a few weeks before disappearing as quickly as it came. But the outbreak had certainly added to her distress.

"I am worried about my job," she wrote in the email, late on a Sunday night. "I am worried about the debt my husband (who works in a pub that is now closed) and I already have and can't pay and how we will manage on any kind of reduced income. I am worried about those I care about who are vulnerable. I am worried that I cannot get hold of pain medication in an emergency [she also suffers from endometriosis] because people panic buying have stripped the shelves of everything. I am worried that I will not be able to access the help I need and feel so guilty for needing it at this time."
Fortunately, by the next week, her depression had eased. There was still much to be stressed about, but she was feeling a lot more resilient, Karen told BuzzFeed News in a telephone interview. Her local GP had been in contact, despite being run off his feet, and was doing his best to monitor her. She had been taking her greyhound for walks in the countryside. "We live in a small village and we can get out and exercise and get fresh air while still keeping a safe distance," she said. She was watching Tiger King on Netflix.

In a few days, Karen would return to work at the nursing home, where she'd be caring for elderly people with dementia who are extremely vulnerable to the virus. "I'm fine now," she said. "I'm not worried about me."
But she is concerned about how other people who experience a crisis will get through the coming months. "I fear that when this pandemic is over, the actual death toll will number far higher than those whose deaths were directly caused by COVID-19," she said. "I foresee a mental health crisis with no resources left to deal with it."
Simon, a 32-year-old business development executive in Burnley, told BuzzFeed News he is worried that he might become one of those hidden casualties of the coronavirus.
Simon spent most of his twenties in social isolation because of severe depression and anxiety, he said. In 2011, a breakdown threw a promising professional career into turmoil, and for the next several years, he found it impossible to hold down a job. He was sectioned after a manic episode, put on antipsychotic drugs, gained an extraordinary amount of weight and barely left his house for two years.
Gradually, with intensive treatment, Simon put his life back together and in January he returned to full-time employment in a management role at a charity. But he's worried that the coronavirus will jeopardise that hard-won progress, push him back into severe depression, and cost him his thirties — or maybe his life.
Now, isolated in the small flat where he lives by himself, he's staying in daily contact with colleagues who are supportive, "but it's not the same," he said. "I am missing the banter, support, and humour of the office." He recently had symptoms of COVID-19, including a fever that reached 41 degrees, but it's been the feeling of loneliness from being cut off from his elderly parents, friends, and coworkers that is troubling him most.
"I spent years in a dark place isolating myself, afraid of the world," Simon said. "Gradually I broke down the barriers, bit by bit, to finally get back to paid work. And now I fear that being forced to stay inside at home and limit social contact will send me back to a dark place."