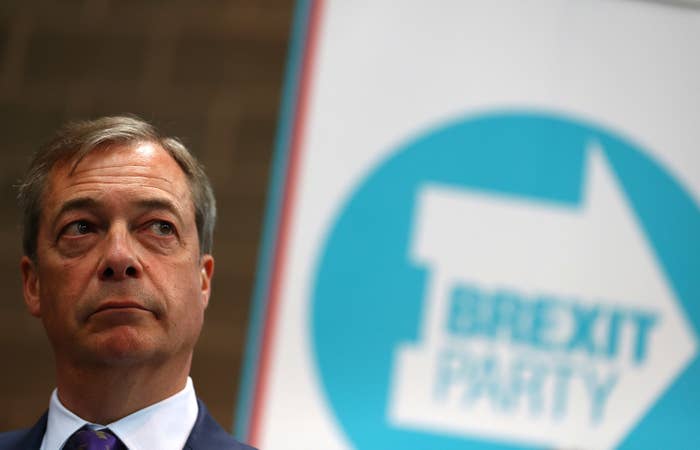 Former UKIP leader Nigel Farage has launched a new political party dedicated to a hard Brexit and has vowed to dramatically reshape the British political landscape.

"The fight back begins here in Coventry today," Farage declared as he formally unveiled The Brexit Party on Friday morning.
Farage said his new party is aiming to top the polls at the European elections next month, when it will run a slate of more than 70 candidates. His vision extends beyond that, however, and includes breaking the traditional dominance of the Conservatives and Labour.
He was speaking at an industrial plant on the outskirts of Coventry, to a group of around 100 supporters and journalists. There were fleeting boos when a Channel 4 journalist asked Farage a question, and cries of "hoax" when another reporter asked about the Irish border — but for the most part the launch was slick and without incident.
Farage's pitch appeared carefully calculated to appeal to mainstream voters disgruntled with the inability of both major parties to make Brexit happen.
He's hoping that a groundswell of public anger over the handling of Brexit will result in a backlash against the established parties at the ballot box. He is literally gambling on it, boasting that he'd put £1,000 on the Brexit Party to win the most votes in the European elections, at odds of 3-1.

Farage's big reveal was the announcement of Annunziata Rees-Mogg, the sister of prominent Tory Brexiteer Jacob Rees-Mogg, as one of the candidates for the European elections.
Rees-Mogg was once one of David Cameron's "A-list" of potential MPs, but had grown so disillusioned with Theresa May's handling of Brexit that she felt compelled to leave the Tories, she told the audience.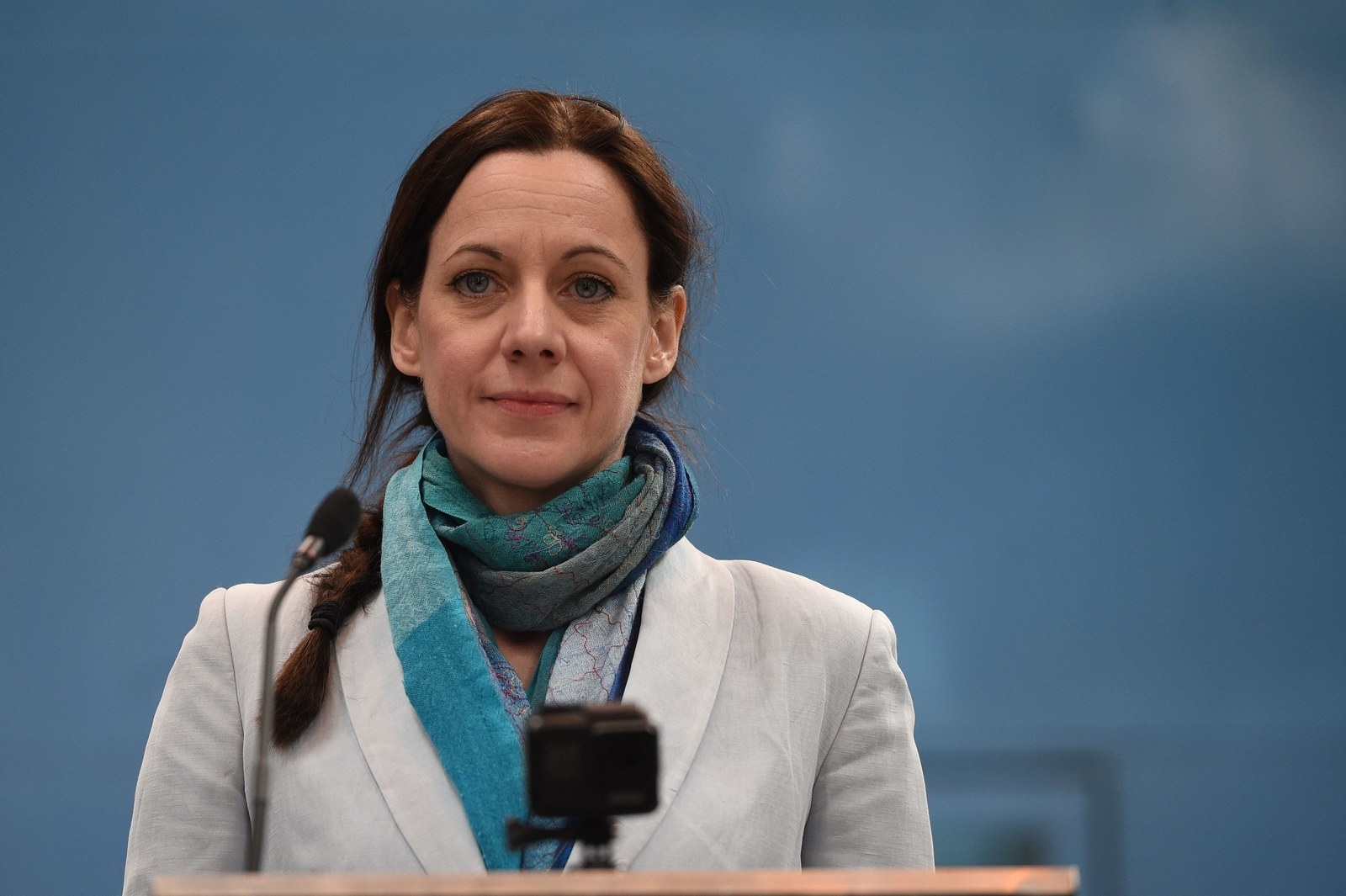 Farage said the Brexit Party has ambitions to be a major force beyond the European elections on May 23, but he gave little indication of its policy platform other than pushing for a no-deal exit from the European Union.

A spokesman for the Brexit Party said it won't reveal much about what it stands for on domestic policy until after the European elections. For now it plans to be "principle heavy, policy light", the spokesman said.
Farage has handed over the chair of the Brexit Party to Richard Tice, a businessman who spearheaded the Leave Means Leave campaign. Tice said he has been a lifelong Tory but is joining Farage's party because British politics needs new people running it.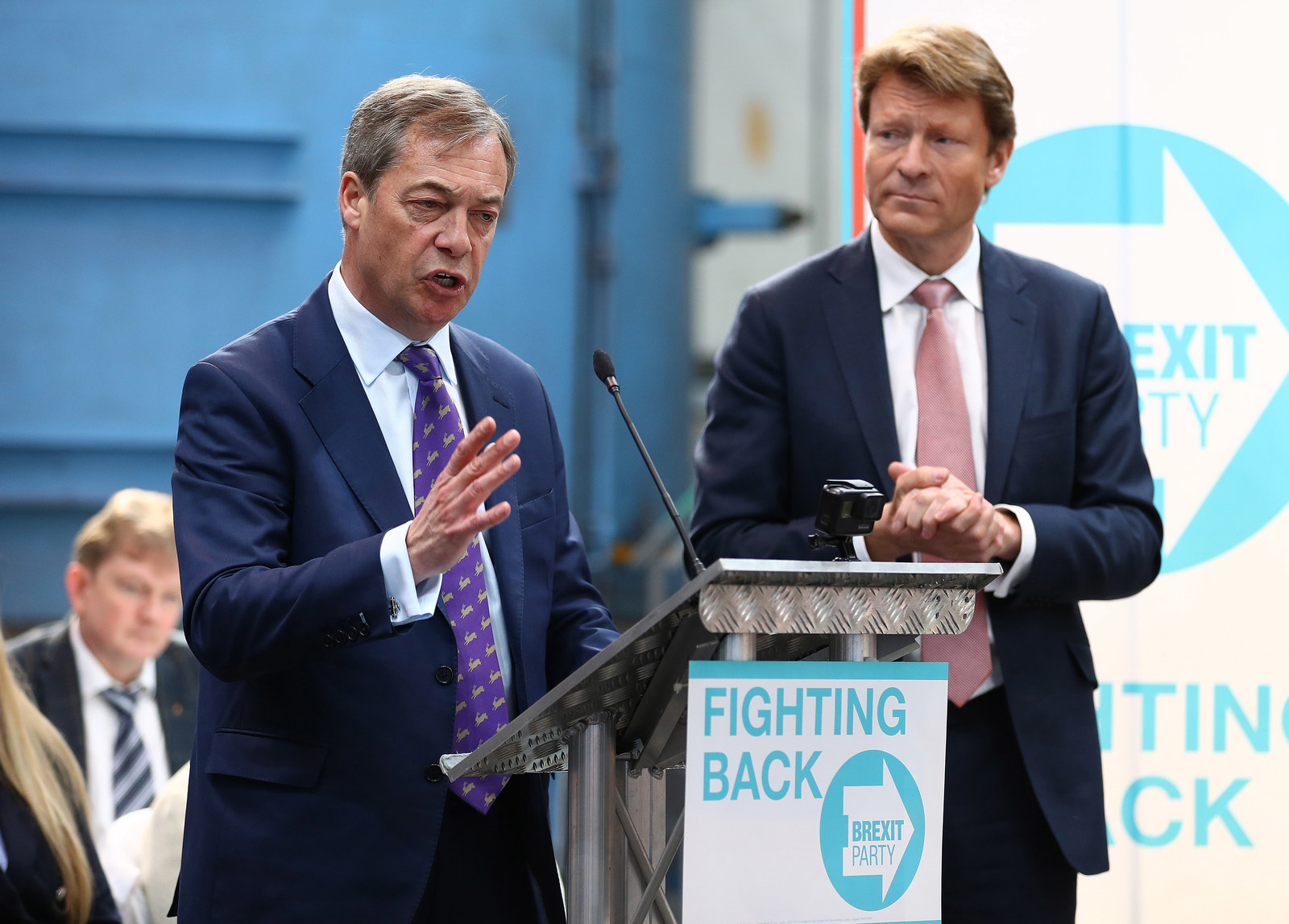 "We cannot, we must not, and we will not allow this shambles in Westminster to continue," Tice said.

Brexit Party leaders appeared determined to distance it from UKIP, the party Farage led for more than a decade.
UKIP had served its purpose by promoting Brexit, but was now attracting "thugs" who will put off voters in middle England, Farage said.

Comparing UKIP and the Brexit Party, a spokesman said they are as different as "earthenware and porcelain" — adding that the Brexit Party will be more refined, appealing to a wider group of people, with better-quality candidates.
Not many of Farage's former supporters in UKIP will be accepted into the fold, the spokesman said.

So far, the Brexit Party has raised more than £750,000, the spokesman said. This is mainly from small donors via PayPal, although one major donor contributed at least £200,000. The spokesman refused to identify the major donor.
Farage, who has been an MEP since 1999, stood down as leader of UKIP after the EU referendum in 2016, and has since then been a prominent media pundit on both sides of the Atlantic.
He will stand as Brexit Party MEP in the Southeast.