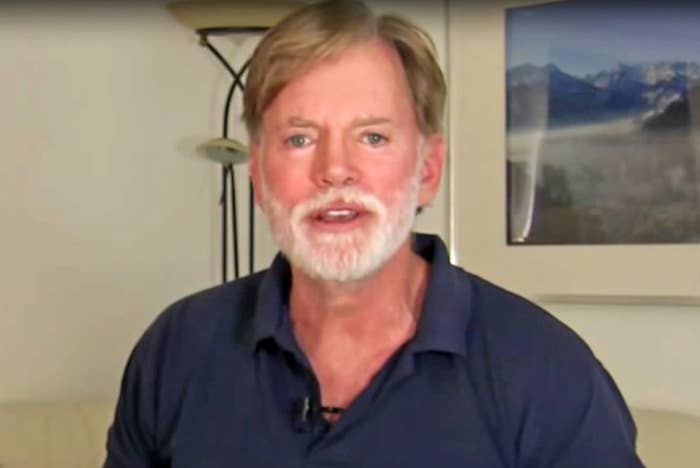 Google refused a request from MPs to remove an anti-Semitic video that claims Jews have admitted to perpetuating "white genocide" from YouTube because it didn't breach its guidelines against hate speech, an executive from the company told the home affairs select committee today.
The 14-minute video, featuring the American white nationalist and former Ku Klux Klan head David Duke, was described as "shocking" by the committee chair, Yvette Cooper.
But after reviewing the video, Google decided it could stay on YouTube, said Peter Barron, the technology company's head of communications and public policy in Europe.
The video was cited as one of several examples of racist or abusive social media content by the MPs during a bruising examination of executives from Google, Facebook, and Twitter. Over more than two hours, executives were accused of not doing enough to stop hateful material being shared on their platforms.
At one point, the Labour MP David Winnick said the social media giants were providing "platforms for racists".
The hearing in Westminster came hours after Germany's ministry of justice presented a bill under which social media companies would face fines of up to €50 million if they failed to swiftly delete illegal content, such as hate speech and defamatory fake news, from their platforms.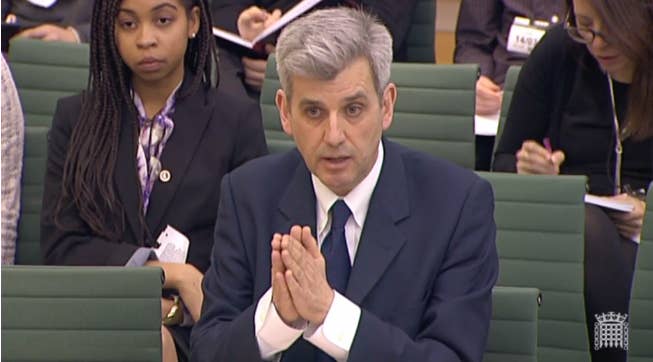 "This is something that people are working on at all levels of the company," Nick Pickles, senior public policy manager at Twitter, told the home affairs committee. But he insisted internet giants will never be able to stop people using social media to spread hateful speech.
Before the hearing, the committee presented Google with three YouTube videos relating to David Duke that were flagrantly racist. Two were taken down, the committee heard, but Google's internal review team determined that one could stay on the platform.

"Of course it is anti-Semitic," Barron said, under heated questioning by the MPs. But he insisted that particular video "didn't cross the line into hate speech".
Several members of the committee were visibly exasperated by Barron's explanation. "In what circumstance is 'Jews admit organising white genocide' not a statement of hate speech?" Cooper pressed.
"I accept that these are very nuanced judgments and we're right on the borderline," Barron told the committee.
"Our teams are making highly principled decisions and debating with a lot of intensity these issues," he said. "We're not looking at these questions lightly."
Facebook and Twitter were also heavily criticised for abusive material that the MPs had found on their platforms.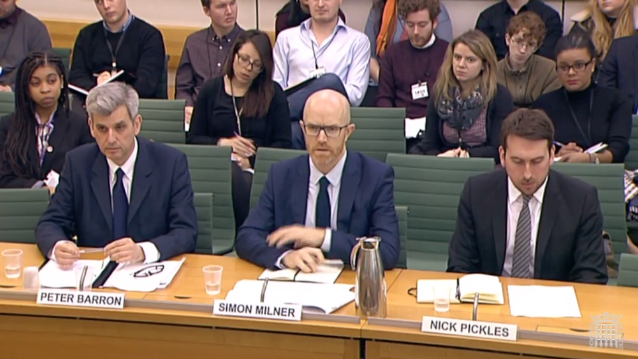 "Do you feel any shame at all?" the Labour MP David Winnick asked the three executives at one point, expressing concern that the platforms allowed the spread of anti-Islamic and anti-Semitic material.

Addressing Twitter, Cooper said she had reported several abusive messages to the company the day before, and nothing appeared to have been done. One referring to the German chancellor Angela Merkel said: "This German bitch needs a bullet in the head."
Cooper referred to other tweets that made violent threats against Gina Miller, the businesswoman who brought the landmark legal case against Article 50, and London mayor Sadiq Khan.
"Those are still up and I reported them yesterday," Cooper said.
The technology companies said they acted quickly to review contentious material when flagged to them by users but were constrained by the sheer amount of content that is shared across their platforms.
Facebook has 1.9 billion users and "not all of them are good people", Simon Milner, Facebook's policy director in the UK, the Middle East, and Africa, told the committee.
Each was looking at new technology to make it easier to detect offensive material without having to rely on human users to raise it, the executives said.
But it will never stop people posting abusive material online, Twitter's Pickles said.
"We are never going to get to the point where internet companies pre-moderate content," Pickles told the committee. "We're never going to get to that point and we need to be honest about that."