Revealed: Transport Officials Watered Down An Alarming Safety Report Soon After The Croydon Tram Crash That Killed 7 People
EXCLUSIVE: Senior managers at Transport for London removed critical comments from an audit of fatigue controls at Tram Operations Limited, documents show.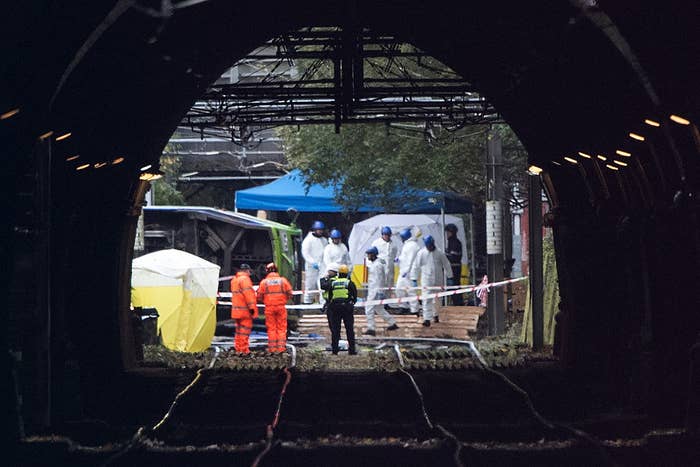 London's public transport authority watered down an alarming internal report about faults in the fatigue management of the tram operator involved in the Croydon tragedy that killed seven people and injured 62, according to documents seen by BuzzFeed News.

Eight months on from the Croydon crash in November 2016 that raised urgent questions about whether poor safety practices were putting passengers in danger, senior managers at Transport for London removed critical comments from an audit of fatigue controls at Tram Operations Limited (TOL), the division of FirstGroup that operates the London Tramlink service, after the company complained that it was too negative, the documents show.
TfL undertook the fatigue audit in June 2017 soon after another Tramlink driver was filmed asleep at the controls in rush hour. The review found that TOL's procedures did not meet industry standards and "requires improvement", according to a draft report seen by BuzzFeed News that has not been made public until now.
This draft report, circulated to a restricted group of TfL executives on July 7, 2017, also clearly emphasised several "Priority 1" and "Priority 2" safety issues that TOL needed to address — including that it wasn't training supervisors to recognise signs of extreme tiredness in drivers.
But by the time the audit report was published in March 2018, it had been substantially changed.
The auditor's headline conclusion had been deleted and its executive summary rewritten in a less urgent and critical tone. Safety deficiencies that had been clearly marked as "priorities" were now characterised as "Opportunities for Improvement".
Correspondence seen by BuzzFeed News reveals that TfL agreed to revise the draft after executives at TOL objected that it was too critical and contradicted a verbal assurance they'd been given when the auditor finished his examination that his report would be generally positive.

"The language and tone of the report was surprisingly negative," one TOL executive wrote, "particularly given the auditor's initial conclusion of 'Generally Well Controlled'."
A senior TfL audit manager replied to him two days later saying the audit report was being revised to address TOL's concerns, although he added that the "essential findings will not change".
Safety campaigners, opposition politicians and other critics of TfL who reviewed the draft report said they were shocked that TfL had softened it after discussions with the tram operator, particularly given the heightened public concern about driver fatigue at the time.

"How are the families of the victims expected to interpret that?" Michael Liebreich, a former TfL board member, told BuzzFeed News.
Liebreich, who chaired the TfL panel responsible for overseeing safety issues at the time of the audit, urged mayor Sadiq Khan to launch an independent inquiry into TfL's handling of the report.
Caroline Pidgeon, a Liberal Democrat member of the London assembly, said: "To now discover that TfL's report on fatigue faced by tram drivers went through a process of being toned down, seemingly at the request of Tram Operations Limited, provides further clear evidence of a culture towards safety issues that needs to be urgently addressed."
It was Pidgeon who prompted City Hall to release the documents, through written questions to the mayor.
The fatigue audit was already controversial before today's revelations.

As BuzzFeed News reported last month, there has been a growing dispute about the circumstances in which the final version was made public in 2018, which is now threatening to engulf City Hall.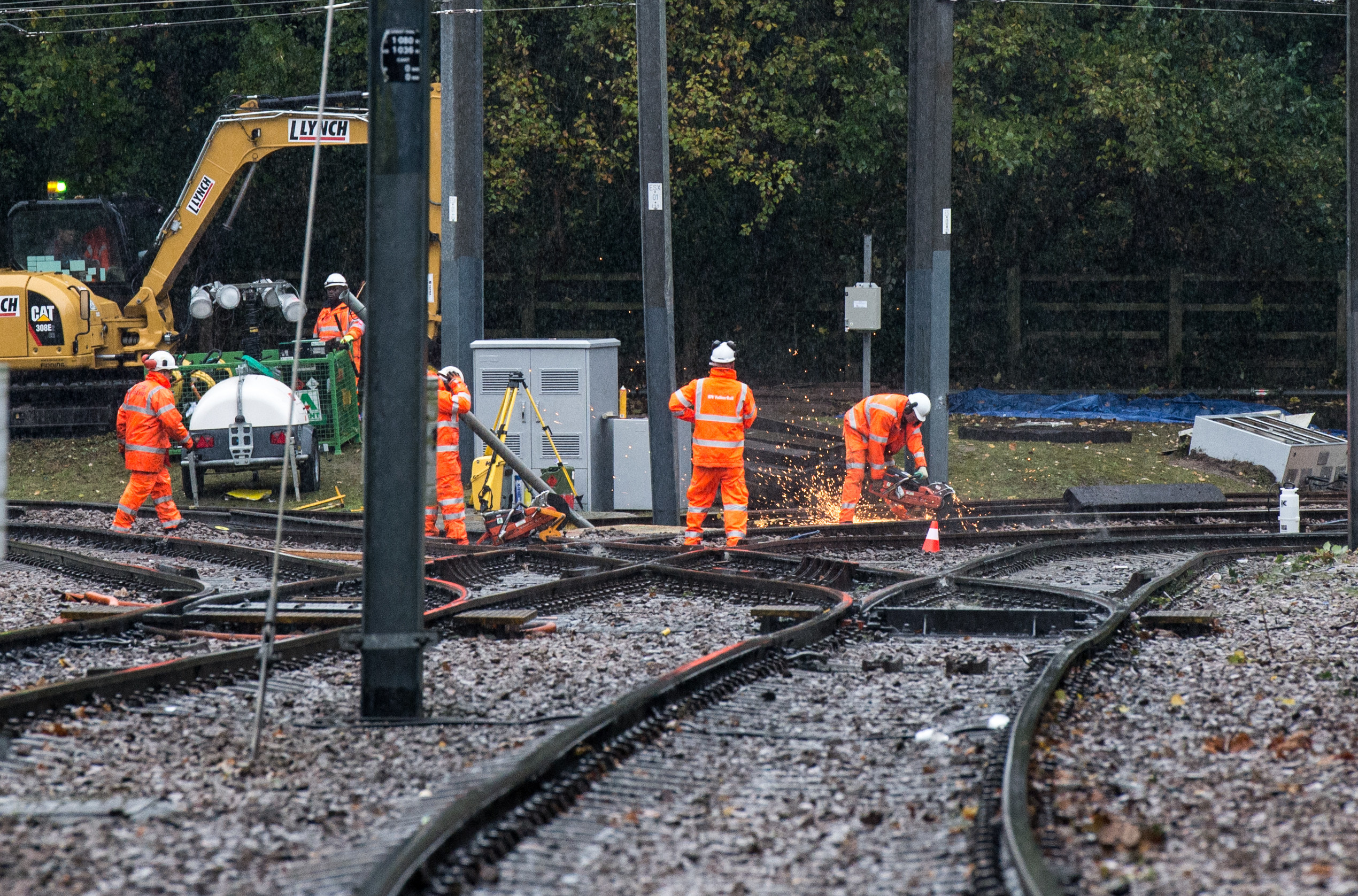 When the final version of the report was presented to TfL's safety oversight panel in September 2017, Liebreich, the chair at the time, considered it so concerning that he asked for it to be sent immediately to authorities investigating the Croydon disaster, including the Department for Transport's Rail Accident Investigation Branch (RAIB).
TfL managers agreed to do so, but when the RAIB's report about Croydon came out at the end of 2017, it did not mention the fatigue audit. When Liebreich asked what had happened, TfL officials admitted the document had not been sent.
TfL has apologised for the oversight, blaming "human error", but has not provided a full explanation. Khan, the mayor, has been under pressure from union leaders, safety campaigners and London assembly members to launch an inquiry.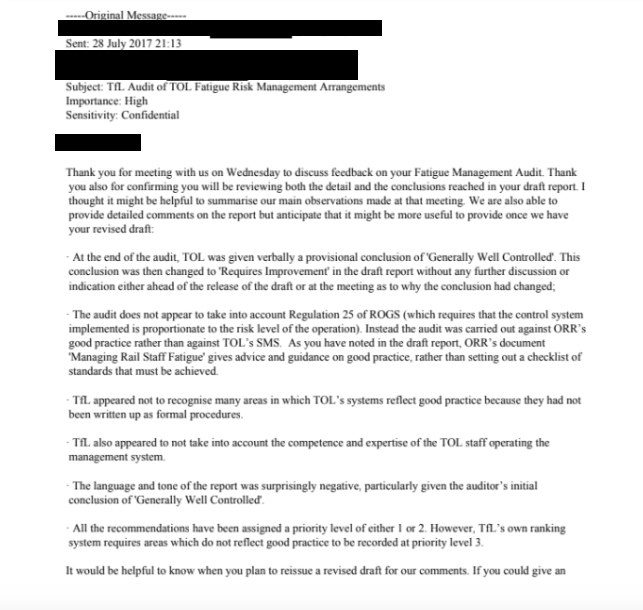 The controversy is likely to intensify next week when Liebreich gives evidence to a London assembly committee that is investigating bus and tram safety. Liebreich, a Conservative financier who was appointed to the TfL board by Boris Johnson in 2012 — and once considered running for the mayoralty himself — is expected to criticise TfL's handling of the fatigue audit and its safety record generally.
The fatigue audit was conducted in the aftermath of one of the worst light rail disasters in recent British history.
At just after 6am on the morning of November 9, 2016, a tram overturned on a sharp curve near the Sandilands stop, in south London, having entered the curve at more than three times the speed limit for that bend. Investigators believe the driver may have momentarily fallen asleep and was so confused when he woke up that he forgot to brake in time.
In May 2017, as investigators examined the Croydon crash, there was another disturbing incident on the tram network.
On a Wednesday morning in rush hour, a driver fell asleep at the controls. Alarmed commuters sent video footage of the sleeping driver to a newspaper, sparking fresh calls for an inquiry into whether drivers were being pushed too hard. The mayor demanded urgent answers.
TfL sent an auditor into TOL to examine its fatigue management systems on June 13, 2017, according to the documents seen by BuzzFeed News.

The draft report he circulated to TfL executives several weeks later stated clearly on its front page: "Audit Conclusion: Requires Improvement".
In the executive summary, the auditor identified three "Priority 1 Issues" that TOL needed to address: TOL's management of drivers' working hours and the roster design didn't "consider fatigue risk factors or reference industry good practice"; managers and supervisors weren't trained about "factors that increase fatigue or how to recognise fatigue in others"; and the company had no formal process to determine when a fatigue risk analysis should be carried out or reviewed.
Six other issues were listed as "Priority 2", including that TOL wasn't formally documenting procedures for managing fatigue or using the data it collected to update its system.
The executive summary concluded: "On the basis of the work completed we have concluded that Fatigue Management in TOL Requires Improvement."
According to emails, TfL and TOL met to discuss the report on July 26, 2017.
Two days later, a TOL executive emailed a summary of their discussions:
"Thank you for meeting with us on Wednesday to discuss feedback on your Fatigue Management Audit," the TOL manager wrote. "Thank you also for confirming you will be reviewing both the detail and the conclusions reached in your draft report."
Listing TOL's objections to the audit, he said: "At the end of the audit, TOL was given verbally a provisional conclusion of 'Generally Well Controlled'. This conclusion was then changed to 'Requires Improvement' in the draft report without any further discussion or indication either ahead of the release of the draft or at the meeting as to why the conclusion had changed."
The executive also complained that the audit had measured TOL's fatigue management performance against standards set by the Office of Rail and Road, the industry regulator, rather than against its own safety practices; and that TfL's auditor had "appeared not to recognise many areas in which TOL's systems reflect good practice because they had not been written up as formal procedures".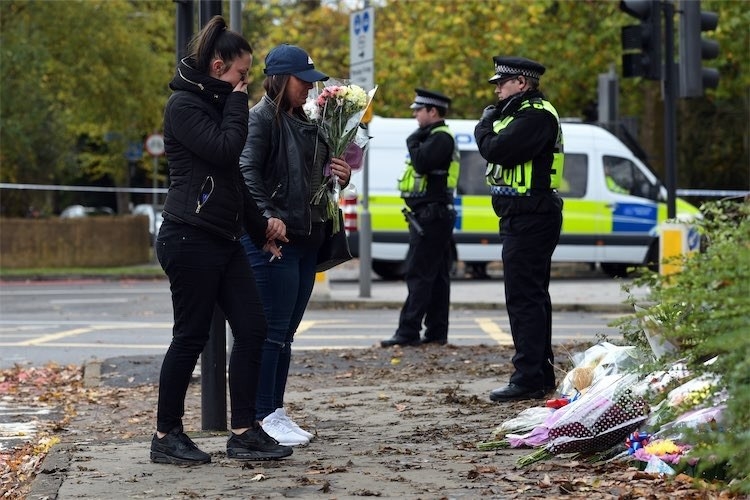 A TfL spokesperson, in response to questions about why the document was toned down, told BuzzFeed News: "No evidence or recommendations were deleted from the draft internal audit report. It is standard practice when carrying out audits to share and discuss findings with those being audited before finalising the report to ensure any factual inaccuracies are corrected. This process resulted in some revisions and reordering of the draft for accuracy, but the evidence and recommendations were not changed.
"The initial 'requires improvement' conclusion was not used on the final report because the audit was conducted against industry best practice rather than the contractual requirements. However the original findings and recommendations remained unchanged."
A spokesperson for FirstGroup, responding for TOL, pointed out that the RAIB inquiry into the Croydon crash found that TOL's handling of fatigue wasn't responsible for the crash.
In its report published in December 2017, RAIB said it found no evidence that the driver's shift pattern contributed to the crash, although it also noted that TOL's fatigue management system "was not always in line with published industry practice".
FirstGroup added: "Since the incident, we have reviewed roster planning and implemented additional measures to increase fatigue awareness amongst our drivers, including renewed guidance and individual briefings about fatigue risk. We have also introduced in-cab device monitoring devices, which improve safety by alerting the driver immediately if there is any sign of distraction.
"We did not see a final version of the report before it was published. It did not take into account evidence we submitted about changes made to our processes, following our own earlier reviews.
"Our commitment to the safety of our passengers, our employees and others who engage with us is unwavering. Safety is a core value for FirstGroup and central to our culture as a company."
UPDATE: Soon after this story was posted, the Labour MP for Croydon Central, Sarah Jones, said on Twitter: "I will be looking carefully at the case for an independent inquiry and speaking to those who have raised concerns."