The Conservatives have opposed calls for the UK's election regulator to be given more power amid growing concerns about the influence of "dark money" in politics.

In a submission to a parliamentary inquiry, a senior Tory official said the party does not support strengthening the Electoral Commission so that it can impose bigger fines and prosecute criminal cases and went on to heavily criticise its performance.
Alan Mabbutt, the Tories' director general, told the Commons' Public Administration and Constitutional Affairs Committee (PACAC), that the Electoral Commission had handed out unfairly large fines for minor campaign violations, taken the wrong tone in communications with parties, and given "deficient" advice on electoral law.
In his attack on the commission, Mabbutt also disparaged a prominent parliamentary report overseen by one of his party's own MPs.
Mabbutt said that recommendations for enhancing electoral regulation by the Digital, Culture, Media and Sport Committee, chaired by the Tory MP Damian Collins, in its disinformation and fake news inquiry were "impractical" and had not been run past the party headquarters. Collins did not respond to a request for comment.
The party's broadside against the Electoral Commission comes as the political regulator faces increasing scrutiny because of a string of campaign controversies since the 2016 Brexit vote.
In one high-profile case, the commission found that the official Vote Leave campaign broke electoral laws by exceeding spending limits. In another major case, the watchdog referred the businessperson Arron Banks to the National Crime Agency after an investigation raised doubts about whether he was the true source of millions of pounds in donations to the Leave.EU campaign. More recently, the commission investigated Nigel Farage's Brexit party's fundraising in the run-up to last month's European elections.
In dealing with these controversies, the regulator has been criticised by campaigners on both sides of the political divide. Brexiteers have accused it of pursuing pro-Leave groups because of a pro-EU bias. When it visited the Brexit party's headquarters to ask questions about its fundraising structures, Farage claimed the commission was "absolutely full of Remainers".

At the same time, anti-Brexit campaigners who are convinced the referendum was unfair said the watchdog has not been tough enough in investigating and punishing cheating by their opponents.
With technology transforming the way that campaigners communicate their messages to voters, regulators are struggling to keep up. Many observers have called for the legislation to be modernised and the regulators to be strengthened.
In its report on disinformation, published in February, Collins' DCMS Committee urged the government to remove the current £20,000 cap on fines that the commission can impose and to enhance the watchdog's investigatory powers. The commission itself has argued that it should be given more power.
"We would not support such a move," Mabbutt said in the Tories' submission to the PACAC inquiry.


There are already "growing concerns about the proportionality of Electoral Commission fining practices for very minor breaches and the tone of their correspondence", Mabbutt said.

Strengthening the commission's enforcement powers would be a conflict of interest because it would be "marking its own homework", he added.
"As we have seen with the ongoing legal issue of the fines against Vote Leave, or the 2005 row on loans under the last Labour government, the Electoral Commission provides advice on electoral law. That advice has been previously deficient at times, and such a body is not suited to then acting as judge and jury on how its own advice was followed."
The commission was already in potential conflict, Mabbutt said, because some of its staff edit commercial reference books about electoral law. The submission did not elaborate on this claim and Tory headquarters did not respond to a request by BuzzFeed News for more information.
In response, the Electoral Commission said its chief executive, Bob Posner, is a joint editor of Schofield's, a legal textbook, and that this is not a conflict of interest.
In a statement to BuzzFeed News, the commission disputed the Conservatives' criticisms, saying the fines it imposes are proportionate and the tone of its correspondence is necessarily formal. There is "no basis in fact" to suggest that its advice to campaigners about matters of electoral law has been deficient, it added.
The commission told BuzzFeed News it is seeking an increase in the £20,000 maximum fine it can impose because some parties see this as an acceptable cost of doing business and a stronger deterrent is needed to protect the domestic system from abuse.
Jon Trickett, a Labour shadow Cabinet office minister, said the Tories' attack on the commission was "just a noisy distraction from the real deficiencies with our electoral law".

However, campaigners for electoral reform were encouraged by some aspects of the Conservatives' submission, saying there were indications that the party accepts there is a case for far-reaching reform to the electoral system to protect it from changes in technology.
According to Mabbutt's submission, the Tories agree that digital political advertising needs to be more transparent: "We would back measures to tighten the existing laws against foreign donations, and close down loopholes on foreign spending and foreign lobbying," he said.
He added that MPs should consider making it illegal for parties to accept payments under £500 from overseas, closing a controversial loophole that was exposed by the Brexit party's fundraising success in the run-up to last month's European elections.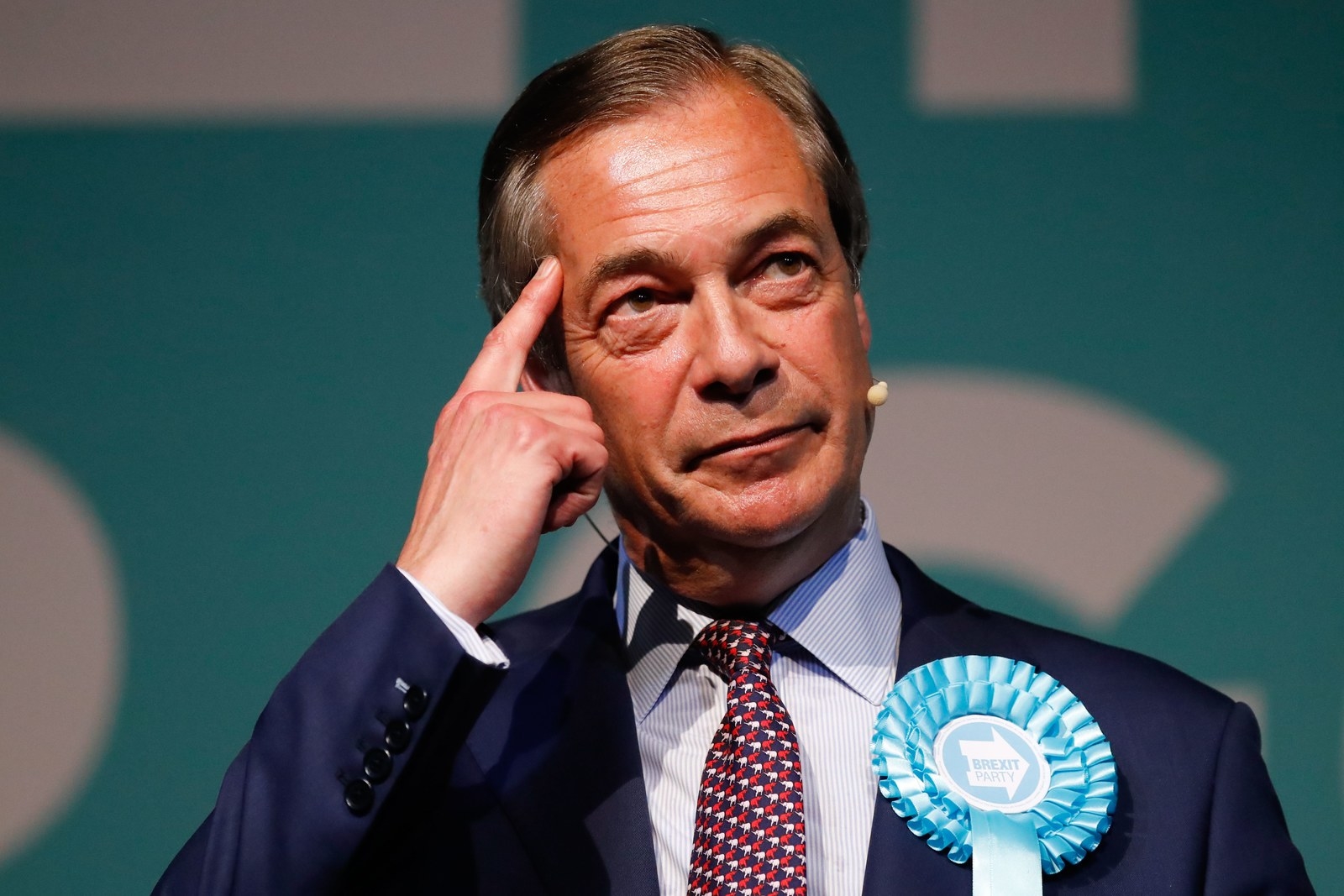 Labour, in a separate submission, said it supports sweeping reform of electoral rules "as a matter of urgency" to protect Britain's democratic processes.

These submissions by the two political parties reflects a growing recognition in Westminster, campaigners say, that Britain's electoral system is badly outdated in an era of rapid technological change. "A long-overdue shift now appears to be taking place," said Jess Garland, director of policy and research at the Electoral Reform Society. "Those concerns must now lead to concrete action."
Campaigners, charities, academics, and policy specialists have been arguing for years that the system is outdated and confusing — even before the widespread adoption of Facebook and other digital services as campaign tools. With another election or referendum on the cards, reform is now urgent, the critics say.
To date, however, Theresa May's government has resisted calls for far-reaching changes and proposed only incremental measures that campaigners say would not, on their own, protect against the growing threats to the system.
One of the measures the government has floated is requiring all online political advertisements to carry an "imprint" identifying the source of the ad. This is supported by both main parties.
Both Labour and the Conservatives also said they support simplifying and consolidating the UK's patchwork of electoral laws into a single piece of legislation. At present, according to the commission, there are more than 50 acts and 170 statutory instruments that have a bearing on elections.
"The UK's current electoral legislation is not fit for purpose and fundamental reform is needed as a matter of urgency to maintain the integrity of our democratic process," Labour said in its submission.