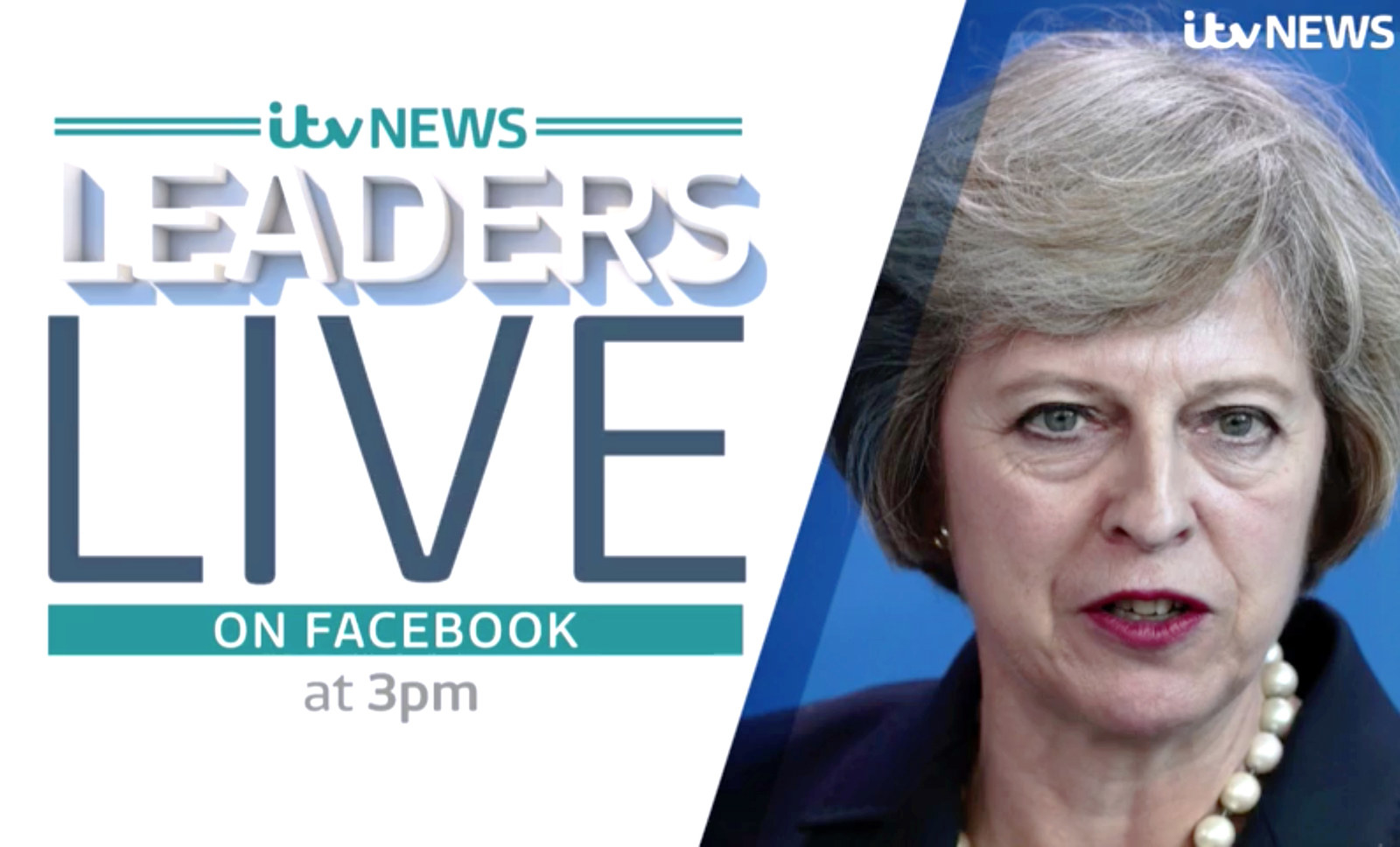 Jeremy Corbyn accused Theresa May of "weak leadership" today after she refused to debate him head-to-head on television.

Corbyn went so far as to submit a question to the prime minister as she did a Facebook Live "town hall" on Monday afternoon, which the interviewer, ITV News political editor Robert Peston, read out.
"Do you not think people deserve to see us debate on TV?" Corbyn challenged May, after attacking her record on housebuilding and policing.
But May again ruled out the prospect of a televised head-to-head debate with her closest rival.
"Actually what I think is more important is that I, and he, take questions directly from the voters," May said. "I don't think people get much out of seeing politicians have a go at each other. I think people want to hear directly."

The Conservative leader added: "In answer to some of the points he's made: 900,000 homes have been built since 2010. Under Labour we saw, I think housebuilding went down by 40/45%, homes purchased went down by 40%. We announced a new deal with councils and housing associations over the weekend to help them to be able to build more time, which after a period of time, 10-15 years, would be available under the Right to Buy."
Corbyn accused May of showing "weak leadership" by refusing to debate him.
May has been under pressure since the day she triggered the early election on 18 April to commit to a head-to-lead leaders' debate, but her team have insisted it will not happen.
Her predecessor, David Cameron, refused to debate his opponents directly on TV during the general election in 2015, and again during last year's referendum on European Union membership.
In 2010, Cameron struggled in a three-way debate against Labour's Gordon Brown and Nick Clegg of the Liberal Democrats. At the next election, when Cameron was prime minister, Cameron's advisers decided that sharing the same platform as the opposition leaders was a risk that wasn't worth taking. He agreed to do TV events where he would appear on his own, taking questions from an interviewer or a live audience but not at the same time as one of his rivals.
May's campaign strategists have taken a similar approach. She took questions from listeners or viewers on LBC radio last week and today on Facebook Live (arranged by ITV News), and will do a Question Time-style TV event with the BBC next month.
Looks like there are no comments yet.
Be the first to comment!