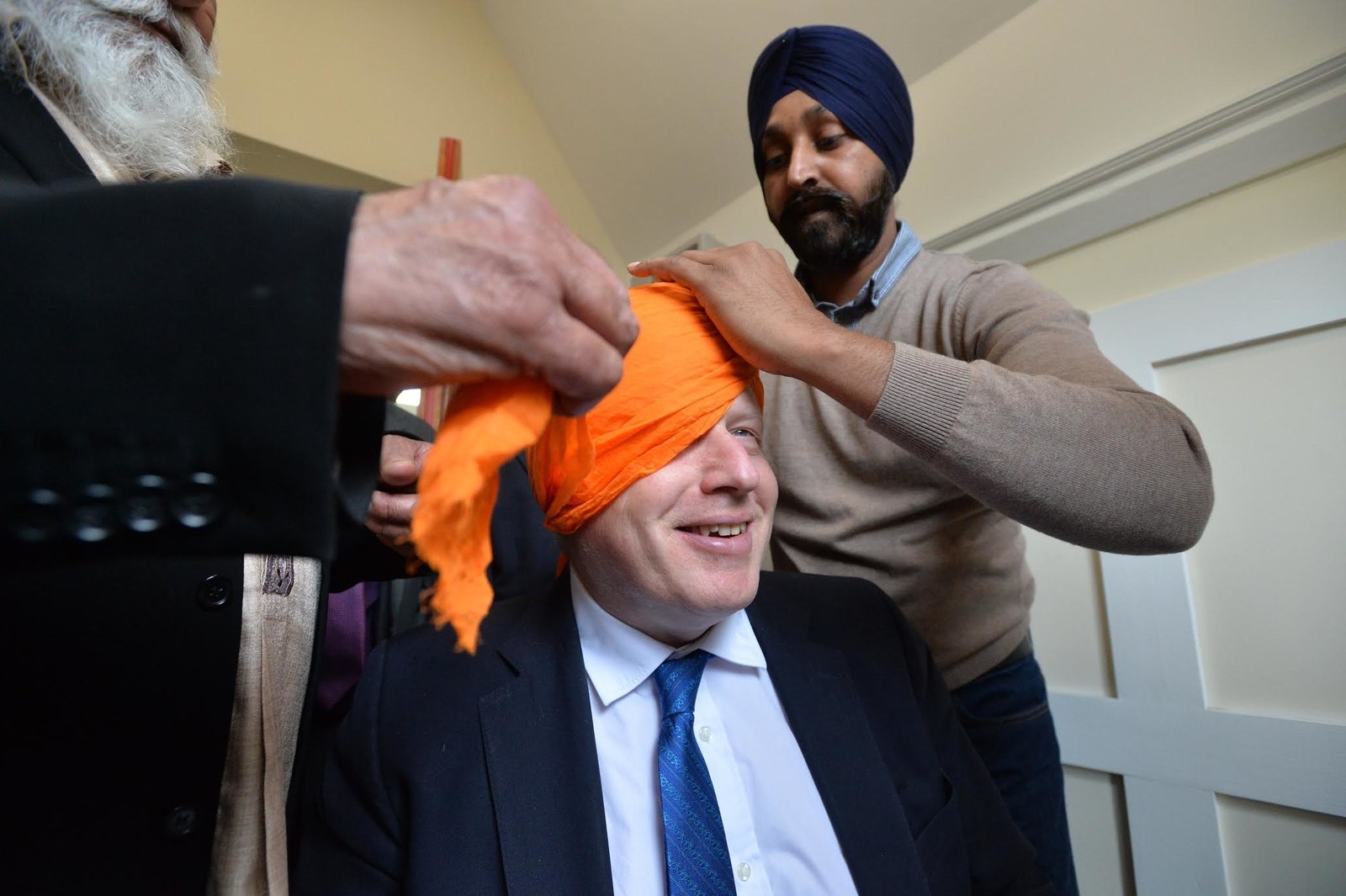 Boris Johnson committed a "sensational gaffe" on the campaign trail on Wednesday, talking about plans to increase Scotch whisky imports to India in a Sikh temple -- only to be informed that the Sikh religion forbids alcohol.
One woman attending the campaign event reportedly told the foreign secretary: "How dare you talk about alcohol in a Sikh temple."
The extraordinary exchange was captured by BBC Radio Bristol:
Johnson has been keeping a relatively low profile in the election so far, doing only a few appearances in the national media and focusing instead on local campaigning in seats the Conservatives hope to win from Labour on 8 June. The event in Bristol on Wednesday appears to have been for local media only.
The foreign secretary has spoken of his hopes for increasing British whisky exports to India before.
On a visit to India earlier this year, he told an audience in New Delhi:
"I have come on several official trips now as well as various family weddings and we always try to remember to bring something for our Sikh relatives who live in both Delhi and Mumbai. Can you guess what it is? That's right – we tend to bring a bottle of whisky, Black Label whisky to add to the astonishing 1.5 billion litres of whisky that are consumed every year in this country."

The Conservatives did not immediately respond to a request for comment on Johnson's remarks in Bristol.
Looks like there are no comments yet.
Be the first to comment!