This video of 52 working dogs in the South Australian outback having the goddamn best time of their lives will make you realise that there can be joy found in work. Especially if you're a dog.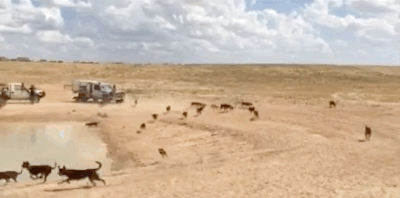 Let's all be here now!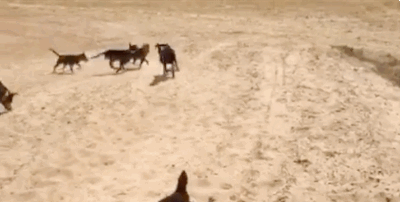 The video was uploaded to the Pilbara Working Dogs page by Aticia Grey, who has a team of 14 kelpies she uses to round up livestock on her family's cattle station in the west Pilbara region of Western Australia.
Aticia Grey said she was near the town of Pinneroo on the border of South Australia and Victoria doing a training day with other dog owners when they decided to take the dogs to a nearby dam for a swim.
In Australia, working dogs, usually kelpies and collies, are trained to herd sheep, cattle and other animals on farms.
"They have an incredible instinct for working stock that can make them more valuable than another person in many situations and there are many properties that would struggle without them," she told BuzzFeed.
Grey believes her dogs love doing their job more than anything else.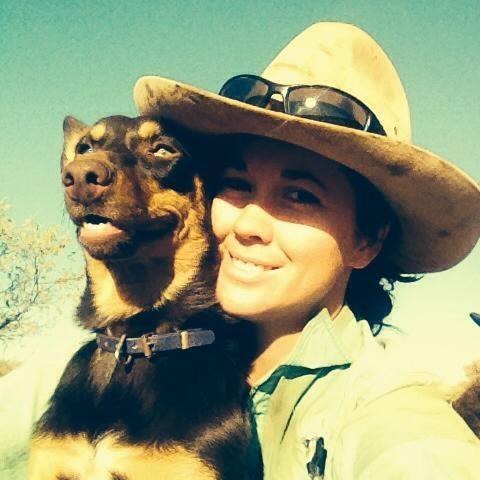 "I can take my dogs for a swim down the river or a run at the beach which they enjoy but if they had the choice to work stock instead, they would take it every time."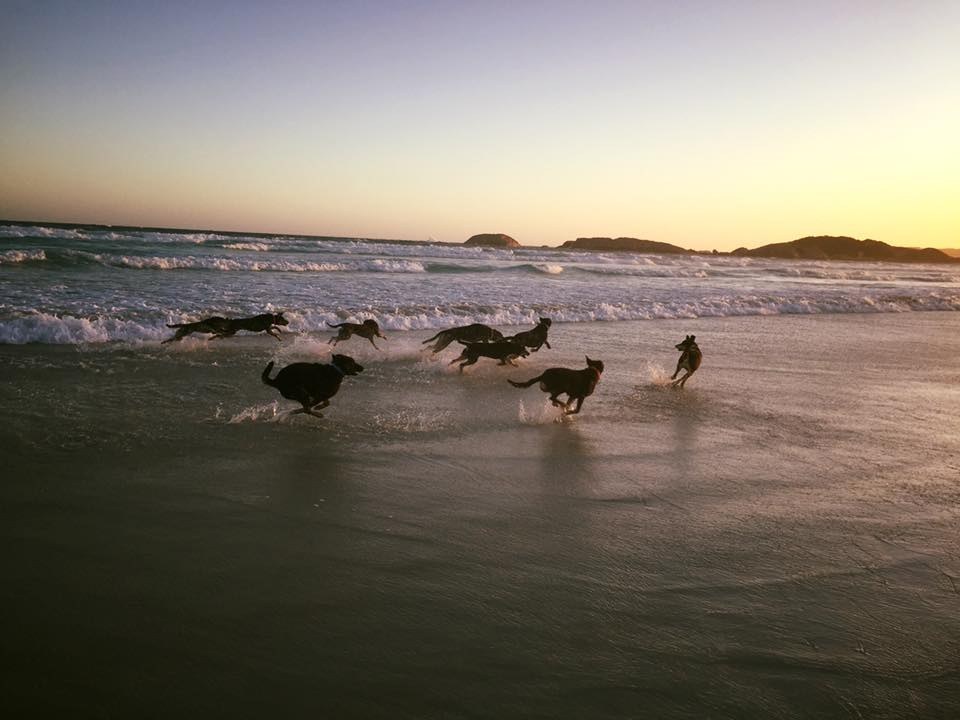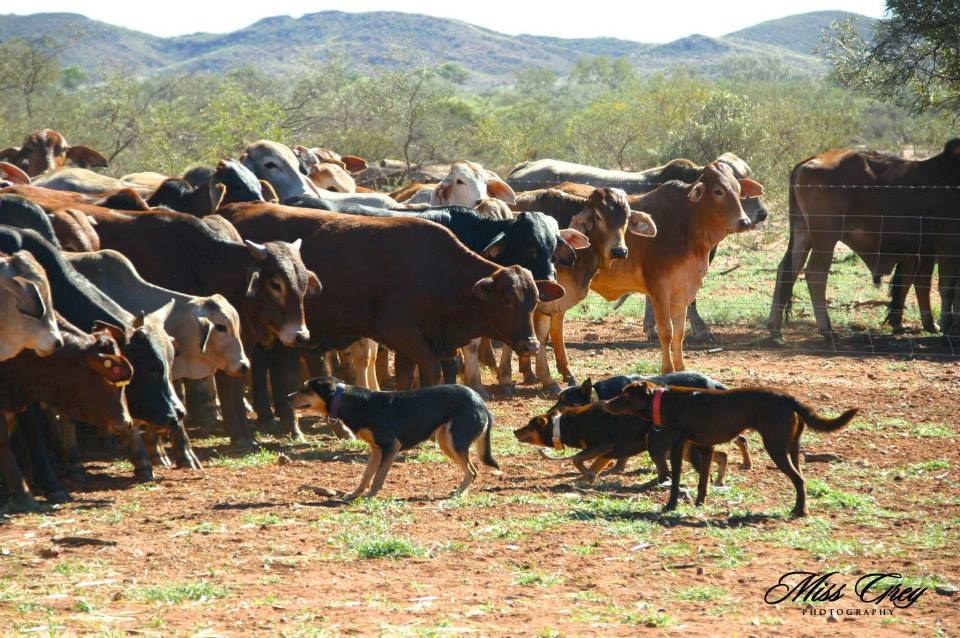 Grey, who is also a photographer, says she can't imagine life without her dogs. "We are with our dogs day in, day out and establish a close bond with them, no different to other owners and their pets," she said.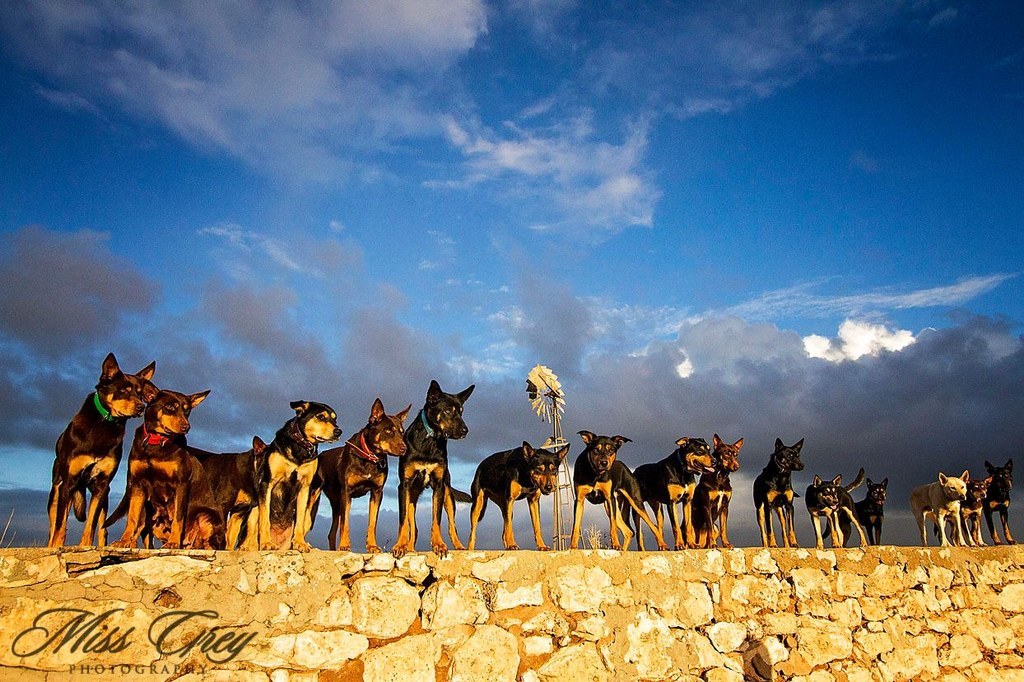 And if you need another hit of pure unadulterated puppy joy - here's a whole bunch of dogs all splashing around in the same water trough.