Labor senate leader Penny Wong made an exciting announcement on Twitter this morning: the birth of her second daughter with partner Sophie Allouache.
Sophie and Hannah are well, and Alexandra is thrilled with the new addition to our family. We ask that our family's privacy is respected at this special time in our lives.
The couple already have a three-year-old daughter using IVF and donor sperm. It's reported that the same man is the biological father of their second daughter Hannah.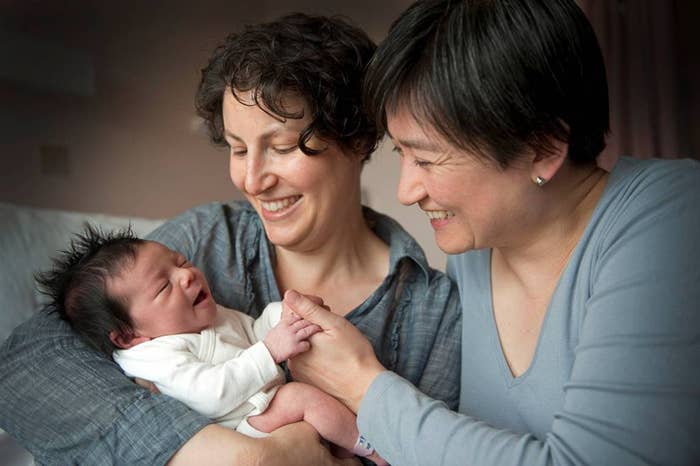 Wong, who was the first openly lesbian member of the Australian cabinet, made headlines in 2012 for her exchange with Joe Hockey on Q&A, after he said that he believed a mother and father made the best parents.
When you say those things, Joe, what you're saying to not just me but people like me is that the most important thing in our lives, which is the people we love, is somehow less good, less valued.
Same sex marriage is set to be a big issue at the ALP national conference in July, and Penny Wong is backing a push to force all Labor MPs to vote in favour of legalising same-sex marriage, rather than having a conscience vote.