300 More Australian Troops Will Go To Iraq To Fight ISIS
"Iraq is a dangerous place, and I can't tell you this is risk-free."
Tomorrow, 330 Australian troops will head to the Middle East to boost numbers in the international fight against Islamic State.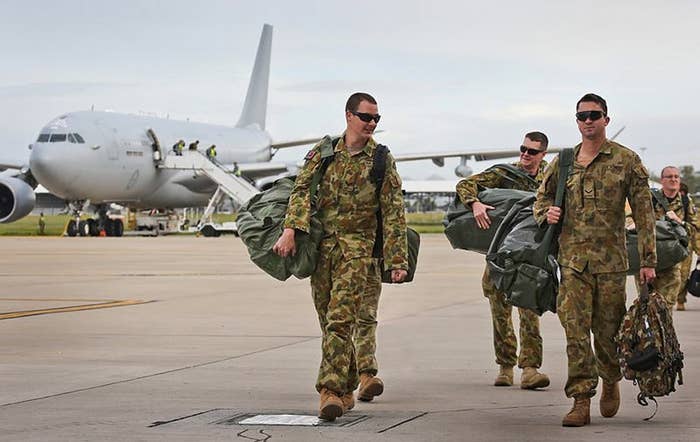 The Prime Minister says the force will be operational by mid-May. "It is, as I stress, a capacity training mission not a training mission, but Iraq is a dangerous place. It is a dangerous place and I can't tell you that this is risk-free," he said.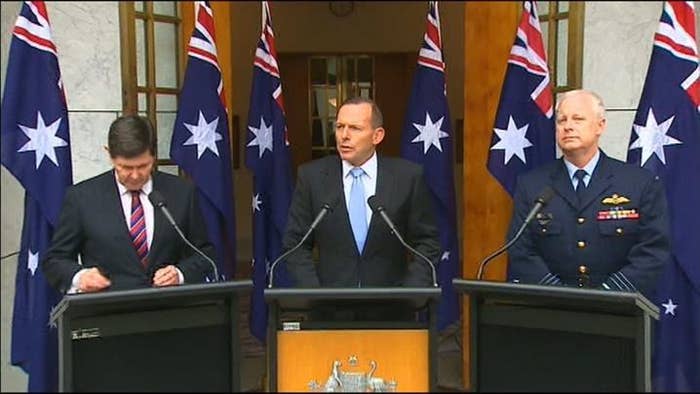 Australia joins other countries in the Building Partner Capacity mission including the US, Italy, Germany, Denmark and the Netherlands.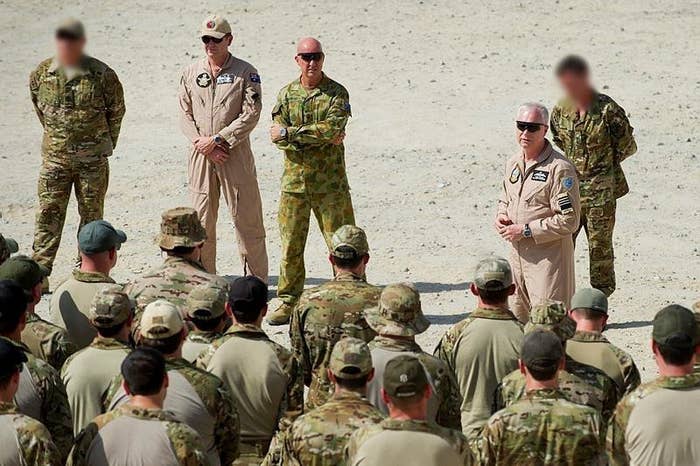 Greens senator Christine Milne is critical of the deployment, describing the situation in the Middle East as a "mess".
Others noted the phenomenon of 'flag creep' at the announcement, with a grand total of eight flags behind the prime minister during his announcement.
Like BuzzFeed Australia on Facebook