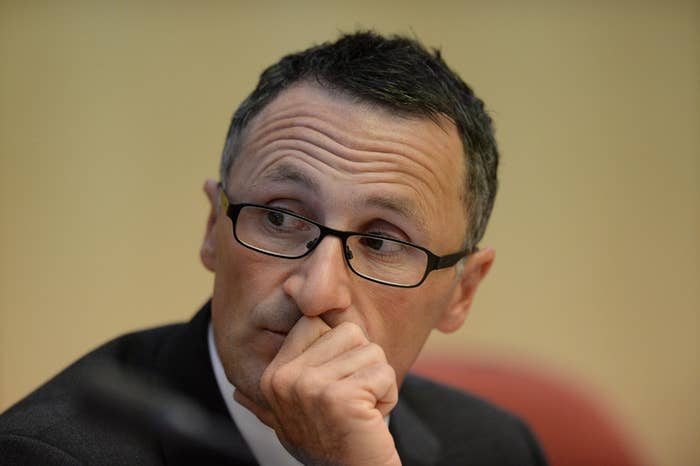 What We Know So Far
Senator Richard Di Natale has been elected unopposed as the new Greens leader.
Larissa Waters and Scott Ludlam are the new co-deputy leaders.
Senator Christine Milne has resigned as leader of the Australian Greens.
She will not recontest the 2016 election and will retire from politics.
Updates
Richard Di Natale has given his first news conference as Greens leader.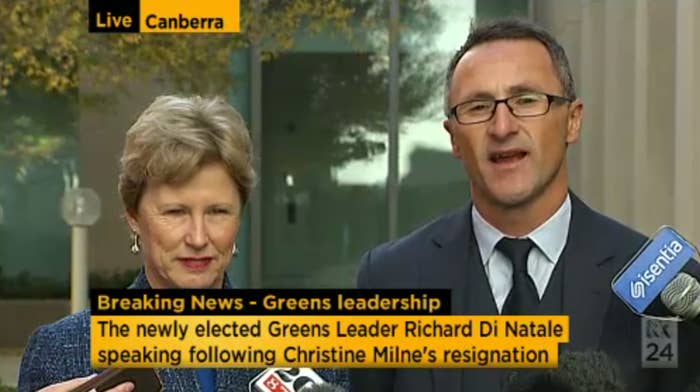 He praised his predecessor Christine Milne and said her biggest achievement was taking tough action on climate change.
Di Natale and Milne would not be drawn on questions about internal party discussions but both insisted that Christine Milne was not pushed out of the position and stood down on her own terms.
When asked about whether the Greens would be willing to negotiate legislation, Di Natale indicated he would be open to discussions with the prime minister.
"I'm going to talk to him and see if there's areas where there's common ground. Sadly I don't think there are many," he said.
I'll sit down and have a conversation with him and if there are things we can agree on then absolutely... We've got to get this place working better where there is agreement across party lines, we've got to make sure that we utilise that and we get things through the parliament."
Richard Di Natale says the Greens party has a bright future.
"We are the natural home of progressive, mainstream Australian voters, and we are going to give voice to their concerns - decent health care, decent education, affordable housing, public transport. We are going to give voice to all of those issues," he said.
Tributes for their outgoing leader from Greens MPs as they watch the news conference.
Adam Bandt, who is standing aside as deputy leader, says the timing is good for him with a new baby on the way.
He was elected to the federal parliament in 2010 and is the Greens' first Victorian Senator. His portfolios include health, multiculturalism, youth, gambling and sport.
Victorian senator Richard Di Natale has been elected unopposed as the new leader of the Greens.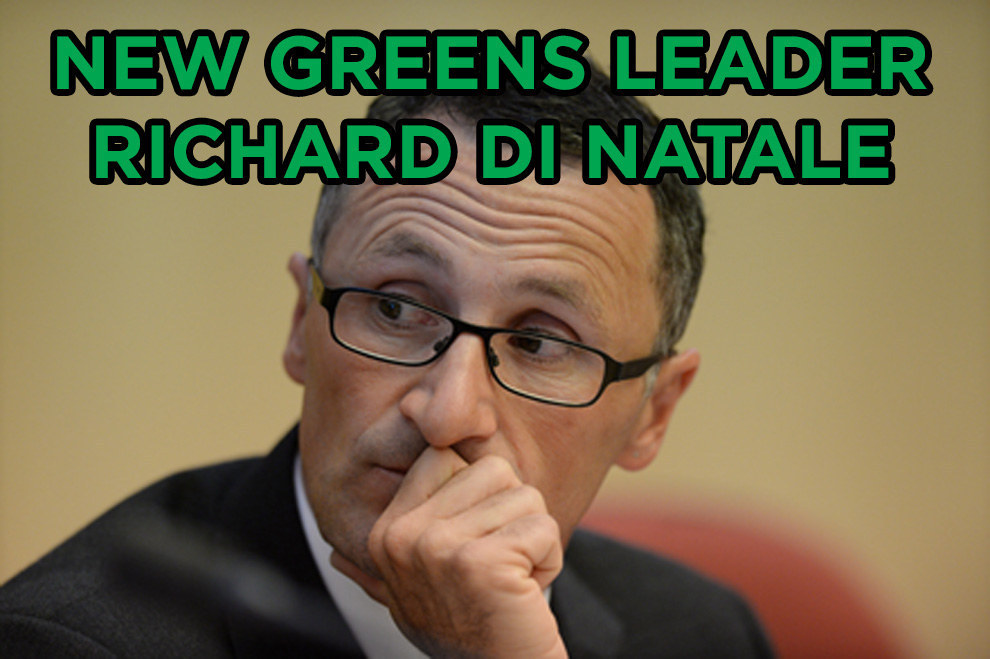 Larissa Waters and Scott Ludlam were elected unopposed as co-deputy leaders.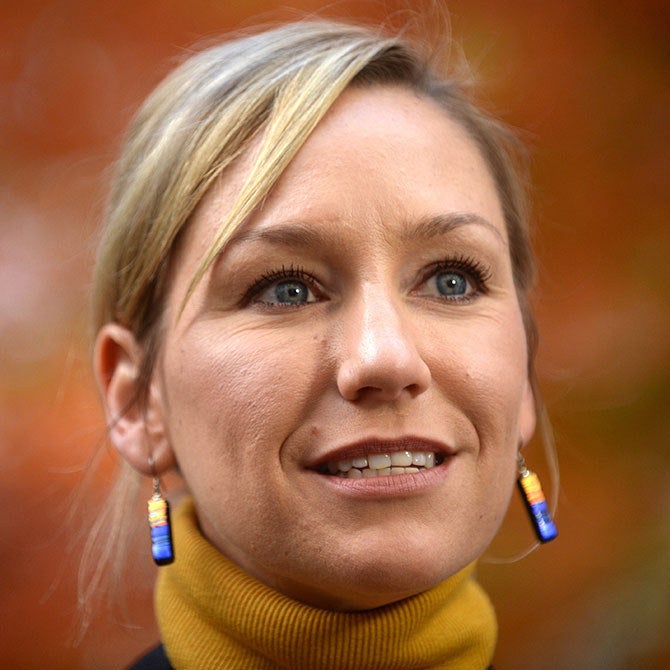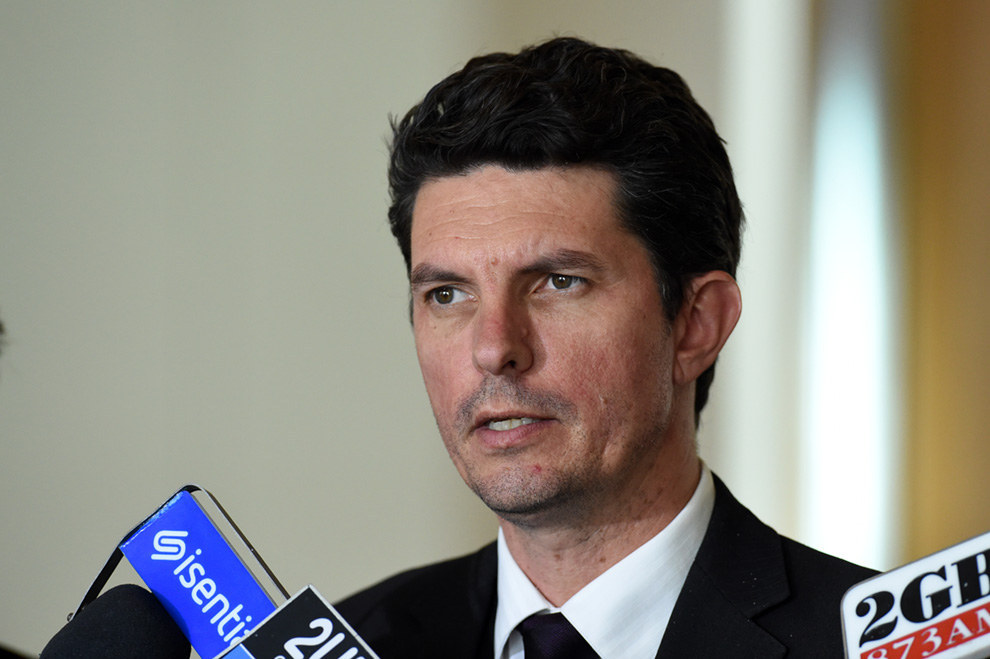 Liberal senate leader Eric Abetz issued a statement, asking the new Greens leader to be more open to negotiation in the Senate.
"As Leader of the Government in the Senate, I hope that the Greens will take this opportunity with a new leader to reassess their continual opposition in the Senate to government legislation and economic reform," he wrote.
Opposition leader Bill Shorten has praised Christine Milne for her conviction and passion.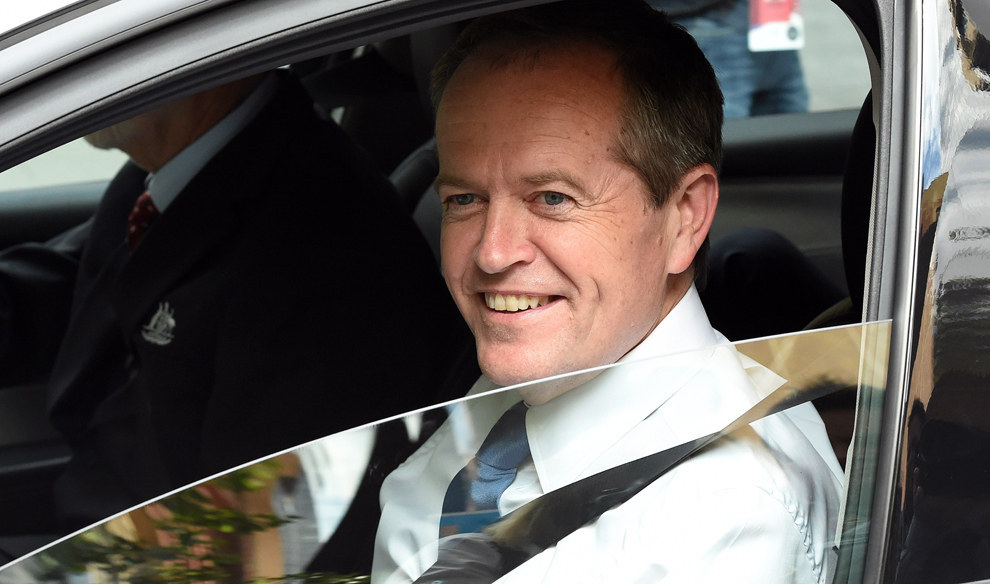 "She has been a distinguished public advocate and public life for 25 years. I haven't always agreed with every policy she's had or every position she's taken but I can certainly respect the conviction and the passion with which she has advanced her issues and I congratulate her on two and a half decades of distinguished public life."
Christine Milne's former press secretary Tim Hollo backs Scott Ludlam as the new leader on Sky News.
Prime Minister Tony Abbott has paid tribute to Milne's years of public service.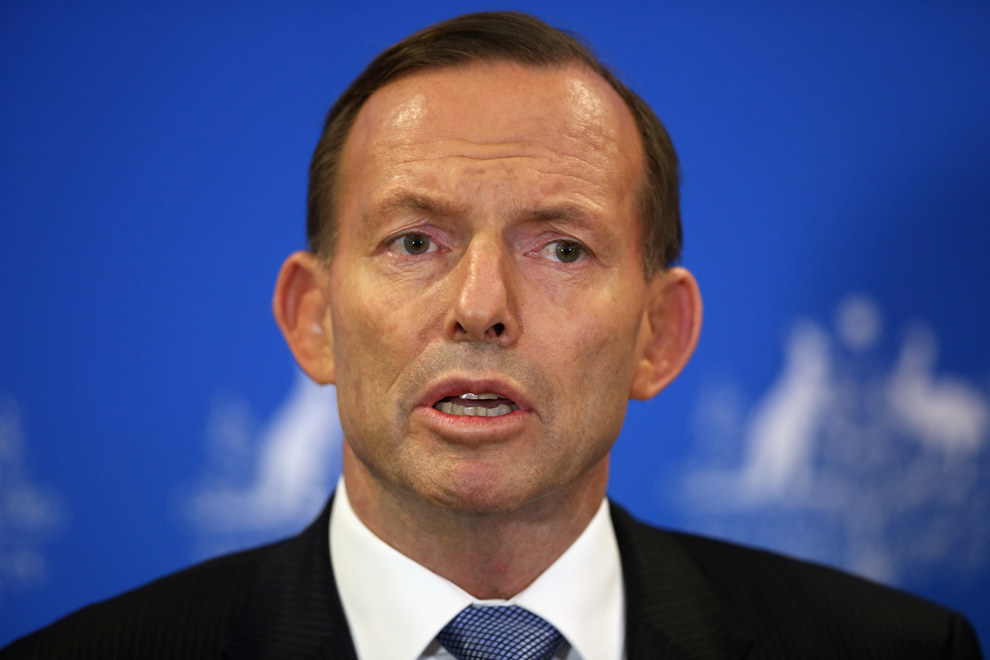 "Christine Milne has a distinguished record as a senior member of the Australian parliament and as the leader of a political party which has considerable influence on the parliament," he said at a press conference in Western Australia.
"Obviously, we come from very different political traditions but I respect Christine Milne as I respect all senior members of the parliament. It takes a great deal of commitment and patriotism to offer to serve in the parliament, to serve in senior levels as Christine Milne has done. It is a testament to her commitment to Australia."
Sky News is reporting that Adam Bandt, Richard Di Natale and Scott Ludlam will be the three leadership candidates.
Party founder and former federal Greens leader Bob Brown has praised Milne for her service to the party.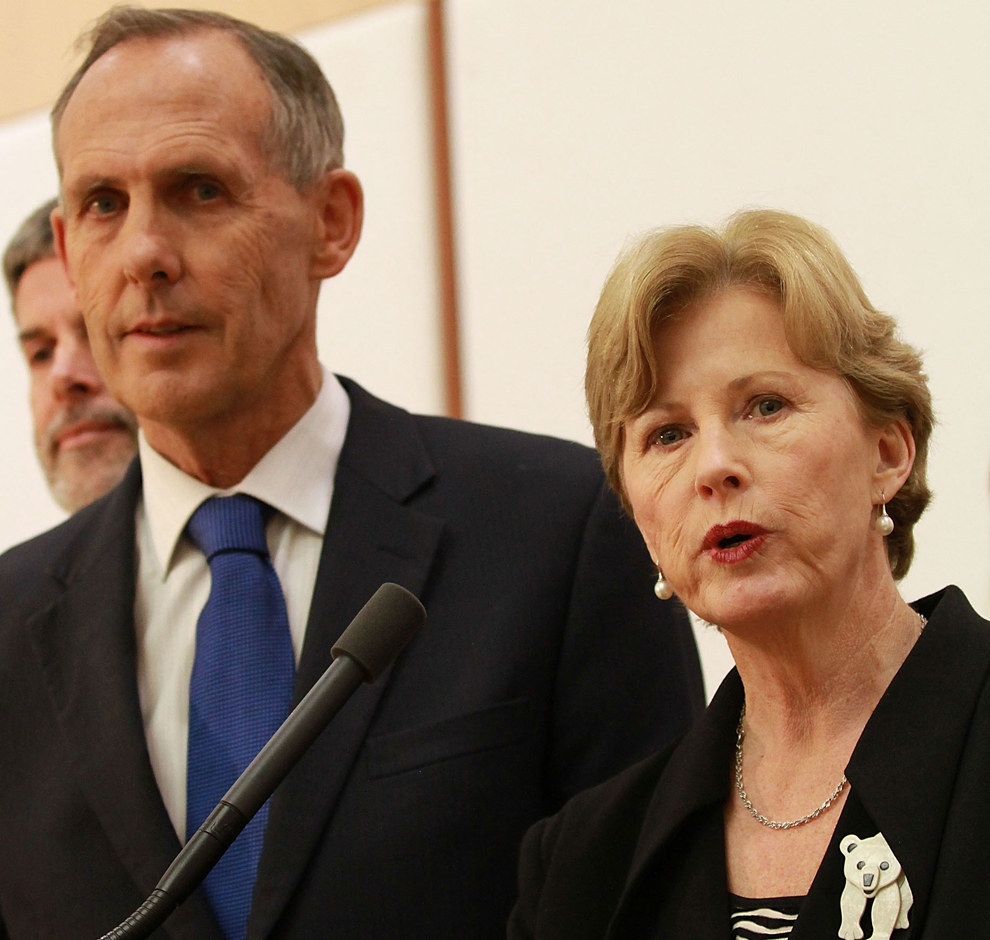 "[Milne has been] a fantastic member of parliament and representative in both state and federal parliaments for Tasmania. She's a big loss for the Greens, there's no doubt about that," he told ABC radio in Tasmania.
"She's going to go down in the history books for much more than being the first female leader of a parliamentary party in the Tasmanian parliament, but also the first female leader of the Greens and a very strong, role model for women entering politics - and we need more in politics.
"She's particularly been strong on climate change, she's had good economic nous and she's always been a strong defender of Tasmania and I'm sure she's got a long career in front of her and that will be a good one for Tasmania as well."
Brown mentioned Melbourne MP Adam Bandt as a possible successor to Milne, but ultimately refused to nominate his preferred choice.
Richard Di Natale is the first to announce that he will throw his hat in the ring.
Christine Milne has announced her retirement after 25 years in politics.
Announcing her resignation as leader on Twitter this morning, she said she was feeling "optimistic, proud and sad."
The Greens will choose a new leader in a ballot at 11:30am AEST.
The new leader will have to manage the prickly relationship with the current government, as seen in this tweet from defence minister Kevin Andrews.