In the criminal justice system, crimes against dinosaurs are considered especially heinous.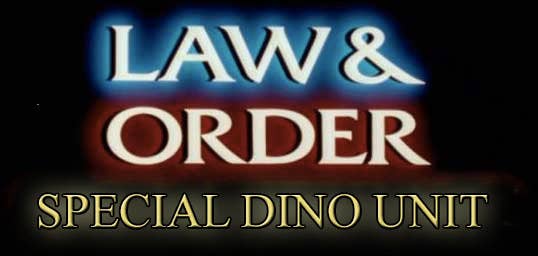 The victim: Jeff the Dinosaur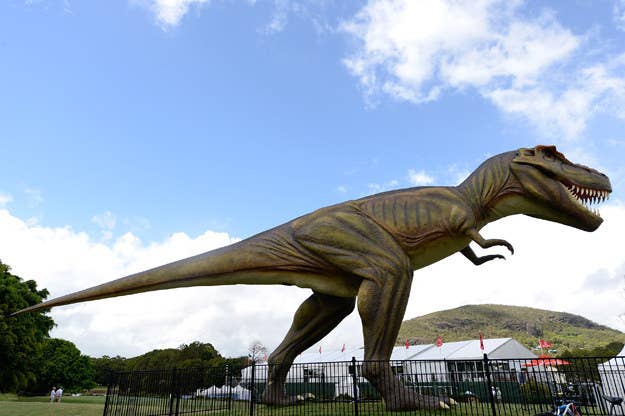 Jesus Christ. Burnt to a crisp.
1. Prime Minister Tony Abbott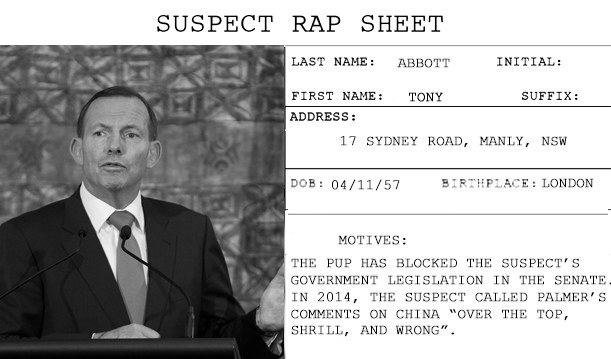 2. Former Palmer United Senator Jacqui Lambie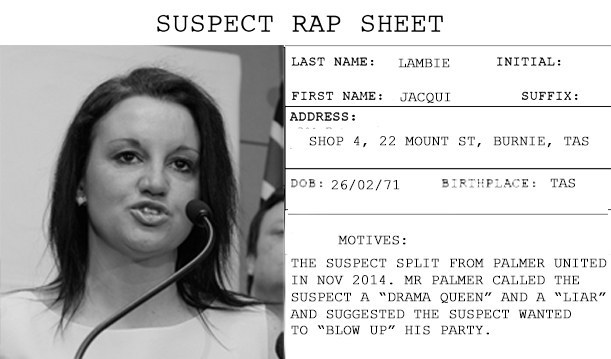 3. Former Queensland Premier Campbell Newman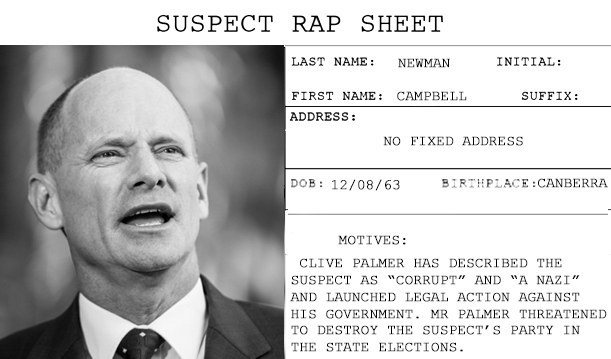 4. All of China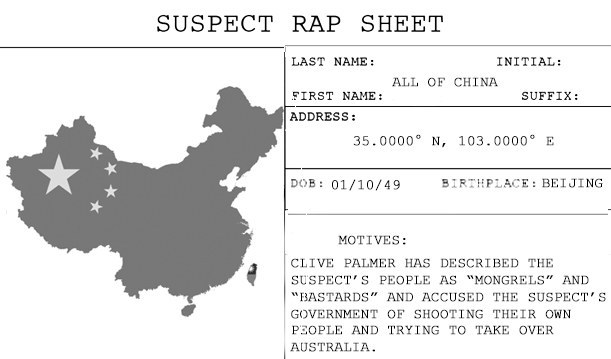 5. An Asteroid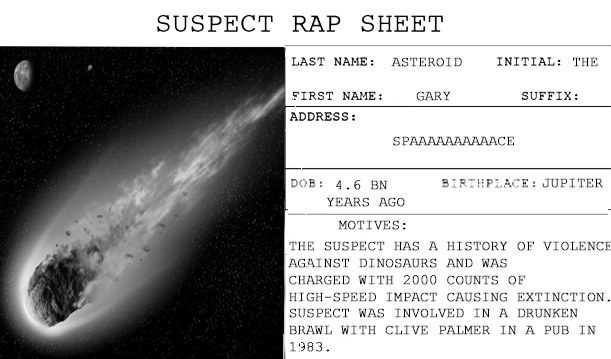 Goddammit. I promised myself I wouldn't cry.