After a heavy flow of signatures on a petition asking the treasurer to remove the GST on tampons and sanitary products, Joe Hockey was forced to address the matter on ABC's Q&A program on Monday night.
Student activist Subeta Vimalarajah put the hard word on the federal treasurer with a video question, while posing with a giant tampon.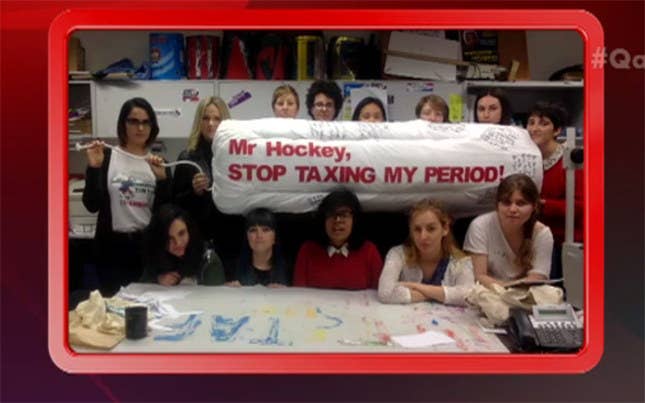 At first, all the treasurer could do was laugh awkwardly.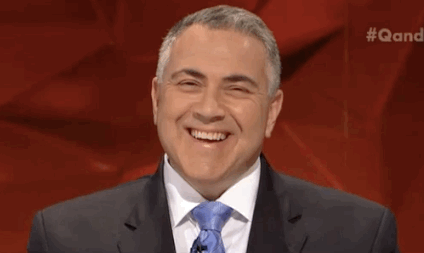 "You could try saying 'I'm not a financial adviser'," offered Tony Jones helpfully.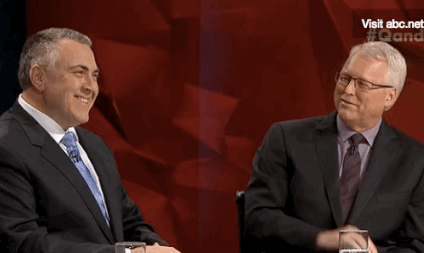 "Do I think sanitary products are essential? I think so. Should the GST be taken off them? It probably should, yes. The answer is yes."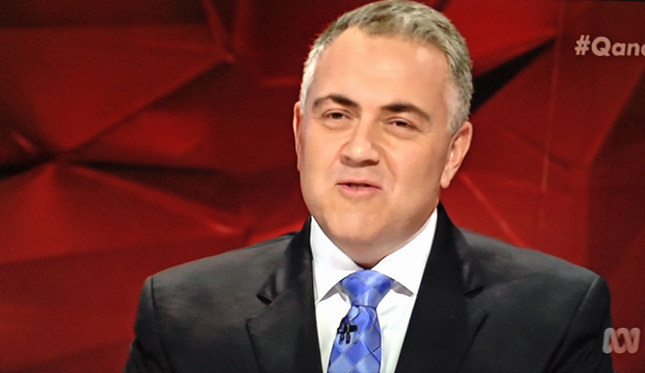 "I was actually asked about it in a pub the the other day as well, in Politics In The Pub," he said.
What he didn't say was that his attitude to changing the tampon tax was completely different at that event, only five days earlier.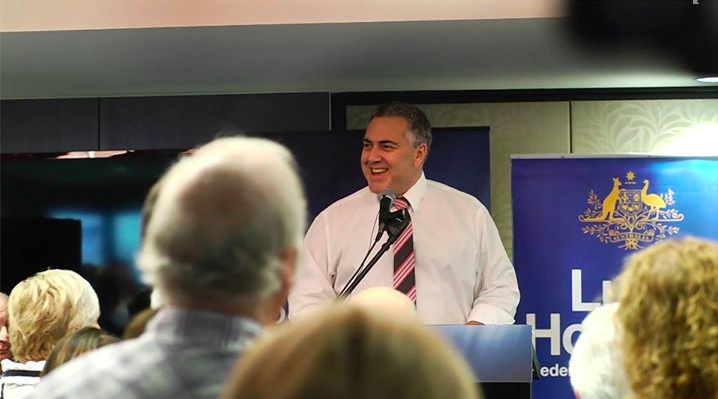 "I'm so amazed and really happy with Mr Hockey's response," Subeta told BuzzFeed News. "I was prepared to start an argument but it wasn't even necessary!"
And on Twitter, the giant tampon was a star.