Last month, the couple shared that they had sadly lost their "miracle baby early in the pregnancy" but wouldn't be giving up on expanding their family.
Now, Sam is opening up about the experience, explaining that it was "just part of life."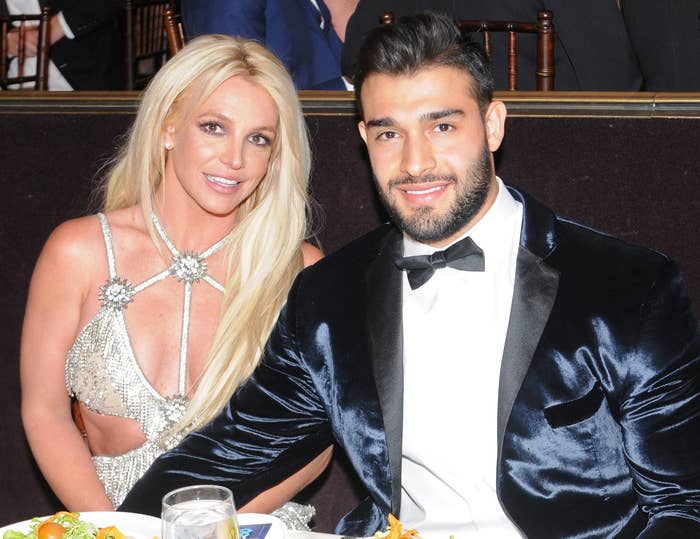 "We're positive about it. It's something that happens to a lot of people," Sam said in an interview with GQ.
He added that "one beautiful thing" the couple were told after their miscarriage was that "when the baby's ready, it'll come."
"It's a common process and the female body is just so amazing, and just the human body in general is so beautiful that it heals itself," Sam said. "And that when the baby's ready it'll be the right time."
Sam noted that the couple would be continuing their journey to welcoming a baby and that he would like to be a "young father."
"That's just the joy of life, I think, is procreation. And that's just a next step," he said, adding that he is "careful with money" because he wants to "build a future" for his children.
And despite the difficulty of dealing with a pregnancy loss, Sam is still optimistic about the future.
"Nothing in the world that can take me off that path. My life is too amazing to be able to take my mind off optimism and positivity and all that," Sam concluded.
I'm so glad to hear Sam and Britney are doing okay after going through such a difficult experience.