Machine Gun Kelly Covered Up Every Single One Of His Tattoos And Looks Unrecognizable In A Naked Photo
"i did five whole situps."
Machine Gun Kelly bared it all on the set of his new movie, Good Mourning — and he barely looked recognizable!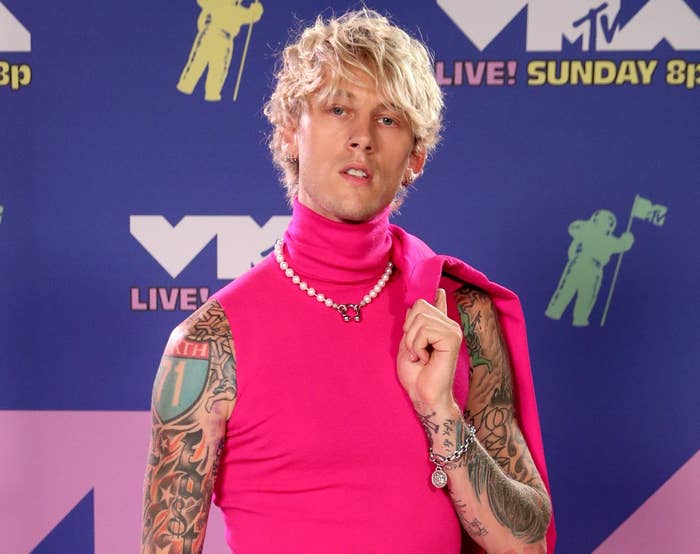 The musician and actor spent some time in the makeup chair getting almost every single one of his tattoos covered up, and he had to snap a naked photo to prove it.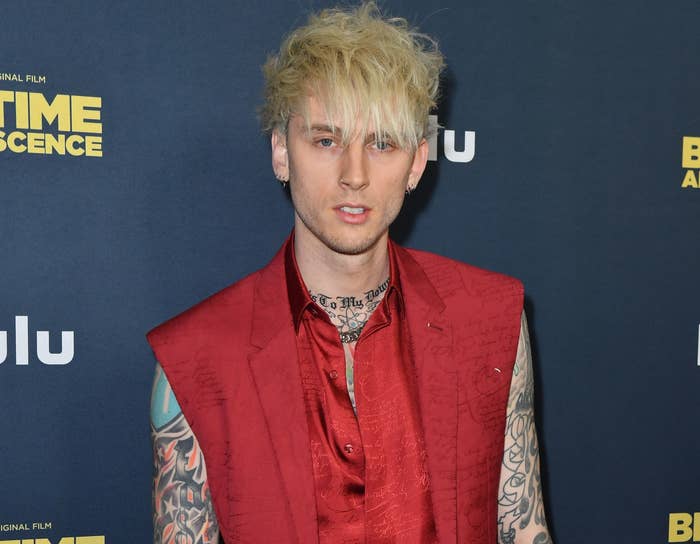 MGK stripped down for the nearly naked pic, in which he only had a small towel covering himself as a crew member worked behind him.
As for how he prepared for the role, MGK says he "did five whole situps" and may have smoked "200 blunts."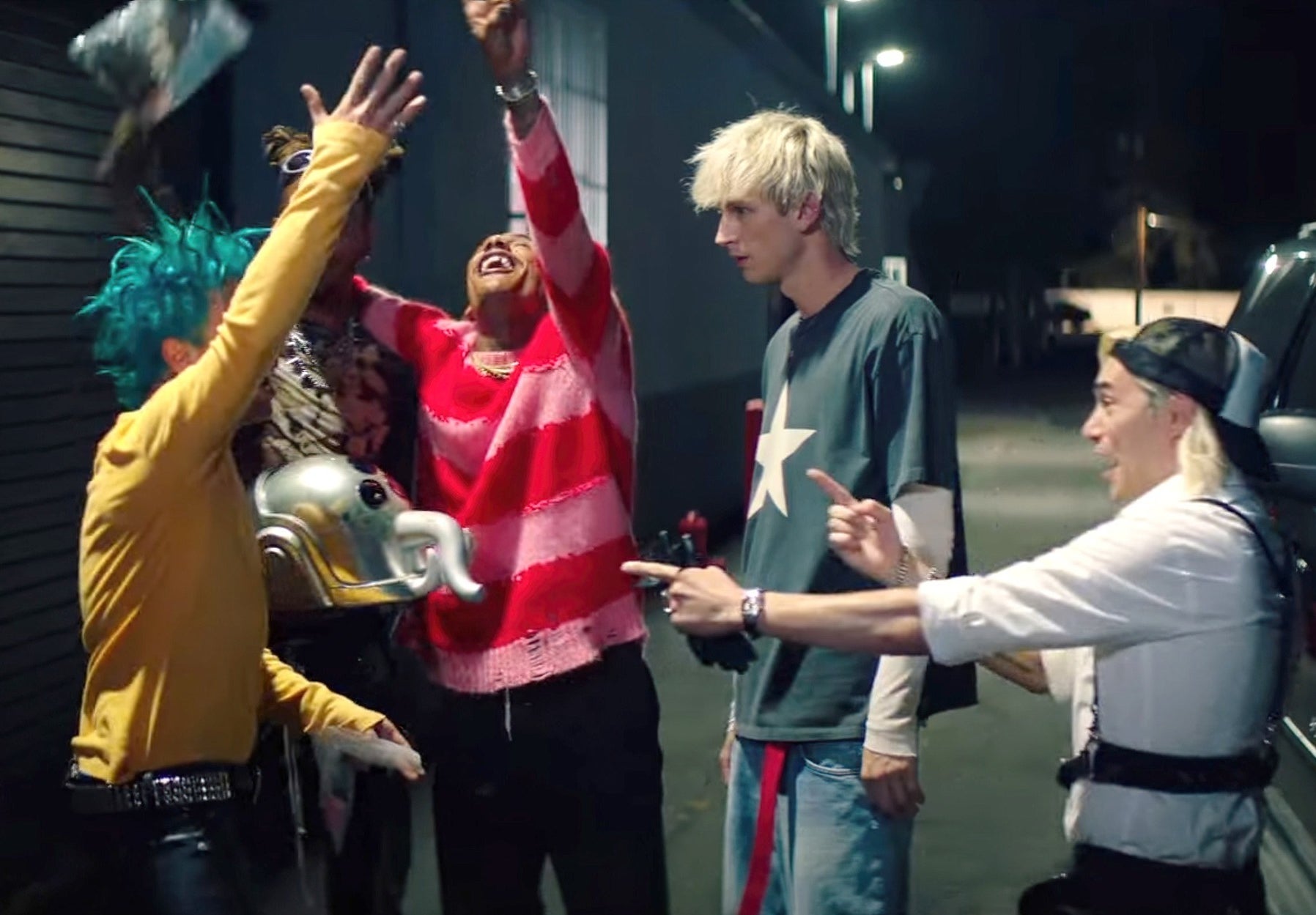 In the film, Machine Gun Kelly plays a rock star named London Clash, whose life begins spiraling when he thinks his girlfriend broke up with him over text on the most important day of his career.
MGK actually based the film on a real experience he had with fiancé Megan Fox — who also has a role in the film.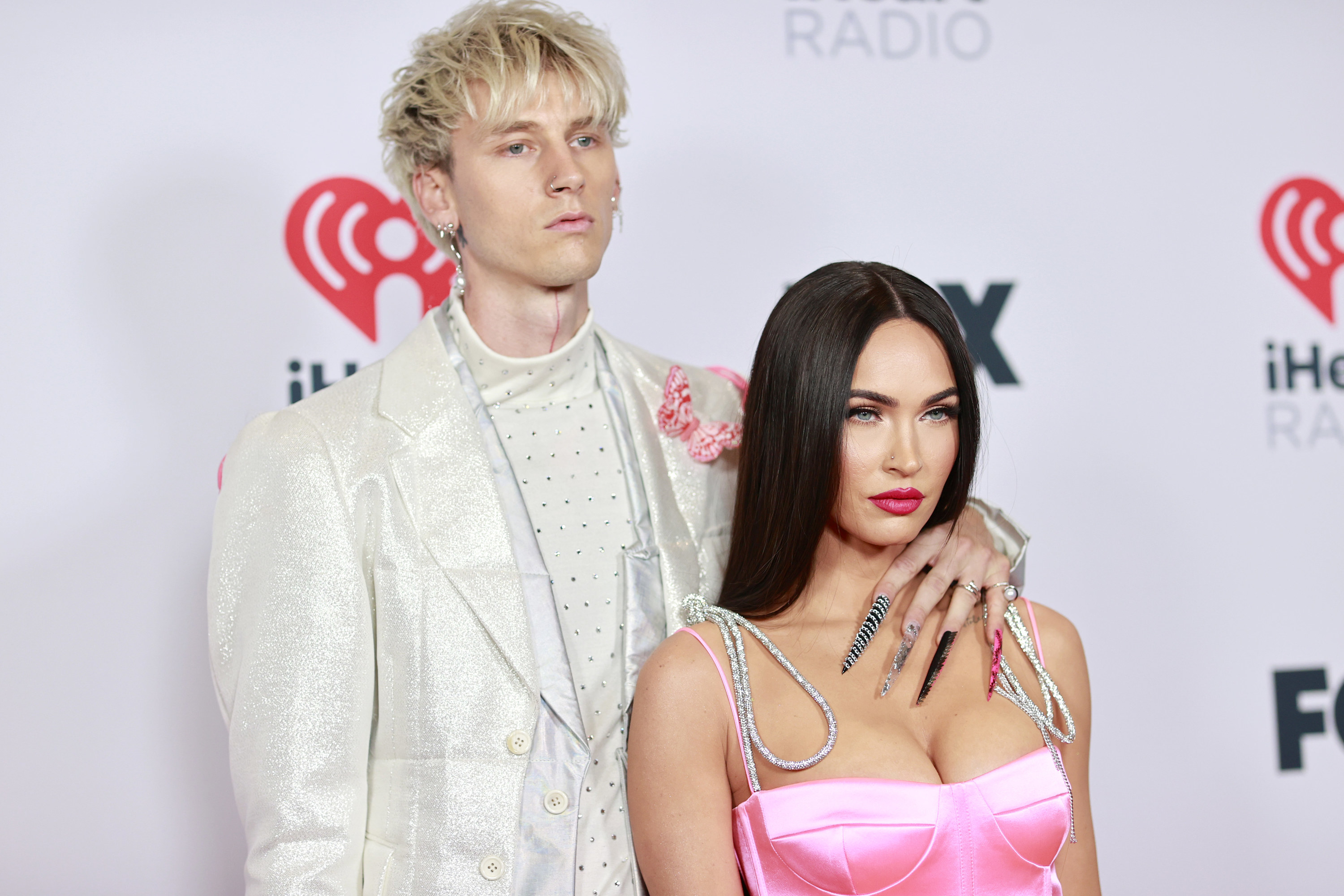 "I wrote the movie for her because I was like, she was ... unknowingly the cause of the spiral. She sent me a text just like in the movie … He spirals over a text that he doesn't really understand, and he can't get ahold of her, and that was what was happening to me," MGK explained.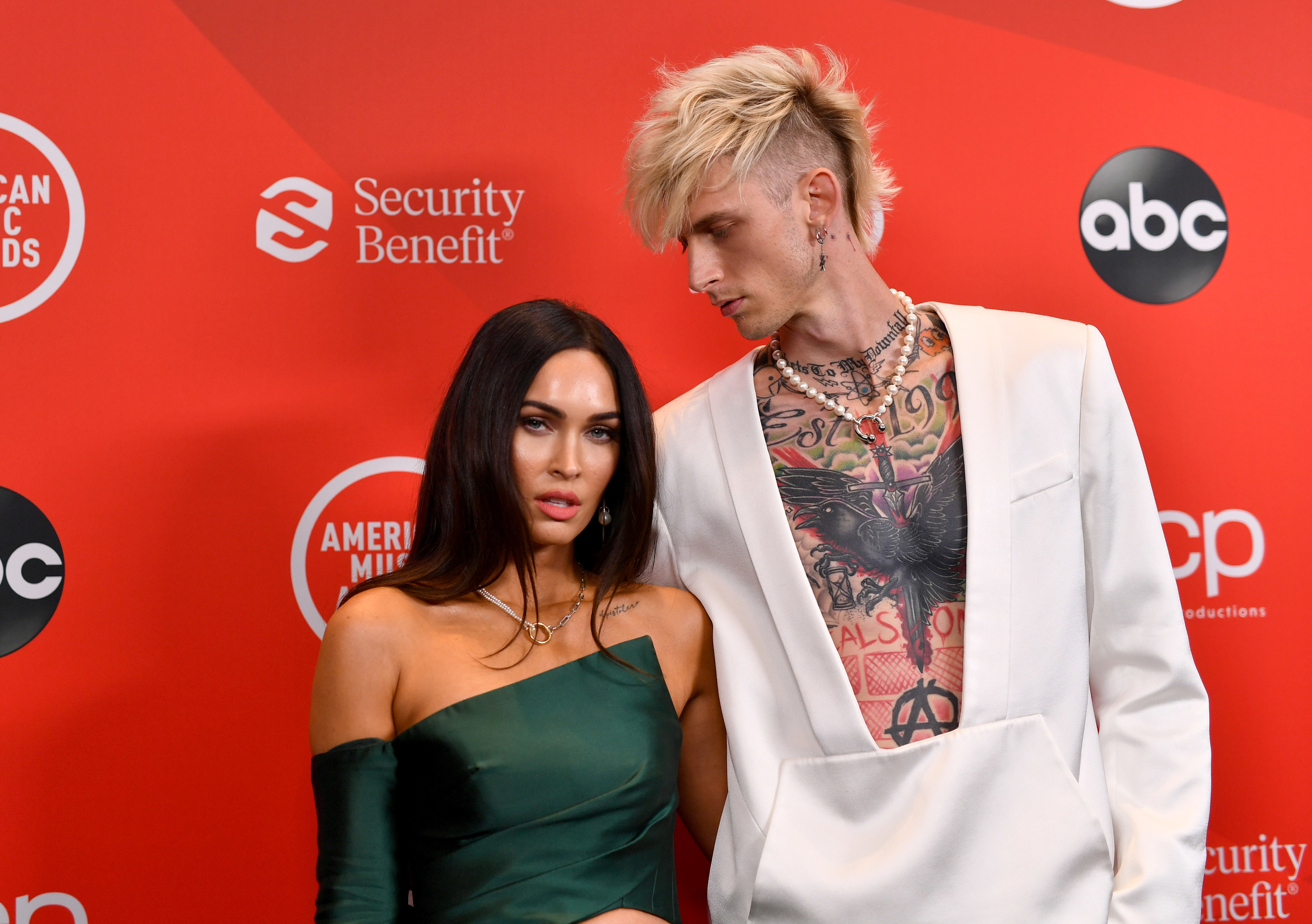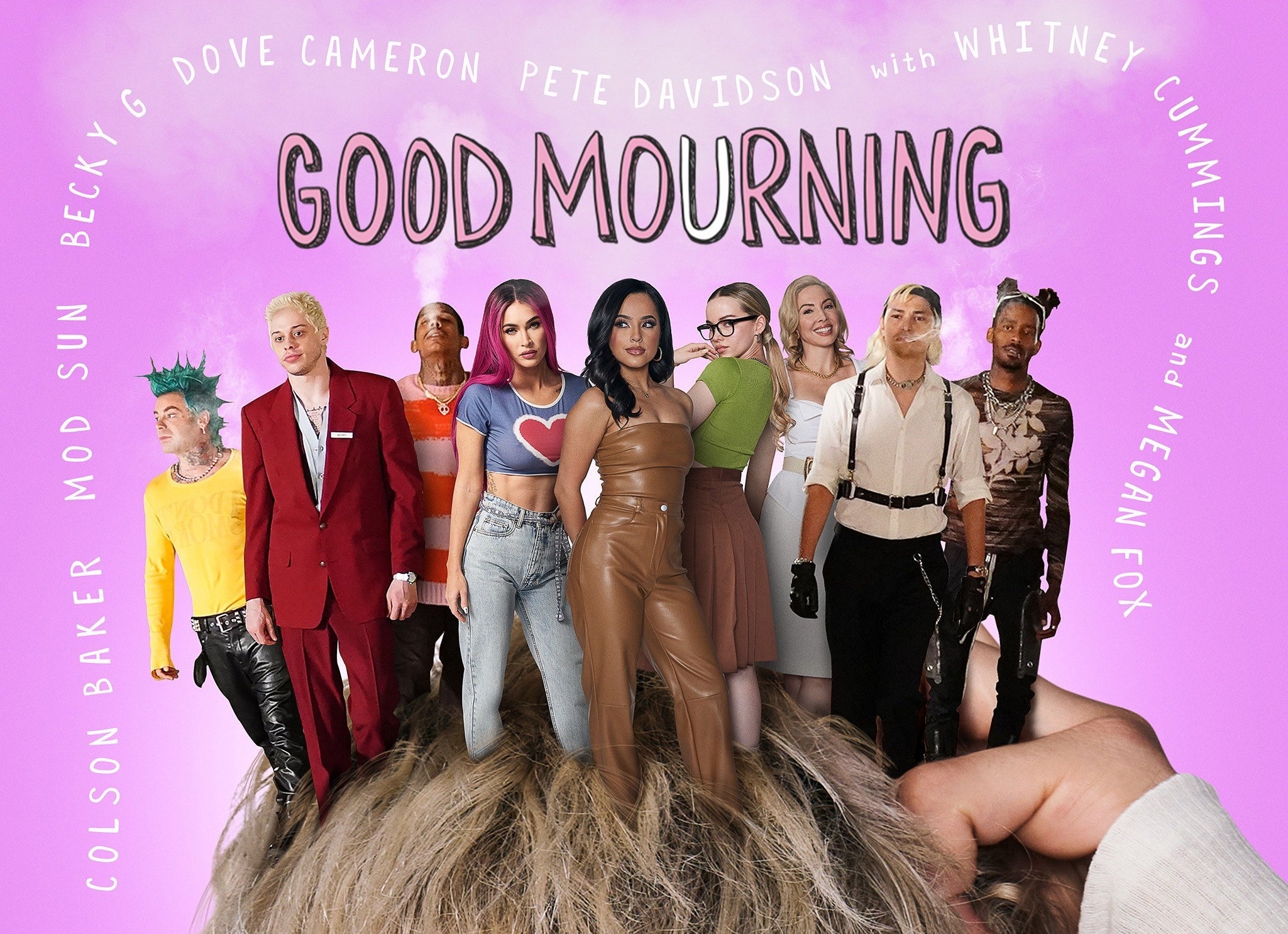 Good Mourning is in theaters and available to stream now.