Over the weekend, the Haim bass player was performing with her sisters and Thundercat when she got a little tripped up onstage.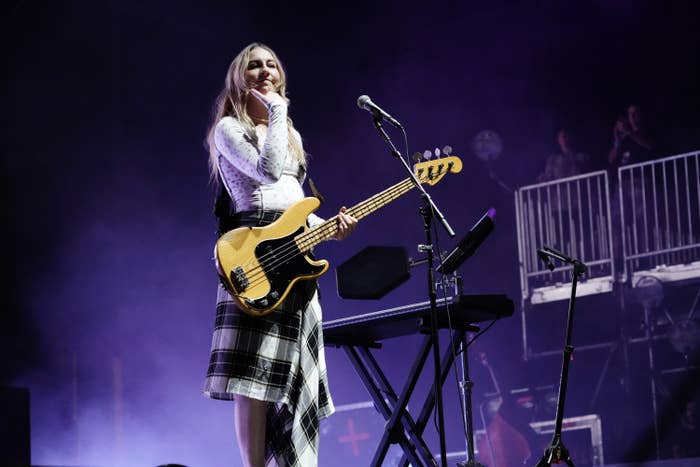 While performing their song "3 a.m.," Este seemed to have missed the speaker in front of her and tumbled right over it!
"I hope someone got a good video of me doing that. I just ate shit in front of 7,500 people," Este said after her sister Danielle helped her up.
And indeed there was good video, which Este didn't hesitate to share on her Twitter.
Later in the show, Thundercat recounted the time he totally tripped in front of the band while they were filming his "Dragonball Durag" music video.
"That's funny that you fell onstage because you know that one scene of me jumping out of the trash can in the video? I slipped and hit my gooch on the edge of the trash can, and I played it off...I crushed one of my balls on the trash can. And now you've crushed one of your ovaries," Thundercat joked.
Thankfully, no one was actually hurt, and everyone seemed to take their tumbles in stride!