Today Drew Barrymore turned 46, and in honor of her birthday, she went ALL OUT on her talk show, The Drew Barrymore Show.
To keep things interesting, the show's crew decided that it would be fun to keep Drew in the dark about what was going to happen during the episode, and surprise her every step of the way — and there were some major surprises!
And, of course, there had to be an appearance from Drew's BFF Cameron Diaz, who ended up revealing some pretty funny things about their friendship.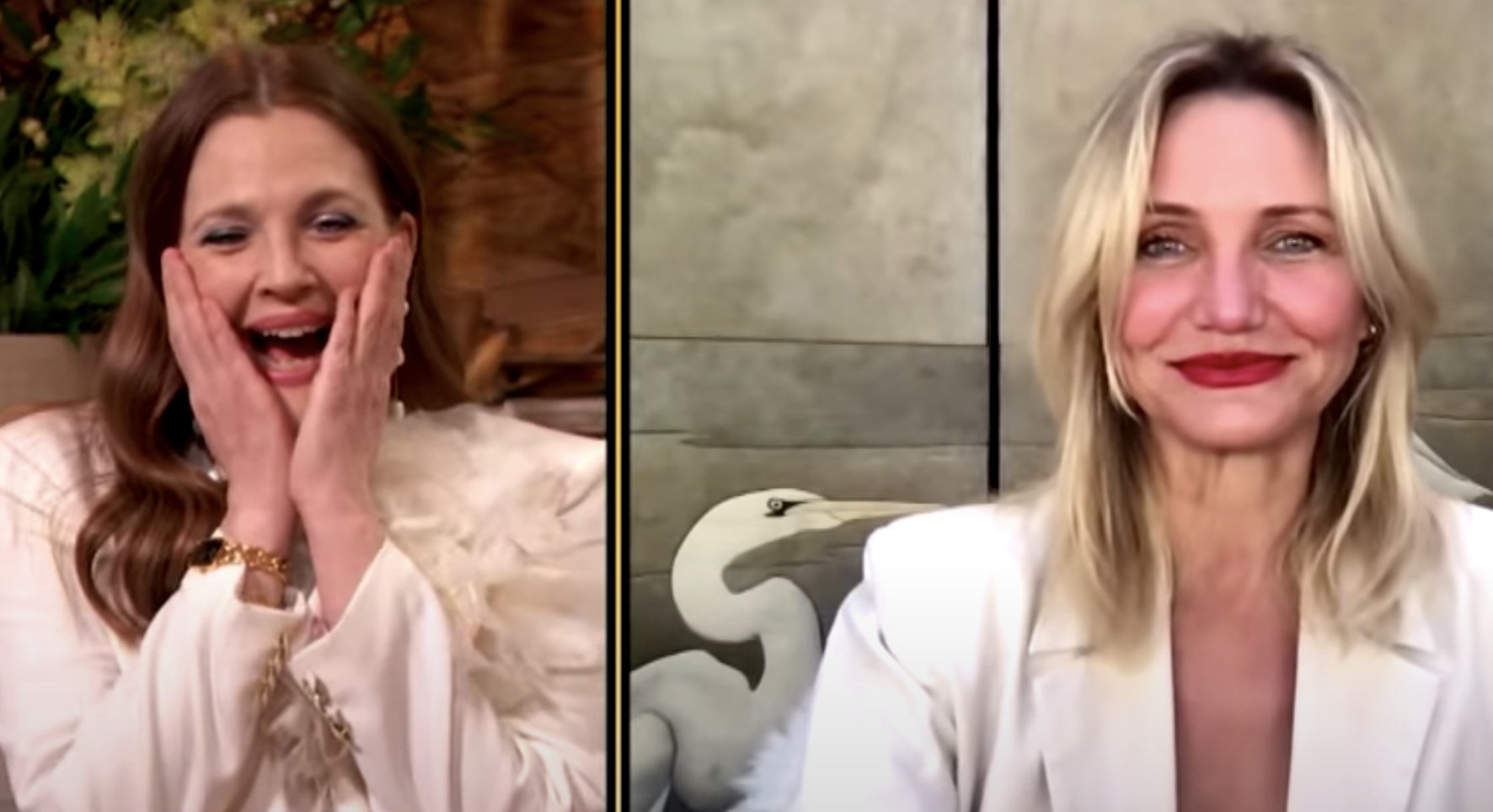 Most importantly, we need to discuss the fact that Drew and Cameron affectionally call each other "Poo Poo."
"When we're at a restaurant, she'll say to the waiter, 'Ask Poo Poo what she wants.' And people will be like, 'What?' We call each other Poo Poo. I call her Poo Poo. She's in my phone as Poo Poo," Cameron added.
And on top of that, Cameron and Drew literally have their own language.
Drew also revealed that Cameron is practically the only person she'll let sleep in her bed with her.
And while they can't be together for Drew's birthday this year, they've got plenty of birthday celebrations to look back on, from the Hamptons to Hawaii!
"Truly, one of the great joys of my life is our friendship. When I think about you, literally I will cry, because I just think you're so special, and to celebrate you is the absolute — every year, it's one of my favorite times of the year ... to get to celebrate you," Cameron told Drew.
And the feeling is definitely mutual, based on Drew's response: "You've made me a better person my whole life. And you've seen me through everything. Ugly, beautiful, loss, life, birth. ... The fact that you love me means more than anything because you know every little thing about me. I love you!"
Overall, I don't think these ladies could love each other more. I'd even go so far as to say that they are #BFFGoals and actually mean it.