Most importantly, he made history as the first non-English-language performer to ever take home the highly coveted Artist of the Year VMA.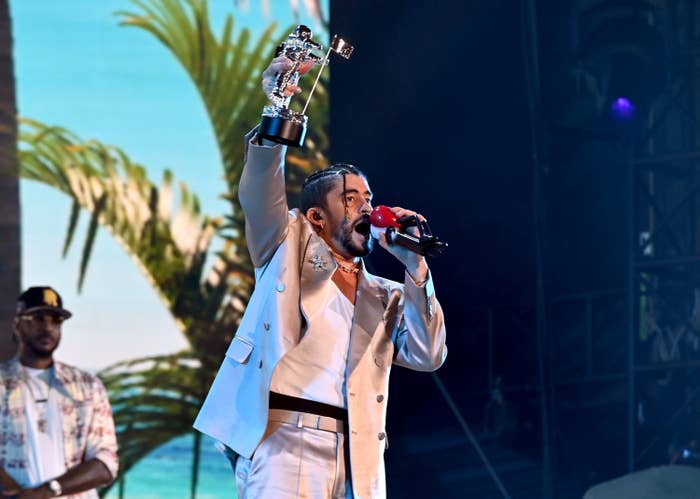 And then, he followed that up by kissing both a female AND male dancer during his performance of "Tití Me Preguntó."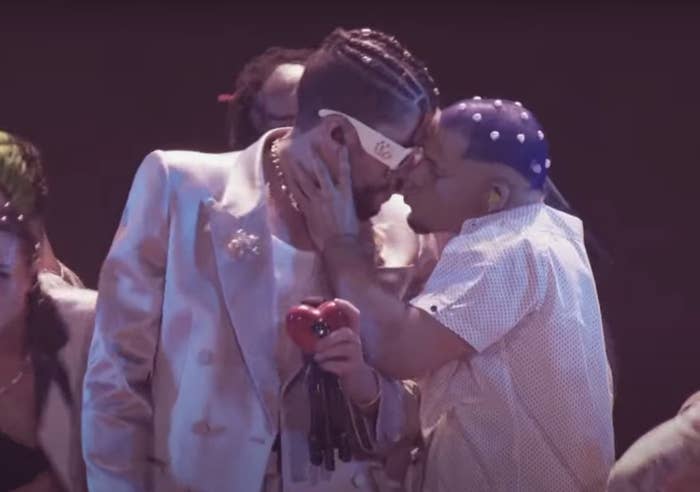 The award show broadcast the moment live from Bad Bunny's concert at Yankee Stadium in New York.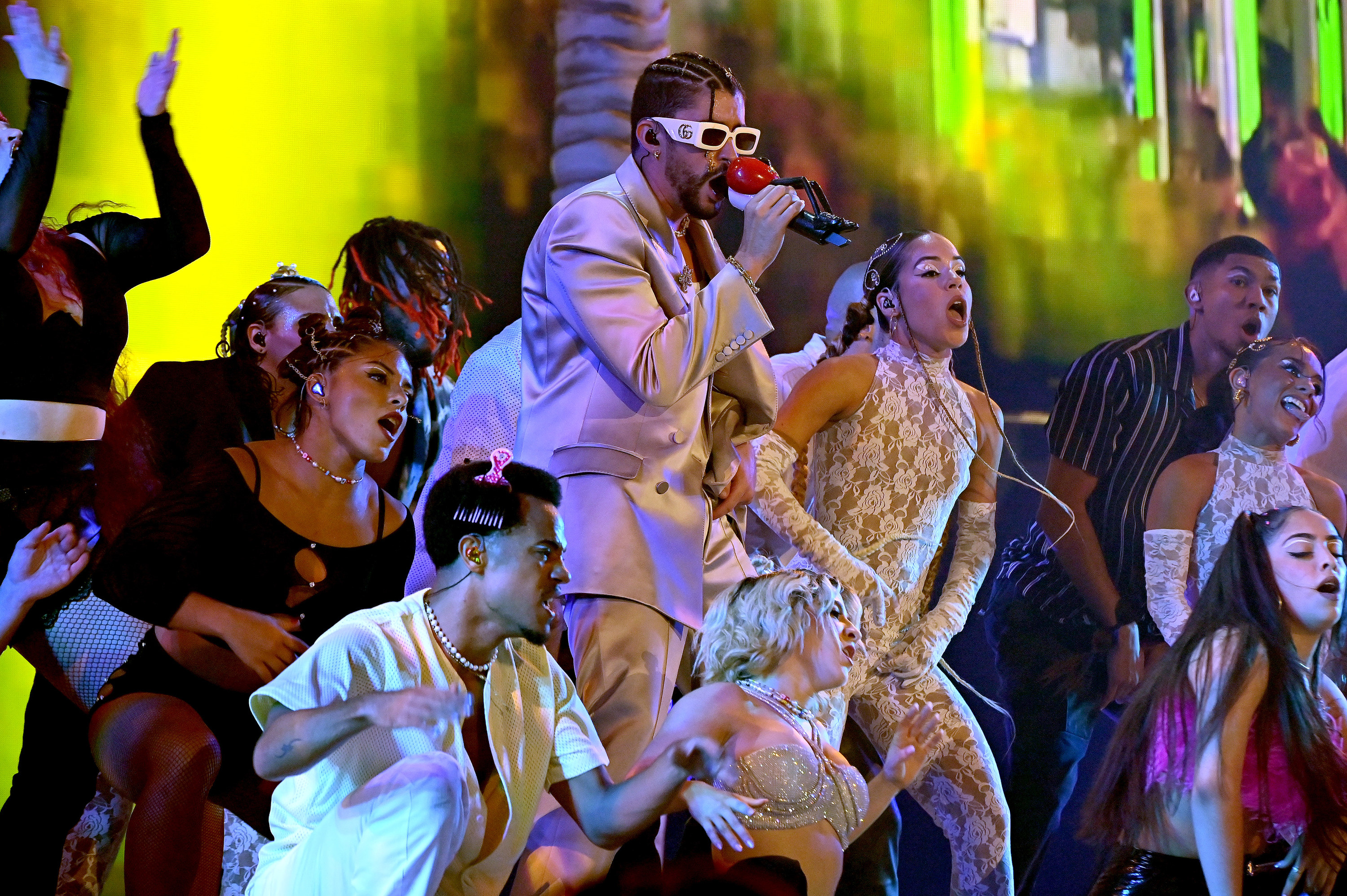 The internet pretty much went crazy following the smooch — and it got a really positive response:
The musician has long been a supporter of the LGBTQ community, protesting against Puerto Rico's governor for his misogynistic, homophobic, and sexist views as well as calling out other artists for anti-gay comments.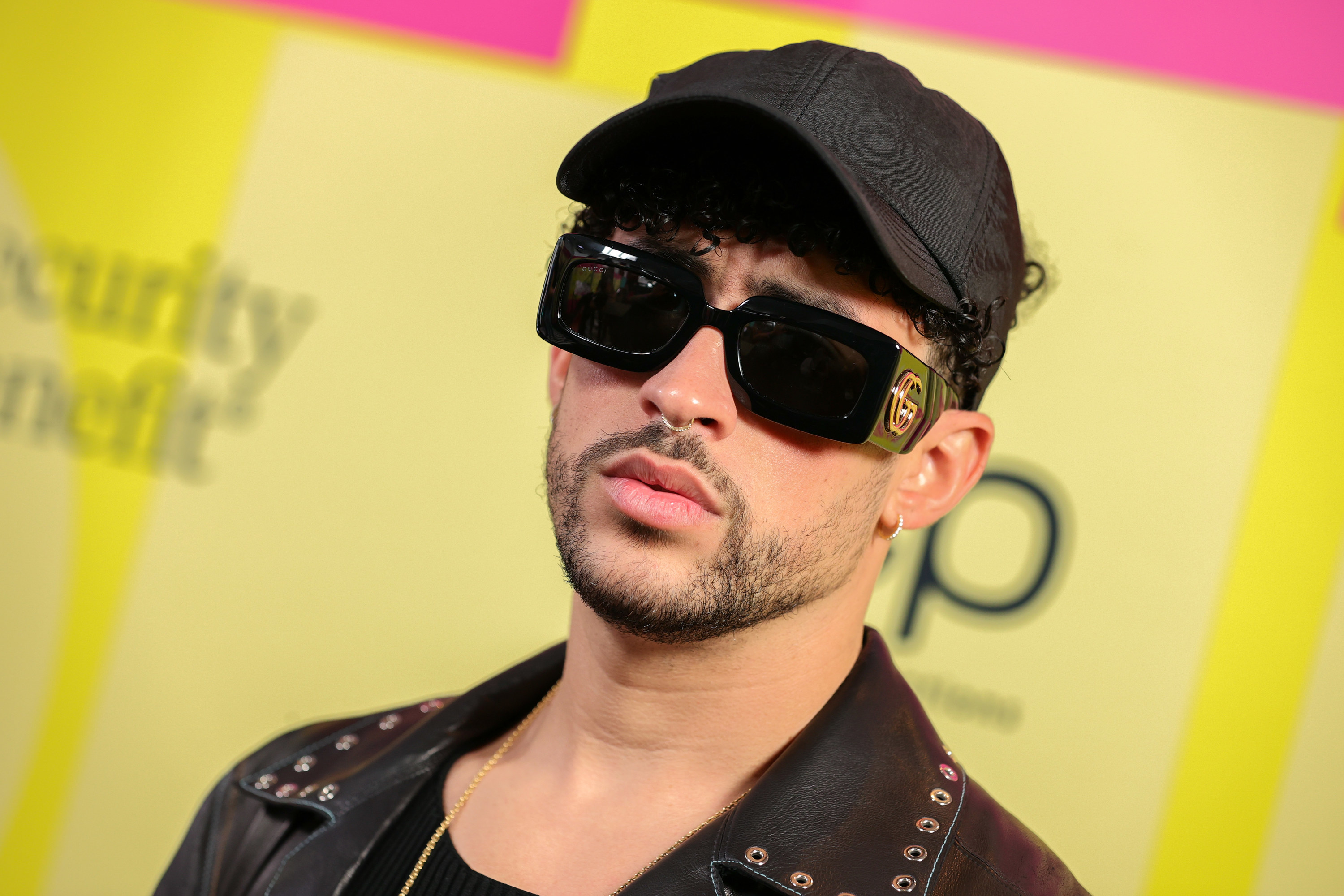 "I think that sex is a giant world, and everyone is free to see it as they want and do it with whoever they want, however they want, with infinite possibilities," he told Playboy. "In the end, we are human beings. Everybody feels, everybody falls in love with whoever they're meant to."