Said thank you to a cash machine

Eaten a meal out of a giant Yorkshire pudding

Gone to the pub for one and ended up getting hammered

Been at a party where someone's played "Wonderwall" on a guitar

Slow danced to "Angels" by Robbie Williams

Said "ooh, lovely" before taking a sip of tea

Had a beer in an airport before 8am

Got sunburnt on the first hot day of the year

Apologised to someone who's walked into you

Apologised to an inanimate object

Played along to a TV quiz show

Lost your shit when you got the "Countdown" conundrum

Had an opinion on who should be the next James Bond

Slagged off your hometown

Angrily defended your hometown

Drunk through an entire bank holiday

Wanted to order chicken korma but got something spicier out of embarrassment

Taken a day off work for being hungover

Argued about whether a Jaffa Cake is a cake or a biscuit

Argued about whether it's called tea or dinner

Argued about how to say "scone"

Argued about how to say "path", "bath" and "grass"

Had a barbecue in the rain

Called a friend a swear word as an affectionate greeting

Shouted "come on, Tim!" at the TV

Shouted "come on, Tim!" at the TV when Andy Murray was playing

Tweeted an insult at a politician

Called a referee a wanker

Drunk warm cider in a park

Got really angry about Stella "Cidre"

Felt sad about a penalty shootout

Lost far too much money to a pub quiz machine

Had more than one type of meat at a carvery

Called someone "old chap"

Been to a pub called the White Hart

Been to a pub called the Royal Oak

Been to a pub called the Red Lion

Been to a festival in the rain

Had the heating on in April

Had an opinion on Jeremy Clarkson

Got angry at Katie Hopkins

Used someone else's ID to buy booze

Used a fake ID to buy booze

Had the Wetherspoons beer and a burger deal

Been for a cheeky Nando's

Drawn a dick in condensation on a window

Queue-jumped and then felt really bad about it afterwards

Got excited about a dancing dog on "Britain's Got Talent"

Made a hilarious joke about how Britain doesn't actually have any talent

Understood the rules of cricket

Had an opinion on fox hunting

Got angry about the word "soccer"

Compared your life to "Peep Show"

Compared your life to "The Inbetweeners"

Still tipped a hairdresser who just fucked up your hair

Complained about the English

Complained about the Scottish

Complained about the Welsh

Complained about the Irish

Complained about the French

Chased someone up and down the streets to the tune of the Benny Hill theme
How British Are You Actually?
There'll be no tea and crumpets for you, because you're not very stereotypically British at all. You need to sit down in a deckchair under some clouds and read all about the LBW rule – quickly now, old sport.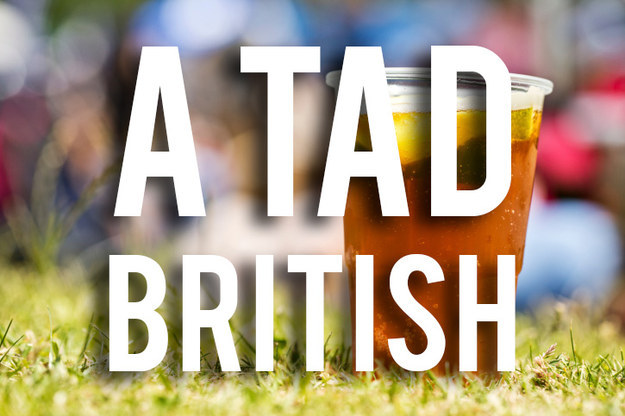 You're not exactly Queen Elizabeth, but you're still pretty bloody British, and no one's going to stop you if you decide you want a barbecue in March. Good on you, mate.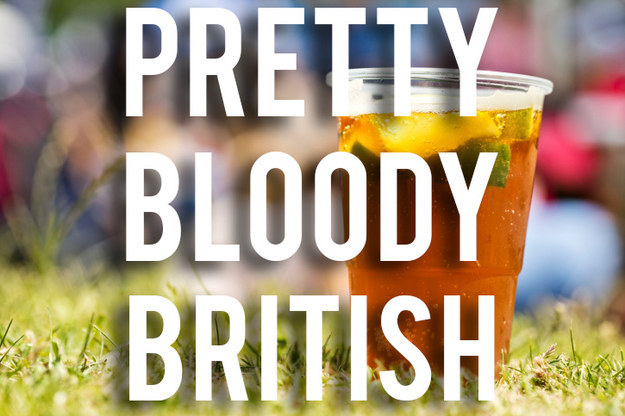 Bloody hell, you're more British than Churchill, Jeeves and the Queen combined. You know your silly point from your square leg and you've drunk your fair share of warm cider in your time. In fact, you're probably pissed right now...