We took two adults who are white belts at tae kwon do and a kid who is a black belt at tae kwon do and challenged them to sparrrrrrr!
Juan figured that since it looks badass in the movies, it would be cool to know how to fight in real life (same, tbh).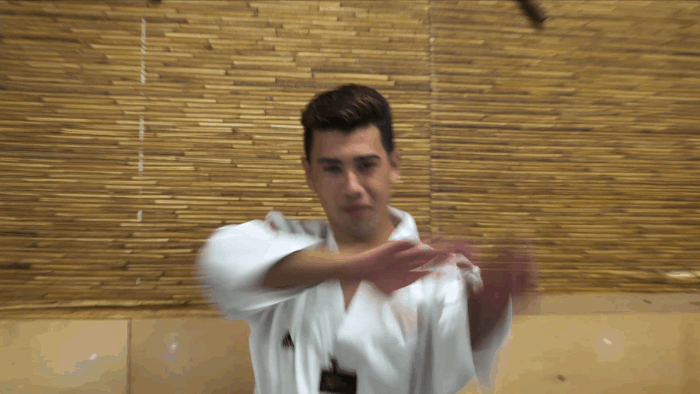 Carolina was nervous but excited to try it because it looks tough. True dat, lady.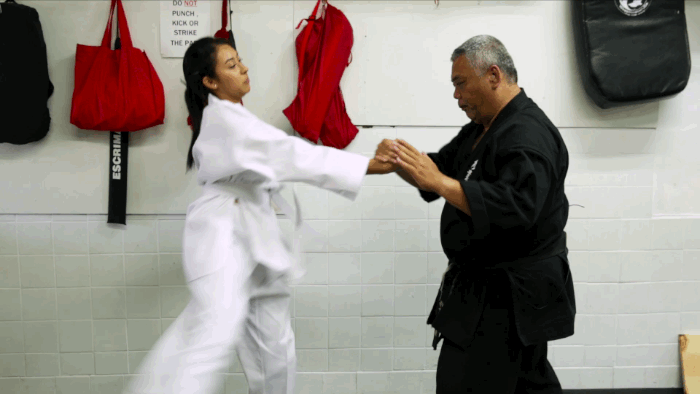 Then we had Paris, who is a second-degree black belt and was certain she would beat everyone. She's also 11 years old and can casually do this: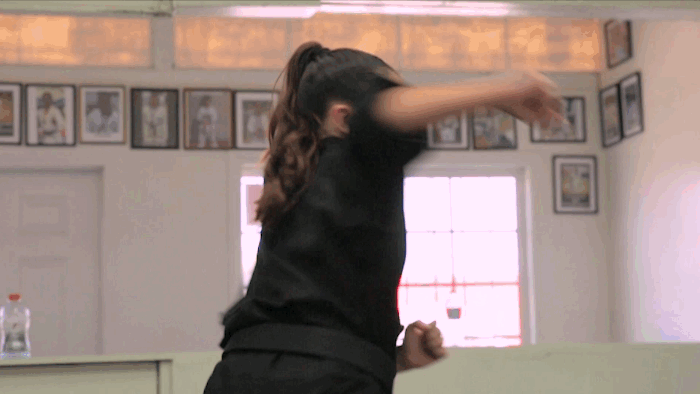 Challenge one was breaking a board with their elbows. Juan and Paris were able to do it, but unfortunately Carolina could not. But she did give us this amazing GIF that summarizes how we all feel on a Monday morning: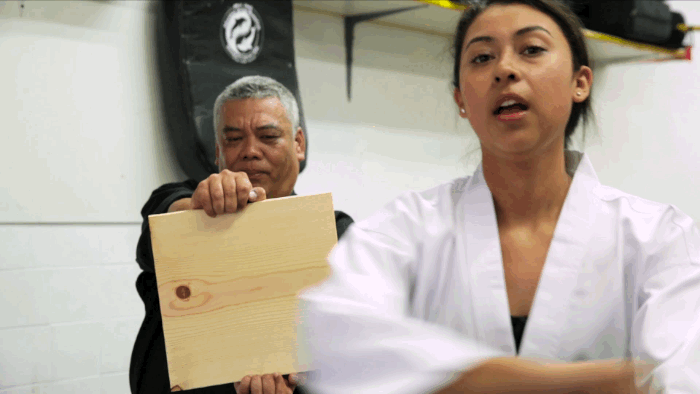 Then, they were challenged on their kicking ability. Let's just say, Juan was on🔥 ! YAAASS, BOY, BREAK DAT BOARD!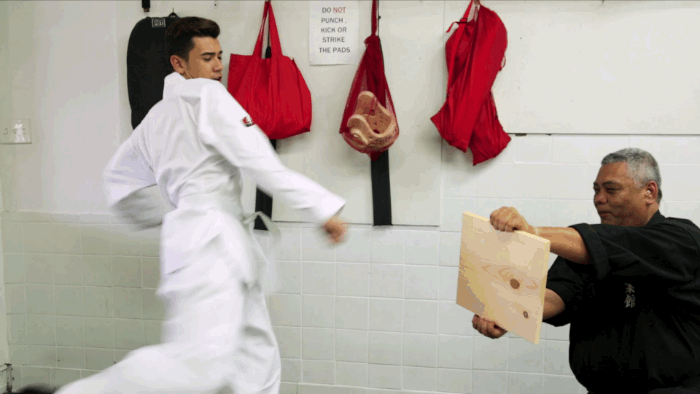 But then this happened: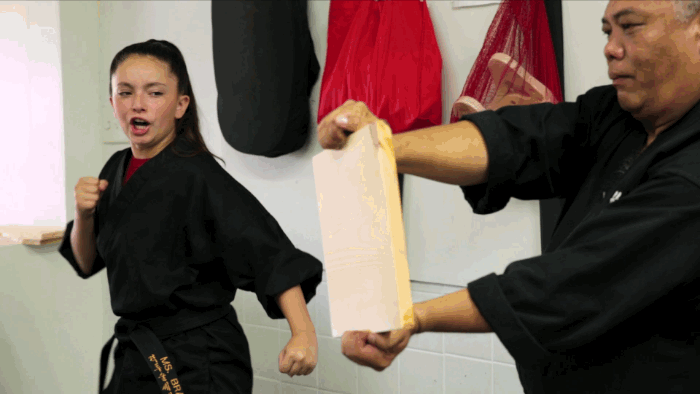 And the third and final challenge? FIGHT EACH OTHER! Juan brought up a very important point before the sparring match:
The rules were simple: The first one to get a punch or a kick on the other person got a point and won the spar.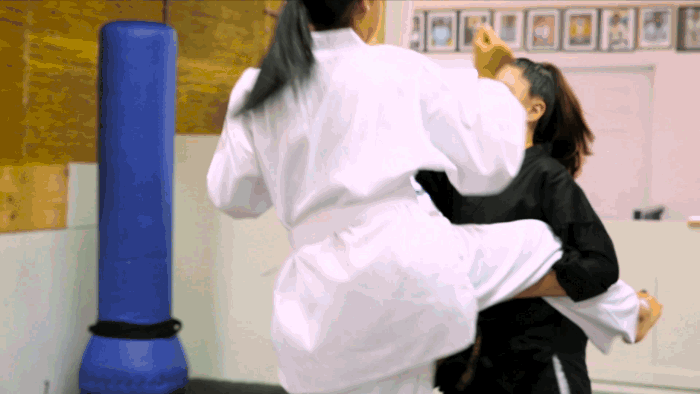 It just looks like a whole lotta OUCH.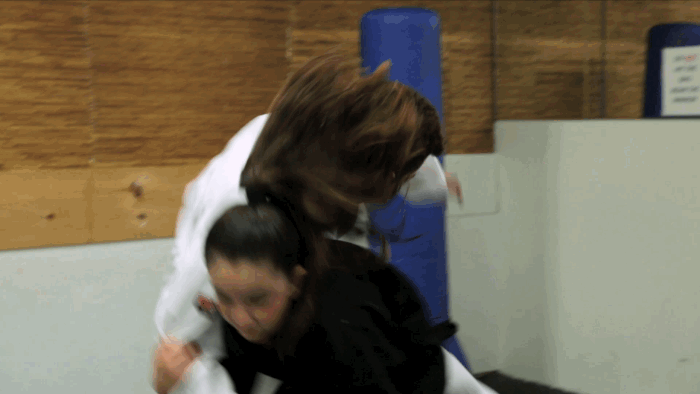 But at the end of the day, everyone was thankful for the learning opportunity. Plus, Paris's victory proved two important things: 1) Girl power is so real: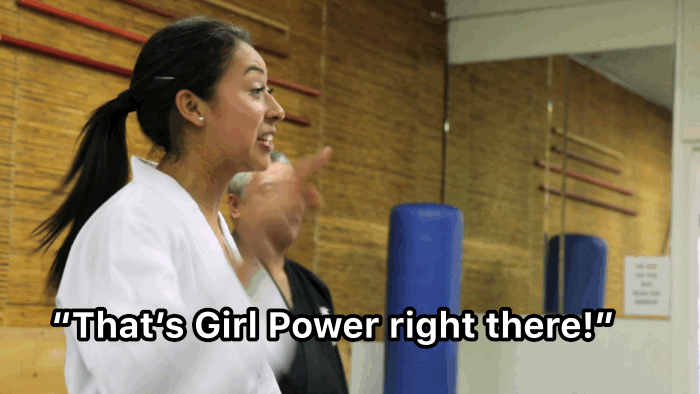 And 2) Tweens are terrifying:
This post was created by a member of BuzzFeed Community, where anyone can post awesome lists and creations.
Learn more
or
post your buzz!