There was some Instagram.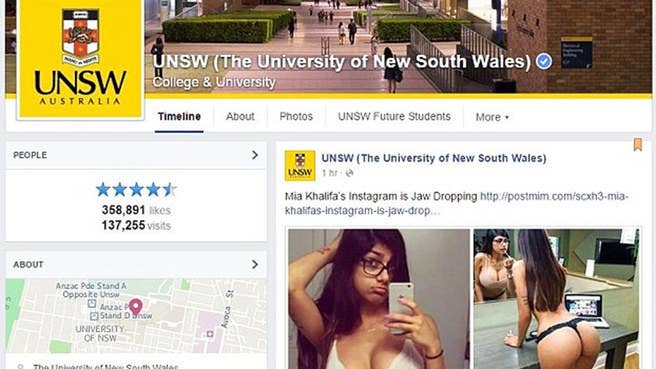 And some appreciation of women's butts.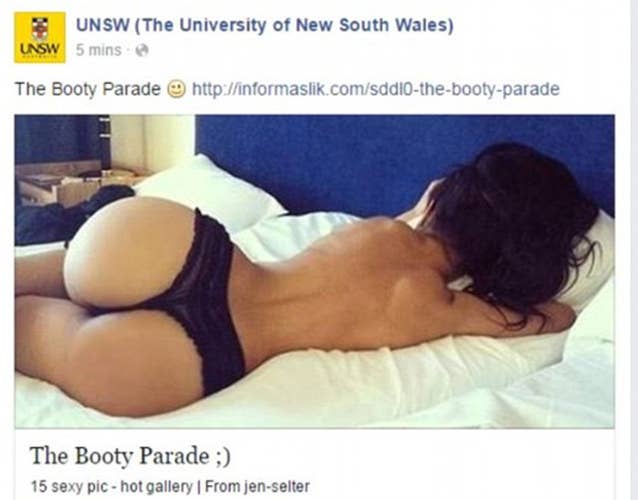 UNSW staff did manage to regain access to their Facebook page and fix everything up.
For about 24 hours.
Sunday's hacking featured gems like this one...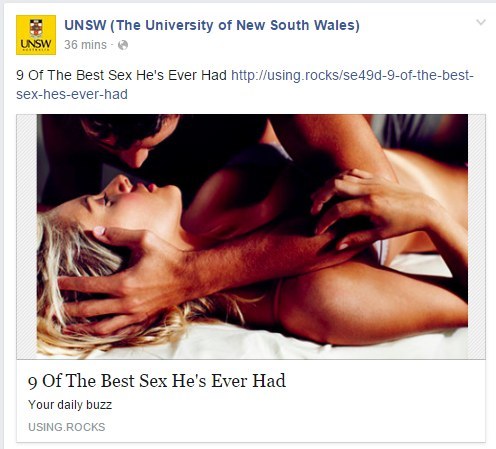 ... And this one.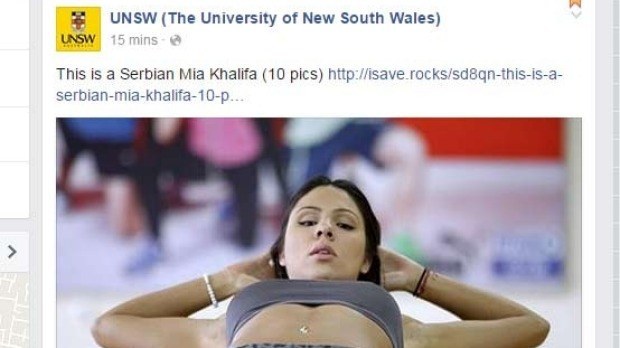 But not all posts were about women and sex.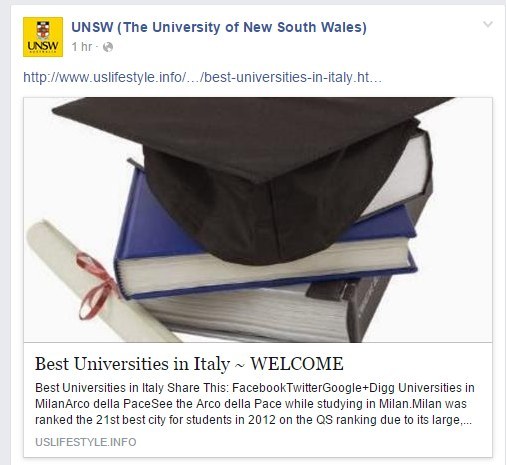 Some were (unintentionally) helpful.