Gina Rodriguez Tackles Hollywood's Problems With Latino Diversity Head-On
"If you want to see Latinos nominated for Oscars, we NEED to support one another."
Jane the Virgin star and all-around cool person Gina Rodriguez launched a campaign she's calling "Movement Mondays," designed to highlight Latinx performers.
[sic throughout] "There are 55 million Latinos in this country and although we all come from various backgrounds our unity can make a movie explode at the box office or a tv show sore to the highest viewers possible. The better these projects do financially, the more money they will spend on putting Latinos In blockbuster films, as leads in tv shows Etc. My solution is this, support is needed. Right now there isn't one Latino that can Greenlight a movie. That means no studio will put their money behind a Latino face as a lead of a movie because they don't believe we can make their money back. I am told time and time again 'Latinos dont watch Latino Movies. Latinos don't support each other' and sadly that is true. I'm not saying go and see a movie you don't like to blind support, im saying if you want to see us represented on film and tv, if you want to see Latinos nominated for Oscars, we NEED to support one another. The industry sees money, the excuse can't be racism. We can make a difference in a very powerful way if we unite our support as one Latino community."
For her first post, Gina chose Ex Machina and Star Wars: The Force Awakens star Oscar Isaac: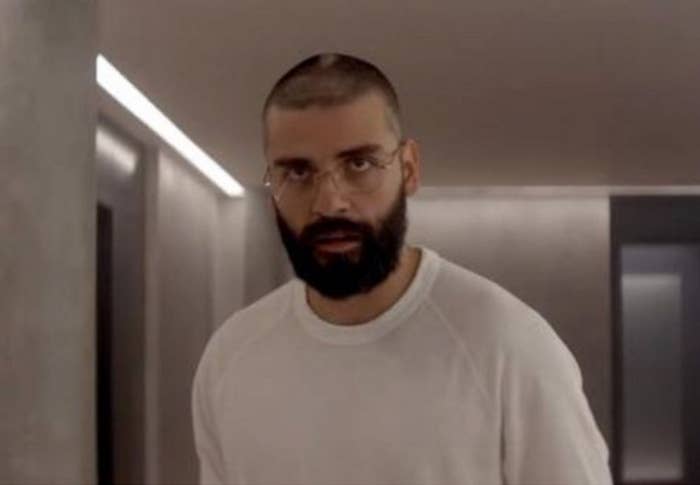 She ends with a call for others to highlight Latinx talent we can all support, collectively:
Now is the perfect time to use the hashtag to celebrate your favorite talented Latinxs:
So, tell us: Who's your pick for #MovementMondays?